2021 UWW Ranking Series: Matteo Pellicone
Jordan Burroughs Frank Chamizo Scoring Breakdown: Livin' On The Edge
Jordan Burroughs Frank Chamizo Scoring Breakdown: Livin' On The Edge
We took a long look at the 4-match series Jordan Burroughs and Frank Chamizo and attributed every score to a place on the mat.
Mar 4, 2021
by Michael Malinconico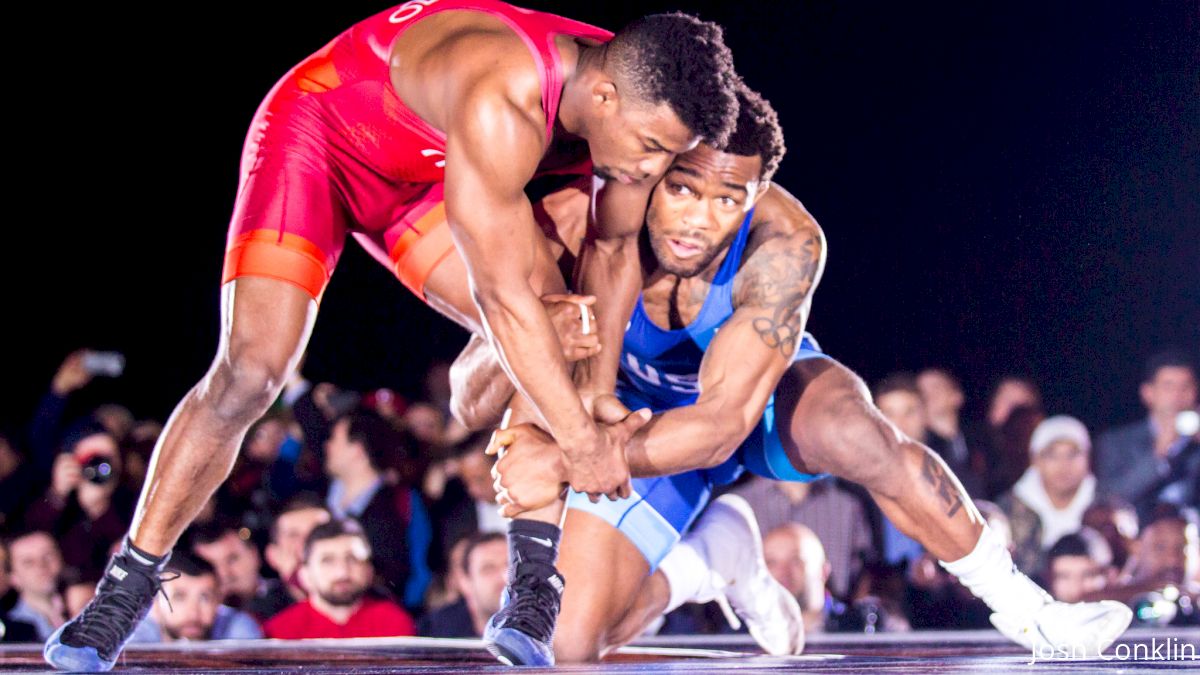 Unlock this article, live events, and more with a subscription!
Get Started
Already a subscriber? Log In
It has been roughly 2 years since we've had an installment of the Jordan Burroughs Frank Chamizo rivalry. In that time a lot has happened, but let's take a look at where the rivalry stands right now.
Beat The Streets, May 2018 - Jordan Burroughs dec Frank Chamizo, 6-5
Yasar Dogu, July 2018 - Frank Chamizo dec Jordan Burroughs, 10-10
2018 World Championships, October 2018 - Jordan Burroughs dec Frank Chamizo, 4-4
Dan Kolov, March 2019 - Jordan Burroughs dec Frank Chamizo 9-2
What I Expected
I started looking into this for match series fully expecting to see most of the scores occur either very close to the out-of-bounds line or out of bounds completely. It's a fairly reasonable bias considering how much space Jordan Burroughs typically covers on any given leg attack, and how well Chamizo scrambles after the point of contact on leg attacks.
Many of my preconceived notion's were confirmed. Out of the 50 points that were scored over the course of the four matches 32 of them were score either in the zone or out of bounds. Chamizo scored 15 of those points, and Burroughs scored 17.
What I Did Not Expect
Going into this breakdown I had a feeling that there were very few points scored in the par terre position, but what I was most surprised to find was why.
As it turns out Chamizo is SO good at scrambling that he doesn't stop even if he gets taken down, in fact he's probably most dangerous directly after giving up a takedown. He's scored more than one reversal and one of the flurries that occurred right after JB scored with a single leg ended up scoring 4 for Chamizo as he took Burroughs feet-to-back out of bounds.
Not only were there zero points scored in par terre, Chamizo puts you in so many strange and awkward positions after the referee has signaled a take down that generally JB didn't have much time to work in the par terre position at all.
What To Watch For In Rome
These are two of the craftiest athletes in wrestling. Pay close attention at how well Jordan Burroughs controls the mat space and positions himself on the mat so that he is the only one that can score.
And what ever you do not sleep on Frank Chamizo just because he got taken down.
Below are the heat maps of where the scoring actions took place on that mat. The only points that are not accounted for are ones where the officials interjected themselves, like cautions for hands to the face.
2018 Beat The Streets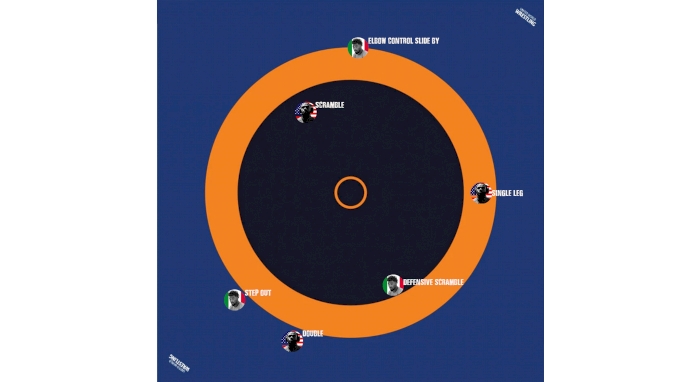 2018 Yasar Dogu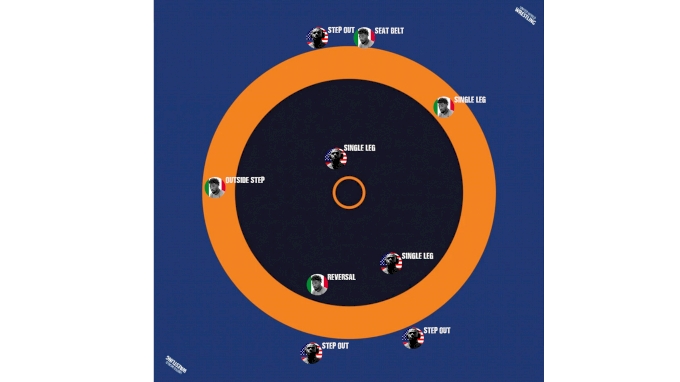 2018 World Championships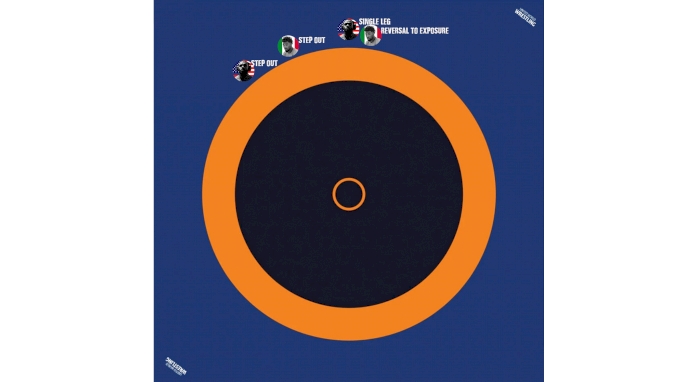 2019 Dan Kolov