2020 FloWrestling 8-Man Challenge: 195 lbs
The 195lb 8-Man Challenge Betting Odds
The 195lb 8-Man Challenge Betting Odds
Who will win the big prize at Flo's 195lb 8-Man Challenge? Use these odds to lay some wagers with your friends and acquaintances!
Oct 29, 2020
by Andrew Spey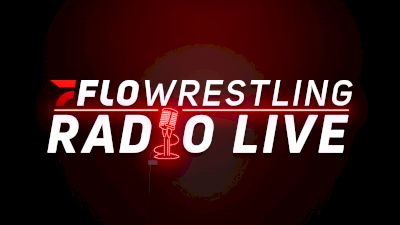 Unlock this video, live events, and more with a subscription!
Get Started
Already a subscriber? Log In
Nothing leverages the enjoyment of a spectator event like a wager. Having skin in the game makes everything that much more exhilarating. As such, we've drafted future odds to win the 195-pound 8-Man Challenge.
Watch the FloWrestling 195 lbs 8-man LIVE
Now, unfortunately, we know of no sportsbook, legal or otherwise, that is actually carrying these lines. But that doesn't mean you can't put them to good use amongst your colleagues and acquaintances and create a little action the old school way.
Because there's nothing wrong with placing a few bets amongst friends, is there? NCAA basketball pools are cool, fantasy sports are cool, 50/50 raffles are cool, so this should be cool too, right? We're just asking!
And if these odds were enough, you can play, for free, our bracket prediction pick em game for a chance to win a free t-shirt. Who doesn't love filling out brackets? No one, that's who. So check it out by CLICKING HERE.
Anyway, here are those odds. They're presented in fractional form, so for every 1 dollar bet (the denominator), you win the amount of the first number listed (the numerator).
Gabe Dean 2/1
It's been too long since we've seen Gabe Dean on the mat. Well, it was too long, then we all watched him win Senior Nationals earlier this month. Yes, we did all watch, didn't we?? Gabe's finals match against fellow bracket challenger Nate Jackson was... well, it happened. A 1-1 criteria victory isn't that big of a margin, so perhaps these odds are titled too heavily in Dean's favor?
But then, Dean is also the most highly credentialed competitor when it comes to NCAA accomplishments. So which is it, overvalued or undervalued? You decide! That's why we made these odds, for you!
Keith Gavin 3/1
Some may have forgotten just how crafty Keith Gavin was. Perhaps a refresher of his world-class hit list will help jog your memory. And some of you younger types might have never known. In which case, this video below will serve as a crash course on coach Gavin's niftiness.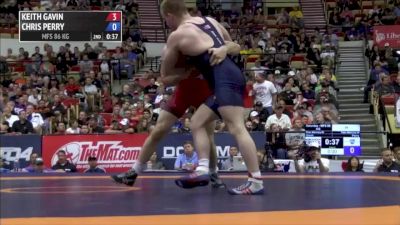 Unlock this video, live events, and more with a subscription!
Get Started
Already a subscriber? Log In
It for these reasons that the NCAA champ and USA world team member is the wrestler with the second-best odds to win the grand prize.
Myles Martin 5/1
There might be some value in MyMar's odds, as he's on the opposite of the bracket as Dean and Gavin, the two favorites. Working against that argument is that Martin's nemesis, Sammy Brooks, who beat Martin three times against zero losses in the 2017 NCAA season, is on the same side of the bracket.
Martin is extremely dangerous in freestyle, however, as evidenced by the highlight video below, so pick against him at your own peril. And peril is generally avoided, fyi.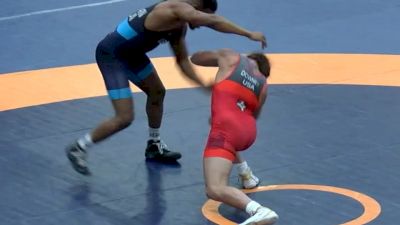 Unlock this video, live events, and more with a subscription!
Get Started
Already a subscriber? Log In
Nate Jackson 7/1
How great is it that we are guaranteed another Jackson vs Brooks match? It's the delightful rivalry that we all know and love.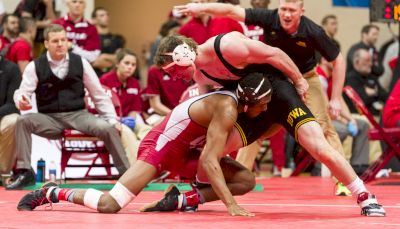 Unlock this video, live events, and more with a subscription!
Get Started
Already a subscriber? Log In
Well, Nate might not love it as much as we do, as Brooks has gotten the better of him more often than not.
Jackson's been wrestling extremely well, though, so if he gets his double leg crams working for him, he may kick off the tournament with a revenge win and set himself self up nicely for a solid run at the bag.
Sammy Brooks 7/1
We all miss Sammy's glorious mullet, but Brooks hasn't exactly been Samson since he chopped his locks. He racked up quite a few freestyle wins, competing seven times overseas since graduating from Iowa.
Did you also know that Sammy has made three different age level world teams? Well, now you do! Brooks won a 2011 cadet world bronze medal and also made the 2013 junior and 2017 U23 world teams. He's got scads of freestyle experience. Scads we tell you.
Drew Foster 11/1
Are the odds too low for the 2019 NCAA champion? They are if you think he'll make the adjustments Mike Mal thinks he can. You may also want to hear an argument from the man himself. Foster is confident and considering he proved the doubters wrong in 2019, there is plenty of evidence that he'll make fools of us all once again.
Taylor Lujan 19/1
The second of two Northern Iowans. We doubled up on the Panther Train! Lujan is the youngest wrestler in the bracket and the biggest wild card. An avowed Britney fan, Lujan was devastated by the cancelation of the NCAA tournament, where he had received the #1 seed at 184-pounds. Was Taylor as similarly devastated to hear the news that Britney is still under conservatorship since her public meltdown over a decade ago? We don't know, and we'll be perfectly honest, it would be incredibly weird if that was actually the case.
Shakur Rasheed 19/1
Suga Shak's cross-face cradle is a lovely thing to behold. In fact, let's all behold some highlights featuring said finishing move right now.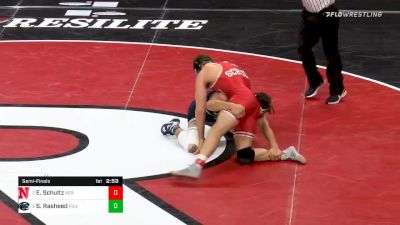 Unlock this video, live events, and more with a subscription!
Get Started
Already a subscriber? Log In
Also a lovely thing? $20,000 up for grabs for the winner of this tournament and over $40,000 in total payouts. That's a lot of cash money!
We can't wait to make like Teddy KGB and pay dat myan heez maney, whoever dat myan ends up being!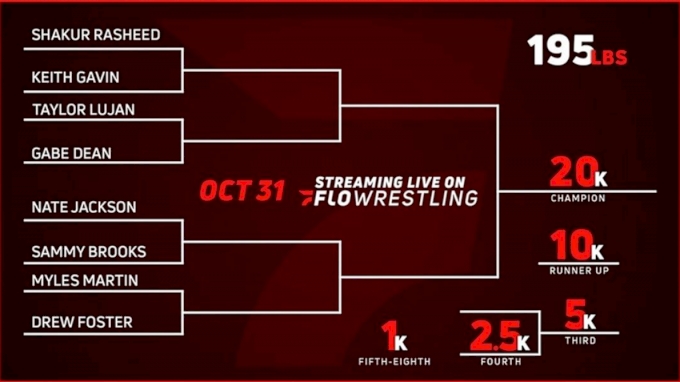 Quick side note: if everyone in the bracket were exactly identical in wrestling ability and had equal chances to win (i.e. every match in the bracket was a 50/50 toss-up), then the exact odds for each to win would be 7/1.
Our odds add up to a total of more than 100% because whoever is operating as the 'house' and accepting the bets is also taking the biggest risk and has to factor in a little cushion for their efforts. And if they want to wet their beaks a bit by taking a rake, or a percentage of all the bets placed regardless of the outcome, well that's up to them. We're not trying to stick our nose in anyone else's business and tell them how to run their book.