2020 Who's #1
Who's #1 Match Notes
Who's #1 Match Notes
All the action from 2020's Who's #1 brought directly to you in real time in live blog form.
Oct 3, 2020
by Andrew Spey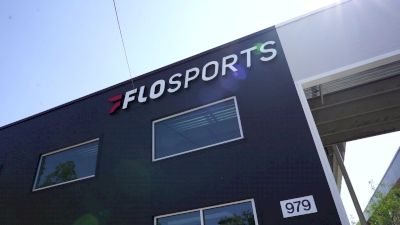 Unlock this video, live events, and more with a subscription!
Get Started
Already a subscriber? Log In
Unlock this article, live events, and more with a subscription!
Get Started
Already a subscriber? Log In
It's a wonderful night for a wrestling match, which is great news, because we have 14 of them for you! Literally the best high school wrestlers in the nation are in Austin for Who's #1, which I will live blog for you.
We're less than an hour away from the first whistle and the the energy inside this undisclosed hotel is totally hypebeast, no cap.
The bout card is below.
138: Jesse Mendez vs Jordan Williams
145: Kylie Welker vs Skylar Hattendorf
182: Lenny Pinto vs Rylan Rogers
126: Jordan Titus vs Dean Peterson
152: Victor Voinovich vs Jagger Condomitti
285: Kyonte Hamilton vs Chase Horne
220: Kyle Haas vs Nick Feldman
145: Cody Chittum vs Wyatt Henson
195: Seth Shumate vs Tate Picklo
112: Sage Mortimer vs Mia Palumbo
160: Paddy Gallagher vs Travis Mastrogiovanni
138: Joel VanderVere vs Williams/Mendez
120: Richie Figueroa vs Drake Ayala
170: Alex Facundo vs Cael Valencia
Ah wow wow wee wow very nice.
We open up with a beautiful drone shot of downtown Austin. Lovely city. Now Bader and CP are doing a little preshow chat. Now the Monstupolous Mike Mal is getting in on the fun. And there's the young superstar himself, Funky Ben Askren. Five minutes until go-time!
138 Pounds: Jesse Mendez vs Jordan Williams
This was going to be part of four-man mini bracket with Shayne Van Ness and Joel VanderVere but Van Ness had to withdraw due to injury. The winner of this bout will now get VanderVere later tonight, and the winner of that bout will hopefully get an opportunity to wrestle Shayne at a later date.
1st period: Heavy hand fighting and Mendez gets in on Williams' legs. Great hip defense from Williams. Mendez nearly throws by but Williams reaches back and locks up a headlock. Impressive defense to avoid the takedown. No score with about a minute to go in the first. Now Williams in on a deep show but Mendez sprawls and looks to cut the corner. He can't get around and the period ends with bagels on the scoreboard.
2nd period: Mendez starts on bottom and is out in no time. first point for Mendez. Just as CP mentions Williams' impressive duck under, as if on queue Williams drops a level and tries to sneak by Mendez' defenses. Mendez is ready and reattacks, and he scores the first takedown on a go behind. Mendez throws in legs and start cranking a half. Potential dangerous is called and Williams needs some injury time. He's okay and we go to referee's position. Williams out to make it 3-1 in Mendez' favor. That's how the period ends. Lots of action so far in this one.
3rd period: Williams goes underneath again. He's up and out to cut the deficit to 1. 90 seconds to go, Williams trails by a point. If anyone knows come-from-behind dramatic victories its Jordan. Williams hunting for an opening. Add there's a deep double, Mendez pulls up the hooks and defense. Scramble on the edge, Williams has a cradle locked up, he's out in front though. No takedown. Willaims challenges, the no call is confirmed. Williams aggressive, Mendez hit with stalling. 16 seconds to go after the restart. Williams furiously attacking. Mendez holds his ground and time runs out. Mendez gets the hard-fought victory!
Tremendous kick off to this tremendous event. Mendez will now face Joel VanderVere later tonight.
Jordan Williams throws everything at Jesse Mendez but Mendez gets the win in an instant classic.

Live: https://t.co/Eg09Omo5Sm pic.twitter.com/xNoaYxRKty

— FloWrestling (@FloWrestling) October 3, 2020
145: Kylie Welker vs Skylar Hattendorf
1st period: The first of two women's bouts on the card. Both Welker and Hattendorf are UWW Cadet World Medalists from 2019. Welker took bronze and Hattendorf earned a silver. This is also a freestyle bout. Welker shoots in early with a slick ankle pick. Hattendorf defense but then gets hit with an illegal leg scissor of Welker's head. That's one penalty point for Welker. And unfortunately, Hattendorf also tweaked her knee in that exchange and is going to take some injury time. That looked painful but Hattendorf is going to try to wrestle. The trainer is on the mat taping up the left knee. Skylar is a gamer. The match continues but it doesn't look like Hattendorf is going to be able to finish this match. The heart is there but the knee does not want to cooperate. Very unfortunate and I'm sure frustrating for both athletes. It's a result absolutely everyone is rooting against. Hoping Skylar heals up soon!
182: Lenny Pinto vs Rylan Rogers
1st period: Expect a slugfest, as both of these guys are brawlers. Pinto beat Rogers the last time they faced each other but that was in freestyle. Pinto fires off the first shot and got in deep but was almost too aggressive and Rogers frees himself from danger. Pinto with another shot, Rogers counters with an ankle pick. Excellent folkstyle scramble on the edge of the mat. College out of bounds so action continues. Finally, they tumble out of bounds. Rogers in again on a low shot but time expires and we go to the second scoreless.
2nd period: Pinto escapes without much trouble. Rogers shoots, Pinto scrambles, beautiful scrambling. Now we stop for injury time. Pinto's right knee gets tweaked. Man, another knee. We'll see if Pinto can continue. Pinto really wants to continue. And he's up and takes the mat. So much heart. Hopefully he'll be able to finish the match. One minute to go in the second. Pinto attacks, gets Rogers back, they're both standing, walking towards the boundary, and Pinto brings Rogers down for two! It's 3-0 with 20 seconds left in the period. Crucial 20 seconds for Rogers. A stand but Pinto brings him back to the mat, then gets the critical ride out.
3rd period: Rogers chooses down, Pinto goes option and it's 3-1. Pinto digging in unders. Looking for a match ender. Pinto in again, Rogers defending on the edge. Does Pinto have two? The referee says yes! Rogers challenges. And the call is upheld A 5-1 lead now by Pinto. Huge mat return for Rogers. Now an escape to make it 5-2. Rogers shot and an uncanny ghost leg for Pinto! Magnificent! Pinto covers for a huge takedown! Rogers escapes and its 7-3. less than 30 to go. Rogers gets a takedown but Pinto will prevail. Amazing match and incredible guts from Pinto to come back from that injury time.
Pinto with a magic stick for the ages. We will be seeing that highlight quite a few times.
In fact lets check it out right now.
Pinto with the magic stick to defend the #1 spot. 🤯

Live: https://t.co/Eg09Omo5Sm pic.twitter.com/csLX6Nr3ep

— FloWrestling (@FloWrestling) October 3, 2020
My goodness.
126: Jordan Titus vs Dean Peterson
1st period: Classic New York vs New Jersey. Titus was training Gregor the Gift Gillespie earlier today, as that is his coach, and is representing the Empire State. Peterson trains with Frankie Edgar and is from the Jersey Shore. Peterson shoots in first and a scramble ensues. And what a scramble. Tasmanian Devil style from both. Titus somehow manages to come out on top. That was a full minute of constant, crazy scrambling. Peterson escapes but we need injury time again. Dang, hate these injuries so much. It was 2-2 after that scramble. Peterson make it 3-2 with the escape. Peterson is ok and wrestling resumes. In the closing seconds Titus fires off a blast double to steal the period and makes it 4-3 in his favor.
2nd period. Peterson brought back down to the mat after an initial stand. Then nearly a reversal but Peterson will settle for one. it's tied 4-4. Titus shoots toward the edge of the mat, Peterson counters and gets two. Titus is then dinged another point for pulling on the edge of the mat. It's 7-4 in Peterson's favor. Titus trying some very dangerous granbies. Eventually Titus gets a reversal and its 7-6. That's how the period ends.
3rd period: Peterson cuts Titus to tie it up 7-7. Peterson in on a single. Lightning fast shot. Titus going for the jonesy tilt. Peterson had to know it was coming. Titus comes close but Peterson converts to make it 9-7. Titus forcing a scramble. Peterson maintaining control and chewing up clock. Restart with 25 seconds to go. Titus to his feet, Peterson cuts him lose. Peterson leading 9-8 with 16 seconds left. Peterson keeps his distance and will hold on for the win. The most scrambly match I've seen in a long time. Well done by both wrestlers.
Now that's how you start a match! Dean Peterson wins a 17 point barn-burner over Jordan Titus.

— FloWrestling (@FloWrestling) October 3, 2020
152: Victor Voinovich vs Jagger Condomitti
1st period: Voinovich from Ohio, headed to Oklahoma State. Condomitti hails from District 11 in PA and will attend Nebraska. Voinovich fires off a shot early and his Condomitti hopping on one leg. After a minute of hopping Condomitti gets both legs on the mat and sprawls out deep. Condomitti on a counter attack but the period expires and it's nothing to nothing. Great scramble though, plenty of action. Glad the ref held off on whistling that as a stalemate.
2nd period: Condomitti takes bottom. Voinovich is a very tough leg rider. Condomitti catches a leg after a restart and hits a nifty switch for two. He leads 2-0. Condomitti almost had a turn with a leg turk. Now he's riding tough, up toward Voinovich's upper body with smothering wrist control. Condomitti gets the ride out.
3rd period: Voinovich chooses neutral, wants to win it on his feet. Slick high crotch and Voinovich converts cleanly. He'll cut Condomitti and its 3-2 with a little over a minute to go. A shot by Voinovich, another scramble, Voinovich's knee in a precarious position, but he'll convert again to make it 4-3 in his favor. Condomitti needs to escape to force overtime. Voinovich sticks to him like glue. He'll get the lead and takes the number one ranking at 152!
Victor Voinovich scores this late takedown and ride out to win a close 4-3 match.

— FloWrestling (@FloWrestling) October 3, 2020
285: Kyonte Hamilton vs Chase Horne
1st period: THe first heavyweight bout in Who's #1 history! Hamilton lowers his level and gets a single leg. Horne defending, Hamilton hipping over, but Horne emerges from the scramble in a crab ride and scores two! Hamilton to work up but Horne will get the ride out.
2nd period: Horne starts the period on bottom. Hamilton throws in a leg, but he's Horns is close to shaking him off. Horne with the reversal to make it 4-0. Hamilton dinged for stalling. Now Hamilton coming alive. Hamilton to his feet, and he hits a slick standing-ish switch and makes it 4-2. He loses his grip and its another reversal for Horne! Hamilton granbies for one and immediately goes in for a takedown. Crucial points at the close of the period to make it 6-5 in Horne's favor.
3rd period: Hamilton chooses down. Horne working on a tilt. And he'll get two back points. Huge points. 8-5 now for Horne. Hamilton's coaches urging him on. Horne riding tough. Hamilton out with 20 seconds go to. 8-6. Hamilton shoots, but he doesn't have enough in the tank. Horne stops the shot and spins behind to ice it. Horne wins 10-6!
Think its safe to say, that was the best heavyweight bout in Who's #1 history!
In the first ever heavyweight match at Who's #1, Chase Horne wins a tightly contested battle over Kyonte Hamilton

— FloWrestling (@FloWrestling) October 3, 2020
220: Kyle Haas vs Nick Feldman
1st period: Feldman wasting no time. Low shot from Feldman who gets a quick two. Haas escapes to make it 2-1. Unsurprisingly heavy hands from both wrestlers. Under a minute left in the first. Pace slowed after that initial burst from Feldman and it stays 2-1 at the first break.
2nd period: Feldman chooses down. Up and down and then back up is Feldman and he's out to make it 3-1. Feldman in again, Haas defending but Feldman converts for two more. Haas out quickly to make it 5-2 in favor of Feldman. Great scramble, Feldman getting to his positions quicker, and he snags two more. It's 7-2, now 7-3 after another quick escape. Feldman reattack off a Haas shot and the gap widens to 9-3 just before the end of the period. Feldman's reflexes looking sharp.
3rd period: Haas on bottom. He's been able to get out no problem so far and that trend will continue. It's 9-4. Make that 11-4, Feldman strikes again. Haas is out and its 11-5. Feldman winning big in neutral. Reattack again but they go out of bouts. 40 seconds to go. Another takedown for Feldman, he's too fast for Haas. 13-5 with 6 takedowns. Feldman with the rideout for the major decision. What a performance by Nick Feldman!
#1 Nick Feldman dominates and holds on to the top spot.

— FloWrestling (@FloWrestling) October 3, 2020
145: Cody Chittum vs Wyatt Henson
1st period: Perhaps the scrappiest of all the bouts? We shall see. Chittum has an underhook, trying to throw it by, they go out of bounds. Blast double by Henson, Chittum defending, Henson has a single, Chittum dives underneath, passes the leg, scambles and comes out on top for two. Now he's working a figure four on Henson's leg, riding tough. Chittum gets the ride out and Henson picks up a stall call. 2-0 Chittum.
2nd period: Henson hustling to keep Chittum underneath. Chittum escapes. Chittum rips an arm drag elbow control slide by with extreme force and pounces for two. That appears to fire Henson up. It's 5-0 Chittum but Henson works for a reversal. Chittum reverses him back so its a wash as time expires. 7-2 Chittum leads.
3rd period: Henson chooses down. He'll need the escape point and then some to mount a successful comeback. Henson out, goes right in with a double. Switches to a single, no score yet, still 7-3. Scramble eating up valuable time. And its a stalemate. 1:05 left. Oh jeez, another knee? Chittum calling for injury time. Doesn't appear to be too bad. Let's hope he can finish the match. He's okay, or at least okay enough to continue. Henson gets a takedown but there's only 24 seconds to go. It's 7-5 and Henson is gonna try and turn him. Chittum bucks Henson off with 7 seconds to go. Not enough time for Wyatt and Cody will lay claim to the #1 ranking at 145!
Yessir that was a scrap. As advertised.
And new #1 at 145 lbs... Cody Chittum 🏆

— FloWrestling (@FloWrestling) October 4, 2020
195: Seth Shumate vs Tate Picklo
1st period: Shumate with some early offense. No scores yet but he's keeping the pressure on Picklo. Shumate gets hit for stalling as Picklo shoots him out of bounds. Picklo is also wearing a knee pad with Nick Heflin's face on it. Makes sense as Picklo is headed to Oklahoma where Heflin coaches. Wild scramble, Picklo nearly had two a couple times but eventually wrangles control off Shumate. A fifteen-second right out hands Picklo the period and the lead 2-0.
2nd period: Shumate is out in a hurry to make it 2-1. Still 2-1 Picklo with a little over a minute to go in the period. Shumate with a huge snap down go behind but Picklo able to square off and face. Picklo on a leg and a big scramble on the edge but no score, still 2-1. Shumate needs injury time, and I think it may be an upset stomach. Yes, Shumate a little green around the gills. He's okay though and he'll be back on the mat. No scores in the final 16 seconds of the period.
3rd period: Picklo on bottom, he's out early. Shumate right in on a shot. He skies the leg and Picklo is doing a standing split. Down on the mat Picklo still doing the split and avoids giving up the takedown. Gymnast flexibility on display from a very large guy. Does Shumate have enough n the tank? Shumate on a leg again. Picklo refuses to be taken down! Shumate so close to tying it up. 15 seconds to go. Picklo is going to hold on 3-1 and is the new #1 at 195!
Quick break to announce the winner of the Hometown Heroes Award. We took nominations from you, the fans, and narrowed it down to five finalists. We then threw it back to you again to vote on who would win. Three coaches won $2,000, the runnerup earned $5,000, and winner, Declan Moody of Collingswood, NJ won $20,000 by being 2020's Hometown Hero. Congrats to coach Moody and all the finalists!
So it seems the new #1 Tate Picklo may just be impossible to take down. He wins 3-1 over Seth Shumate.

— FloWrestling (@FloWrestling) October 4, 2020
112: Sage Mortimer vs Mia Palumbo
1st period: Great scramble to start out second women's match of the night. We're back to freestyle. Single leg from Mortimer finally converts after some impressive defense from Palumbo. It's 2-0 Mortimer. Back to their feet. Now it's Palumbo with a single and Mortimer defending. Fighting through a shin whizzer gets Palumbo on the board. It's 2-2, now back to neutral. Mortimer changes levels, close to a takedown but Mortimer goes right into a gut wrench. She gets two, either takedown or exposure not sure, but Palumbo floats her hips for a reversal. It's 4-3. And that's how the period ends, Mortimer with a one point lead at the break.
2nd period: We're locked in a scramble again, and Palumbo gains some leverage, picks Mortimer up off the air and take Palumbo to the mat for a huge four point move. Massive score by Palumbo. Mortimer goes for a head pinch. It's not there and Palumbo counters for two of her own. That makes it 9-4 in favor of Palumbo. 90 seconds for Mortimer to work. A takedown for Motimer makes it 9-6. Mortimer gets a long time to work on top but can't get a turn. Back to neutral finally. 30 seconds to go. Palumbo in deep, Mortimer look for a chin whip but Palumbo collapses the attempt and gets two more. It's 11-6, just 10 seconds left. Mortimer attacks, but there's not enough time. Impressive and gritty performance from both wrestlers. Palumbo gets the hard-earned dub!
Mia Palumbo hits this giant 4-pointer on her way to victory at Who's #1.

— FloWrestling (@FloWrestling) October 4, 2020
160: Paddy Gallagher vs Travis Mastrogiovanni
1st period: Travis weighed in about 10 pounds under but was down to scrap regardless. Paddy with some thunderous snaps to start the match. Snap, go-behind and big mat return give Gallagher two points and keep Mastrogiovanni on the mat. Another big mat return and it looks like Travis got a stinger on that last one. He's taking injury time but I think he'll be all right. We're back in business, Mastro with about 25 seconds to get out in the period. Gallagher comes close to a turk and head hold for back points but couldn't get two consecutive swipes. 2-0 going into the second.
2nd period: Gallagher on bottom and he's out quickly. Underhook throw-by for a single and Paddy gets two more. It's 5-1 after an escape for Mastrogiovanni. Another punishing takedown for Gallagher. Mastrogiovanni is cut loose to make it 7-2. He's gonna need injury time again and I think that might be it. No need to risk anything more with the stinger and Gallagher will win by injury default. Gallagher had the weight advantage but also showed he is going to be a force at Ohio State. Look out for him to wreak havoc in the Big Ten.
138: Joel VanderVere vs Jesse Mendez
1st period: Jesse Mendez had to grind out a victory over Jodan Williams early today to get to a fresh Joel VanderVere. Blast double off the whistle drives Mendez to the mat and gives Joel a quick two. He throws in a boot on the right side and puts on a tough ride. Under a minute to go in the first. Jesse can't extricate himself from Joel's legs and it's 2-0 going into the second.
2nd period: Joe takes bottom and is up and away in about 15 seconds. 3-0 VanderVere in the lead. Mendez looking for an opening. He gets a hold of Joel's leg with about a minute left in the period but VanderVere is not giving it up. Mendez posts both elbows and is in on a deep double, switches to a single but VanderVere too strong and won't give up the takedown. Another flurry at the end of the period and it's still 3-0 VanderVere.
3rd period: Mendez takes neutral to try and win this on his feet. VanderVere hasn't slowed down yet though. Double attempt from VanderVere but Mendez defends. Another double, Mendez has to work to finish but he gets it at the edge. It's 3-2 as they go out of bounds. It'll be 4-2 if Mendez cuts him, and he does. One minute to go. Duck under for Mendez with 20 seconds left. He converts cleanly and will try and ride out for OT. VanderVere fighting hard but Mendez gets a boot in and gets the rideout. We get free wrestling!
Overtime: One minute on the clock. They're scrambling. Mendez gets VanderVere's back, needs a mat return. And he does, gutting out a very impressive victory! Two huge wins for Jesse Mendez!
Heal up Shayne Van Ness, you got a hammer waiting for a rematch!
Clutch gene! Jesse Mendez gets a late takedown to force overtime and this takedown to get his second win of the night.

— FloWrestling (@FloWrestling) October 4, 2020
120: Richie Figueroa vs Drake Ayala
1st period: Figueroa is the pound-for-pound #1 in the country but Ayala is not going to be an easy match for him. And Ayala in face scores first on a slide-by-ish in short offense. Figueroa escapes but that's a crucial takedown for Ayala. Figueroa is shot out of bounds and picks up a stall call. Ayala with the momentum with 20 seconds to go in the period. The 1st period in our penultimate match ends still 2-1.
2nd period: Ayala underneath, and he's out quickly. Looks like Figueroa saying Ayala grabbed his shorts but no call. It's 3-1. Another flurry but they run out of room. 1:16 left in the second. Figueroa snatches an ankle but Ayala kicks out of danger. Now Ayala gets dinged for stalling. Reattack from Ayala and he's in deep. Figueroa defending, cranks a three-quarter nelson and is free. Still 3-1 as the period ends.
3rd period: Figueroa gets a turn underneath. Figueroa gets out. 90 seconds to go, 3-2 Ayala. Both guys have a stall warning. More wrestling on the edge, no takedowns. One minute to go. 30 seconds. Slide by and Ayala catches a leg. He pounces for two with 15 seconds to go! Or did he get the two? Figueroa challenges, saying there was a uniform pull. Looks like Figueroa might be correct. And he is. It's 3-3. Takedown is removed and Figueroa gets a penalty point. Reversal of fortune. 20 seconds back on the clock. Ayala gets a leg, 15 seconds left in the match. Figueroa fights off Ayala and we go to overtime!
Overtime: Slow start to the extra period, Ayala with another slide by. That's it, Figueroa's hand hits the mat and Ayala will get the upset! Hawkeye fans have to love what they saw in that match!
Drake Ayala pulls off the upset! Ayala gets the takedown in overtime to hand P4P #1 Richie Figueroa his first loss at Who's #1.

— FloWrestling (@FloWrestling) October 4, 2020
And after a great match we get a great announcement. Zahid Valencia will wrestle Jordan Burroughs November 14th live on FloWrestling! Hell yeah.
JB's back. Tell a friend. pic.twitter.com/jtsAWROQzD

— Jordan Burroughs (@alliseeisgold) October 4, 2020
170: Alex Facundo vs Cael Valencia
1st period: Main event time baybeeee! Facundo headed to Penn State, Valencia uncommitted. Lots of coaches will be watching this one. Short scramble and Valencia draws first blood with a hard-fought takedown. Facundo stands and is kicked with a minute left in the period. Facundo answers with a high crotch that converts and now its 3-2 as they go out of bounds. Valencia gets out to knot the score with 30 seconds left in the period. Another flurry at the end but no scores.
2nd period: Facundo is on bottom and he gets out to retake the lead, 4-3. Another scramble, not gonna try and describe it. No scores, but watch the match asap. It was outstanding. Trading attacks but no scores at the end of the period.
3rd period: Valencia's turn on bottom and he's out to tie it back up. 4-4. Total barnburner. A little more cautious with fewer attacks as the regulation clock winds down. 36 seconds to go now. Shot from Valencia with 18 seconds left, he's got a leg but Facundo's sprawl is too deep. We get another overtime match, third in a row!
Overtime: Slow start, then Valencia fires off a single, Facundo's whizzer stops Valencia. They flurry but the first OT period runs out.
Tiebreaker 1: Facundo on bottom. Facundo escapes with 8 seconds left in the match.
Tiebreaker 2: Valencia on bottom. Two granbies and Valencia is out. Super duck in the final seconds by Facundo but it doesn't land.
Ultimate tiebreaker: Valencia gets choice and he take bottom. If he escapes he wins. If Facundo get ridden he wins. Valencia stands, he's almost out, Facundo on a leg. Valencia can't kick free. Stalemate with 12 seconds to go. More granbies from Valencia but Facundo holds on. Alex Facundo wins the main event in ultimate tiebreaker!
A tremendous finish to an overall excellent night of wrestling. So much respect for all the young athletes for putting it on the line. Well done all around.
The main event lived up to the hype! Alex Facundo gets the W in the ultimate ride-out in our last bout of the event. pic.twitter.com/0ohZNhqkX9

— FloWrestling (@FloWrestling) October 4, 2020
That'll do it from here in Austin. Thanks everyone for following along, now go watch those matches as soon as possible, they're all up on the website right here! Apologies for the typos, see you all soon!