2020 Who's #1
Hometowns & Heatmaps For Who's #1
Hometowns & Heatmaps For Who's #1
Where are all the competitors from 2020's Who's #1 from? We have maps for you.
Oct 1, 2020
by Andrew Spey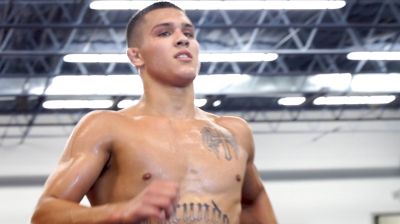 Unlock this article, live events, and more with a subscription!
Get Started
Already a subscriber? Log In
Where does one go to find competitors for Who's #1? Our guy Kyle Bratke crunched the numbers on historical WNO wrestlers and the states from whence the came. To get a better idea of the class of 2020, let's take a deeper dive into everyone's hometowns and throw up some keen looking maps in the process.
Watch Who's Number 1 LIVE on FloWrestling
Saturday, October 3, 2020, at 6 PM ET
Below is a pinpoint map of every hometown of each 2020 Who's #1 competitor. The red pins are for team red, and the blue pins are for team black. Unfortunately, I was not able to adjust the colors of the pins in the free version of the website I used to construct this map so blue is as close as we're going to get. Hey, one out of two ain't bad.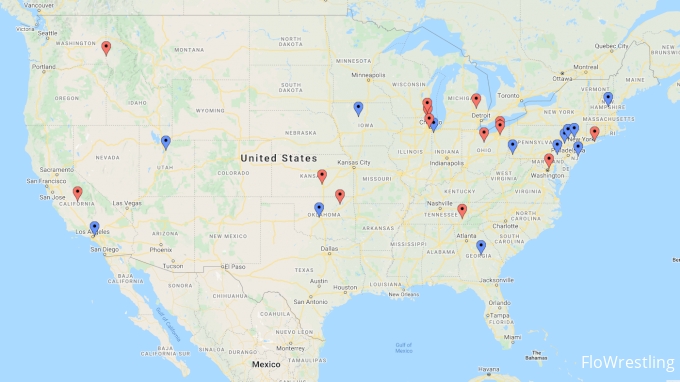 Naturally, we're going to need a heat map of those pinpoints. Alas, we no longer have access to the fancy heat mapping software, and instead will rely on the capabilities availed to us by Google Sheets. Below is a heatmap of 2020 WNO competitors by state. Not too shabby for free, in my opinion.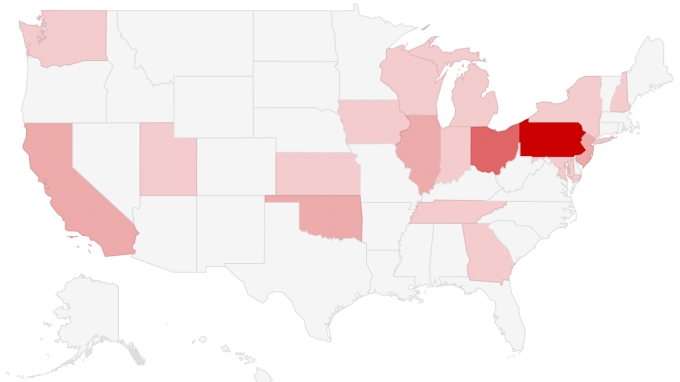 But this is the eighth edition of Who's #1, and Bratke already supplied the home state data in his article, so why not make a heatmap of all the WNO competitors of all time? Good question, I will do it.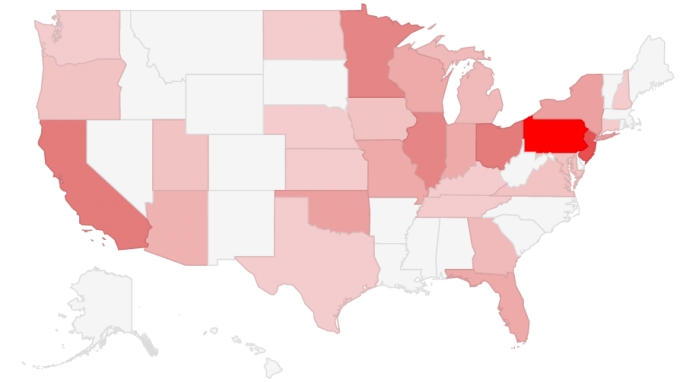 Yes, wonderful heat map.
PA glows bright red with NJ not far behind and Ohio and California tied for third. Illinois and Minnesota also make the podium, and on the seventh and eighth place steps are New York and Oklahoma.
Quite a range though, as all but 18 of our great republic's 50 states are represented. Can you name them all? Give it a try. Just a fun little trivia game to pass the time.
And yes, I should have just included this map in Bratke's article. But I needed more content to pad this article. You get your money's worth when you click on one of my FloWrestling articles. That's a Spey promise!
Before I wrap this up and hit the publish button, please know that I strived for 100% accuracy on these hometowns but it is possible I have erred. I welcome any and all corrections, so I implore everyone to double-check the table below and let me know if I need to make any changes.
| | | | | |
| --- | --- | --- | --- | --- |
| Name | Hometown | State | High School | HS State |
| Alex Facundo | Davison | MI | Davison | MI |
| Cael Valencia | Pico Rivera | CA | St. John Bosco | CA |
| Chase Horne | Dudley | GA | West Laurens | GA |
| Cody Chittum | Charleston | TN | Blair | NJ |
| Dean Peterson | Barneget | NJ | St. John Vianney | NJ |
| Drake Ayala | Fort Dodge | IA | Fort Dodge | IA |
| Jagger Condomitti | Northampton | PA | Northampton | PA |
| Jesse Mendez | Crown Point | IN | Crown Point | IN |
| Joel Vandervere | Gurnee | IL | Warren | IL |
| Jordan Titus | Center Moriches | NY | Center Moriches | NY |
| Jordan Williams | Collinsville | OK | Collinsville | OK |
| Kyle Haas | Maize | KS | Maize | KS |
| Kylie Welker | Franksville | WI | Springs Studio | CO |
| Kyonte Hamilton | Landover | MD | Georgetown Prep | MD |
| Lenny Pinto | Stroudsburg | PA | Stroudsburg | PA |
| Mia Palumbo | Oak Lawn | IL | Richards | IL |
| Nick Feldman | Quarryville | PA | Malvern Prep | PA |
| Paddy Gallagher | Chesterland | OH | St. Edward | OH |
| Richard Figueroa | Selma | CA | Selma | CA |
| Rylan Rogers | Clarkston | WA | Blair | NJ |
| Sage Mortimer | Springville | UT | American Leadership Academy | UT |
| Seth Shumate | Galion | OH | Dublin Coffman | OH |
| Skylar Hattendorf | Bow | NH | Bow | NH |
| Tate Picklo | Mustang | OK | Mustang | OK |
| Travis Mastrogiovanni | Sparta | NJ | Blair | NJ |
| Victor Voinovich | Streetsboro | OH | Brecksville | OH |
| Wyatt Henson | Waynesburg | PA | Waynesburg | PA |