2020 FloWrestling Hometown Heroes
Caleb Kolb: 2020 Hometown Heroes Finalist
Caleb Kolb: 2020 Hometown Heroes Finalist
Caleb Kolb's work with his high school team, the homeless population of Pittsburgh, and people struggling with chronic illness makes him a Hometown Hero.
Sep 8, 2020
by David Bray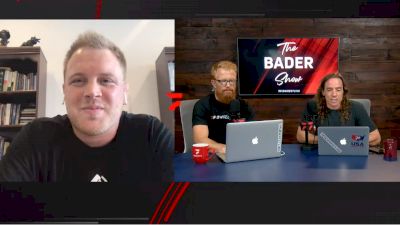 Coaching for Caleb Kolb isn't just about winning wrestling matches, though that's important, and it isn't just limited to the athletes on his team. Coach Kolb applies coaching concepts to his work with the injured or disabled, to the homeless population in his community, and for disadvantaged kids in the area. For all of those reasons, this former Nebraska Husker NCAA qualifier is a Hometown Heroes finalist.
Vote for Your Hometown Heroes Finalist
Since Coach Kolb's started coaching at Pine-Richland High School, the team has seen rapid improvement. One wrestler explained how coach Kolb helped him improve from a wrestler with a mediocre record to one who was recruited to wrestle in college. The team's dual meet record has seen tremendous improvement since Kolb's arrival, and one athlete, Cole Spencer, even climbed to the #4 spot on the PIAA podium in March.
In his day job, Kolb is the Executive Director of Adventures in Training with a Purpose, a nonprofit north of Pittsburgh that uses purposeful physical training to address the physical needs of injured, disabled, or otherwise disabled people. Kolb's experience as a wrestler and coach helps to shape his approach to his nonprofit work. His focus on others has made a big impact on his athletes. One said it like this:
He is a selfless man who always wants the best for others. He constantly is improving and bettering the lives of others and rarely thinks of himself.
His selfless coaching approach shapes many of his activities. He uses his coaching skills to address other needs in his community by hosting workouts for the homeless population of Pittsburgh, running an after-school program for low-income students, and serving as a clinician at wrestling camps for blind students.
If there's an area of need in the community, Coach Kolb seems to be involved in finding a solution. For Kolb, coaching isn't just part of his life, it's how he works to solve all of the problems he encounters.
---
About Hometown Heroes
The Hometown Heroes program was designed to honor coaches who are making substantive and lasting impacts on their communities, and not just on the mat. The finalists were selected based on a nationwide call for nominations, and the final award will be based on a public vote. The top vote-receiving finalist will be awarded $20,000, second place will receive $5,000, and all finalists will receive a minimum of $2,000. Vote to select the winner today!