2020 FloWrestling Hometown Heroes
Jacob Custer: 2020 Hometown Heroes Finalist
Jacob Custer: 2020 Hometown Heroes Finalist
Hometown Hero Jacob Custer started a women's wrestling program in Palm Springs, California that has grown to over 30 women and has produced a state champ.
Sep 8, 2020
by David Bray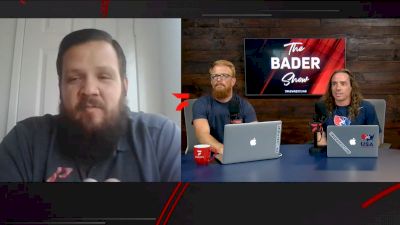 When Jacob Custer recruited freshman Cindy Zepeda to be the first girl on the Palm Springs High School wrestling team, he couldn't have predicted what that would mean for her and for the Palm Springs program. Custer's work with Zepeda helped her become the first California state champion, regardless of sport, in Palm Springs history, and laid the foundation of a girls program with over 40 wrestlers. For those reasons, Jacob Custer is a Hometown Heroes finalist.
Vote for Your Hometown Heroes Finalist
As a new coach at Palm Springs, Coach Custer saw potential that nobody else had noticed. In Cindy Zepeda, he saw that her passion to become a successful mixed martial artist could translate on the mat, and in the hallways of the school, he saw that a women's wrestling team could flourish.
Success didn't come immediately for the Palm Springs program, for Custer, or for Zepeda. It took persistence despite opposition. According to Zepeda, that persistence is part of what makes Custer a great coach:
Coach Custer wouldn't let me leave. He saw something in me and believed in me and told me it would only get better.
Now, Zepeda is a state champion who is finding success at the college level, and Custer's Palm Springs program fields over 40 women per year.
For Custer, building a large and successful women's team was not just a matter of teaching skill, it was about creating a place where young women knew they belonged. That meant, in part, shaping the attitude of people who weren't initially supportive of women's wrestling. Another important step was making sure the women had gear specifically for them instead of leftover uniforms and warmups from the boys' team.
The impressive work of Coach Custer continues to give students at Palm Springs a sense of community and connects them to goals that are bigger than themselves.
Now, Coach Custer is applying his persistence to fight a personal battle. He recently suffered heart failure that doctors suspect resulted from a virus. Now, he's on the road to recovery. Coach Custer stays motivated because he has a lot left to do. He's fighting alongside his wife and 9 month old son with the whole Palm Springs team in his corner.
---
About Hometown Heroes
The Hometown Heroes program was designed to honor coaches who are making substantive and lasting impacts on their communities, and not just on the mat. The finalists were selected based on a nationwide call for nominations, and the final award will be based on a public vote. The top vote-receiving finalist will be awarded $20,000, second place will receive $5,000, and all finalists will receive a minimum of $2,000. Vote to select the winner today!