2020 Who's #1
Iceman Jordan Williams Releases School List
Iceman Jordan Williams Releases School List
The #5 recruit in the class of 2022, Jordan Williams has released his top seven schools.
Sep 1, 2020
by JD Rader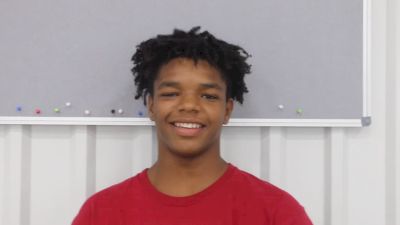 Unlock this video, live events, and more with a subscription!
Get Started
Already a subscriber? Log In
Unlock this article, live events, and more with a subscription!
Get Started
Already a subscriber? Log In
One third of the super three-man group at 138-pounders, Jordan Williams is currently #5 on the Class of 2022 Big Board. With two of the four ahead of him already committed, Williams is one of the biggest recruits still available in the junior class.
Watch Who's Number 1 LIVE on FloWrestling
With two years of high school still to go, the Collinsville, Oklahoma native is already a two-time Fargo champion as well as a Super 32 champion.
Jordan Williams School List (in alphabetical order)
Arizona State

Missouri

North Carolina

Ohio State

Oklahoma

Oklahoma State

Wisconsin
The unpredictability of Williams' college weight makes it a little harder to determine where he would be the best fit. The Iceman is coming up from 126 lbs last season and 113 two seasons ago, and he will still have plenty of extra length on his lanky body to fill out.
An Oklahoma boy, it only makes sense that Williams would be interested in both the Cowboys and the Sooners. While Okie State hasn't picked up a commitment from the 2022 class yet, they are bringing in monster classes both this year and already in 2020. With Kaden Gfeller, Boo Lewallen, and Wyatt Sheet all in their last year or two, the door is open for a new 141-157 pounder. However, Williams will have to compete with a tough room in Dusty Hone, Victor Voinovich, Chance McLane, and possibly Trevor Mastrogiovanni among others to get a starting spot.
While about 30 minutes farther away from his hometown, with Dom Demas at 141 and Mitch Moore at 149 in their junior seasons and Justin Thomas at 157 in his senior season, Williams might fit into the Oklahoma lineup a little better.
Watch Jordan Williams win his second-straight Fargo title below.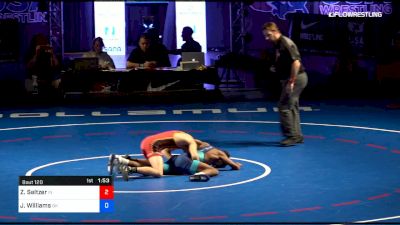 Unlock this video, live events, and more with a subscription!
Get Started
Already a subscriber? Log In
The next closest school on Williams' list would be the Missouri Tigers. Missouri does a notoriously good job of in-state recruiting but has a total of zero wrestlers from border state Oklahoma. A pick up like Williams, who could slide in nicely behind Brock Mauller or Jarrett Jacques, could be a big start into tapping into that market.
Now all the way on the east coast is North Carolina. Coaches Coleman Scott and Tony Ramos have been putting in work on the recruiting trail, and it's paying off as they came in with the #7 recruiting class of 2020. The Tar Heels have set themselves up nicely from 149 on, but if Williams can stay at 141, he could fill a possible hole.
Watch Williams win a Super 32 belt over three-time Cali state champ Maximo Renteria below.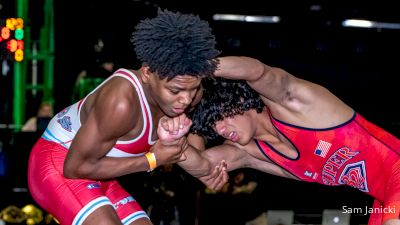 Unlock this video, live events, and more with a subscription!
Get Started
Already a subscriber? Log In
Next up, the Buckeyes of Ohio State. Between Anthony Echemendia, Sammy Sasso, Quinn Kinner, and Carson Kharchla, their upper lower/middleweights are pretty set for the next couple years. However, Tom Ryan and co. are mastermind recruiters and can never be ruled out.
The second Big Ten school on Williams list, Wisconsin, would be quite interesting. The Badgers appeared to fill the departure of Cole Martin by bringing in three expected 149-pounders in last years' class, and Tristan Moran's departure at 141 is expected to be filled by Trey Escobar. Wisconsin currently has four 157s on roster plus two more probable 157s coming in this season, so while there's quite a backlog there, probable starter, Garrett Model, went just 9-15 last season.
Rounding out Williams' list one lone Pac 12 school, Arizona State. Tempe, along with the freestyle focus and background of Zeke Jones, Frank Molinaro, and Mark Perry could be quite appealing to someone with freestyle credentials like Williams. The Sun Devils will also be in need of a new 157 in a couple years when Jacori Teemer graduates.
Now, don't forget to watch Williams in action October 3 live on FloWrestling at Who's #1 as he takes on #3 Jesse Mendez of Indiana with the winner earning a match with #2 Joel Vandervere later in the night. It was originally scheduled to be a four man bracket, but #1 Shayne Van Ness was injured and was forced to withdraw.
---
Keep it locked on FloWrestling throughout the summer and fall as we continue to bring you the best recruiting news in the country such as school lists for the nation's top uncommitted wrestlers and all of the commitment news you need.