WE ARE: Cael's First Decade
Where Does Penn State Wrestling Rank Among Current Sports Dynasties?
Where Does Penn State Wrestling Rank Among Current Sports Dynasties?
Is Penn State currently the best team in college sports? Is Cael the best coach?
Jul 7, 2020
by JD Rader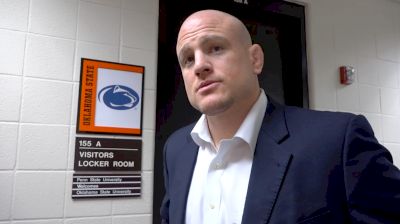 Unlock this article, live events, and more with a subscription!
Get Started
Already a subscriber? Log In
If you're reading this article on FloWreslting.org, you are probably aware of Cael Sanderson and Penn State's dominance over the past decade. We at FloWrestling are doing an entire three-part film on it, after all. It got me thinking about how Cael as a head coach and Penn State's dynasty as a whole stacks up against other NCAA Division I sports.
Considering the wide range of variables: different lengths, differences between sports, length of season, emphasis on individual performance vs team, rule changes, etc. — it's impossible to definitively say which is the top ongoing dynasty.
Episode 3 Premieres Wednesday, July 8, 8:00 PM EST
There are five current NCAA DI dynasties that can at least come close with PSU wrestling's level of dominance over a span greater than one recruiting class. Sorry to historic programs such as Stanford volleyball and women's tennis. The Cardinal programs have each won the past two national championships and very well could be back in the top dynasty discussion, but need to one a couple more titles first.
Before beginning it should be noted that I didn't start these dynasties years when the coach was hired, but rather when the team won their first title. Now let's start with the program you are probably most familiar with, Penn State wrestling.
Penn State Wrestling
Head Coach: Cael Sanderson
Years: 10
National Titles: 8*
Conference Titles: 6
Dual Record: 135-10-1
Notes: As if eight of nine team titles wasn't enough to convince you of Cael's eminence let's take a look at some of the individual honors he's coached:
23 individual national championships
55 All-Americans
5 Hodge Trophies
5 NCAA Championship OWs
4 Gorriaran Awards
Penn State is going on an incredible run that is putting them up there with the best NCAA dynasties of all time. Cael has cemented himself at least the second greatest NCAA wrestling coach of all time. To see how his career stats stack up against Dan Gable's, click HERE.
Penn State isn't going anywhere anytime soon either. Click HERE to find out why.
---
Texas Men's Swimming & Diving
Head Coach: Eddie Reese
Years: 6
National Titles: 4*
Conference Titles: 6
Meet Record: 42-12
Notes: Eddie Reese is up there with the winningest NCAA coaches of all time regardless of sport. Outside of his first year at Texas, 1979, the Longhorns have won 14 national titles, 11 runner-up finishes, seven third-place finishes, and never taken worse than seventh at the national tournament. Seeing as how under Reese Texas has won a national championship in every decade since the '80s, this really could count as a 40-year long dynasty. However, from 2002-2014 they only won one title while Auburn and Cal went on tears.
Now, in 2015 the Longhorns returned to dominance and proceeded to win four-straight national titles. In 2019 Cal was able to dethrone the Longhorns who took second. Reese's team was poised to regain the title in 2020 after going undefeated and winning their 24th-straight Big 12 title, but the event was canceled due to the coronavirus pandemic.
Watch Texas swimmer Tate Jackson set a Big 12 Conference and school record at the 2018 Big 12 Championships below.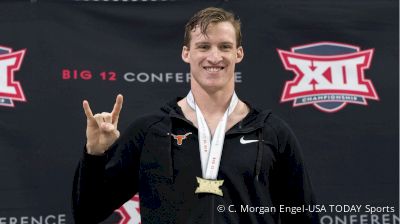 ---
Maryland Women's LaCrosse
Head Coach: Cathy Reese
Years: 10
National Titles: 5
Final Fours: 10
Record: 215-14
Notes: A former Maryland standout herself, Cathy Reese has developed quite the standard at her alma mater as the head coach. From 2010-2019 the Terps have never not made the Final Four, made it to nine of 10 national championship games, and won it all five times. Incredibly impressive for a team sport where one game determines the national champion. Over the same period of time, Reese has produced 51 All-Americans and eight Tewaaraton Awards, lacrosse's version of the Hodge.
Watch Maryland defeat #4 ranked Syracuse in a 2019 game below.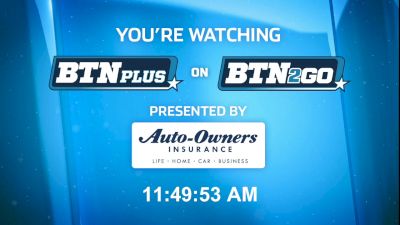 Unlock this video, live events, and more with a subscription!
Get Started
Already a subscriber? Log In
---
UConn Women's Basketball
Head Coach: Geno Auriemma
Years: 26
National Titles: 11*
Final Fours: 22*
Record: 899-61
Notes: It took Geno Auriemma 10 years to win his first national championship after being hired as the head coach. Since then, however, the Huskies have won 10 titles, 22 eight Final Four appearances, and never failed to at least make the Sweet Sixteen.
UConn WBB holds records for the following:
Most consecutive WBB NCAA Championships (4, 2013–2016)
Most consecutive NCAA Final Fours, men's or women's (12, 2008–)
Most consecutive NCAA Elite Eights, men's or women's (14, 2006–)
Most consecutive NCAA WBB tournament wins (28, 2013–2017)
Most consecutive NCAA wins, men's or women's (111, 2014–2017)
Most consecutive NCAA regular-season wins, men's or women's (126, 2014–2019)
Prior to the 2020 Women's Basketball National Tournament getting canceled, UConn was 29-3 and had just won both the ACC regular-season title and tournament title.
---
Alabama Football
Head Coach: Nick Saban
Years: 11
National Titles: 5
Conference Championships: 6
Record: 138-15
Notes: Probably the most famous dynasty on this list to the common sports fan. Whereas it took Auriemma 10 years to win his first title at UConn, it only took Nick Saban two years. And boy has it been a good a decade to be a Tide fan. Since 2008, one year before Saban won his first title at Bama, every single one of his teams has spent all or at least a portion of each season ranked #1. Outside of this past season, the Tide have been in every single College Football Playoff since its conception in 2014. In those games, they are an impressive 6-3. Despite not making the CFP in 2019, Saban and co. still went 11-2 with close losses to national champion LSU and rival Auburn and a dominant win over Michigan in the Citrus Bowl.
Runs like this rarely occur in Div I college football where many schools have top-notch money, facilities, and other resources that go towards the sport. Similar to lacrosse, in a system where one game determines the national champion, it is almost unprecedented to win 50% of the title games across a 10-year span. The Tide even won three-of-four from 2009-2012.
Similar to Cael, Saban has masterfully recruited. From 2011-2017 Alabama had the #1 ranked recruiting class every year. Also similar to Penn State, they aren't showing signs of slowing down anytime soon, bringing in the #2 ranked recruiting class of 2020. Roll Tide y'all.
---
*Regular season stats accounted for, but missed out on opportunity due to Coronavirus Pandemic