WE ARE: Cael's First Decade
Coaching Continuity Separates Penn State
Coaching Continuity Separates Penn State
What separates Penn State from other programs around the country? For one, the continuity of its coaching staff.
Jul 7, 2020
by David Bray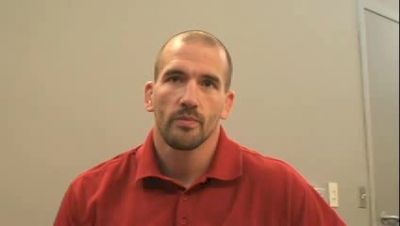 Unlock this article, live events, and more with a subscription!
Get Started
Already a subscriber? Log In
The Penn State coaching staff has discovered a formula for wrestling success that has been unmatched in the last decade, and while that top-secret formula may never see the light of day, one thing that sets Penn State apart is the composition of the coaching staff itself.
Unlike most staffs, the core of Penn State's has been together since the day Cael took over in 2009. This particular brand of longevity signals a commitment to the program that just might be a part of the Nittany Lion success formula.
Episode 3 Premieres Wednesday, July 8, 8:00 PM EST
The Penn State Coaching Model Breaks The Mold
The typical coaching staff of an NCAA wrestling team is made up of a head coach and three people at staggered points on the path to being head coaches themselves.
This regularly means that the associate head coach has good coaching experience and might be a top candidate for imminent coaching openings. The top assistant position is often manned by someone a few years behind the associate head coach, and the volunteer is typically a new coach who can still spend a lot of time on the mat.
While coaching staffs are not all created equal, this is the template. The promise of a staff composed like this is that everyone on staff is connected to a network that could result in a head coaching role. This promise is appealing because running a program is the ultimate dream for a lot of coaches.
Look at how the networks of current head coaches of many of the top teams in the NCAA have helped create opportunities for their assistants. John Smith has sent coaches far and wide to take over programs. Lou Rosselli worked alongside Tom Ryan before getting the job at Oklahoma. Pat Popolizio groomed Frank Beasley before he took over at George Mason. Tony Robie was on Kevin Dresser's staff before Dresser left for Iowa State. The list goes on.
But Cael Sanderson's has maintained a staff that includes his brother Cody, who was a Division I head coach when he started the program at Utah Valley State (now Utah Valley) in 2003, and Casey Cunningham who was the first in line to take over at Central Michigan before joining Cael at Iowa State.
This coaching model is not only atypical but incredibly difficult to pull off. Somehow Cael's incredibly qualified staff has been content to play roles other than the head coaching role for a long time.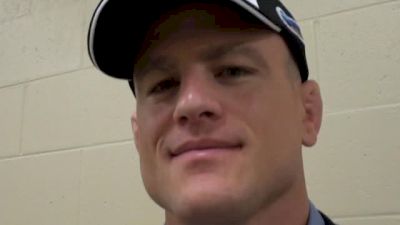 PSU's Incredible Continuity
Of course, eight team titles in nine years help to keep coaches around. Maybe the success keeps Cody and Casey in State College. Maybe Cael has created a vision that's easy to buy into. Maybe that Penn State benefits package is hard to beat. Regardless of how Penn State has created its consistency, the result is a group with a ridiculously long set of shared coaching experiences.
Consider that Cael, Cody, and Casey have a combined 55 years of coaching experience and two-thirds of those have been together at Penn State. That's abnormal enough to suggest that it just might be part of Penn State's secret to success.
Cael has, of course, had a number of assistants beyond Cody and Casey like Troy Letters, Nick Fanthorpe, Frank Molinaro, Jake Varner, etc., but the three consistent members of that staff mean that, during Cael's tenure at Penn State, he hasn't dedicated significant resources to restructuring his coaching staff on a regular basis.
So instead of onboarding new hires or spending high numbers of hours expanding his network, Cael can, in theory, more regularly reflect on his season and innovate alongside a staff that has over a decade's worth of shared experiences.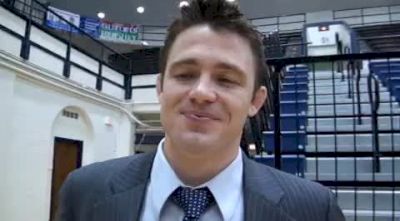 Whether the continuity of Penn State's staff is purposeful or a fortunate coincidence, it is remarkable. Time will tell how long Cael, Cody, and Casey will remain together, but for now, their collaborative efforts should be counted as one of the reasons for Cael's first decade of dominance in State College.