FloWrestling 1: Dake vs Chamizo
Frank Chamizo: International Treasure
Frank Chamizo: International Treasure
Frank Chamizo isn't just one of the best pound for pound wrestlers on the planet — he's also an international treasure.
Jun 30, 2020
by Andrew Spey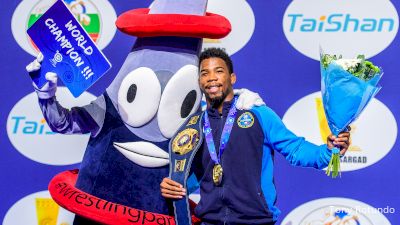 Unlock this video, live events, and more with a subscription!
Get Started
Already a subscriber? Log In
Unlock this article, live events, and more with a subscription!
Get Started
Already a subscriber? Log In
Frank Chamizo isn't just one of the best pound-for-pound wrestlers on the planet — he's also a worldly gentleman of taste and refinement. Some would go as far as to call him an international treasure.
But first, let's make sure we cover all the on-the-mat accomplishments. Then we can dive into what makes Frank the swankiest of all the world champions.
JULY 25

Dake vs Chamizo
Frank's first major medal came all the way back in 2010, when he was a spritely 55kg 18-year-old.
Chamizo defeated future world champ, Hassan Rahimi of Iran, on his way to a bronze medal. Frank was still competing for his home country of Cuba at that point.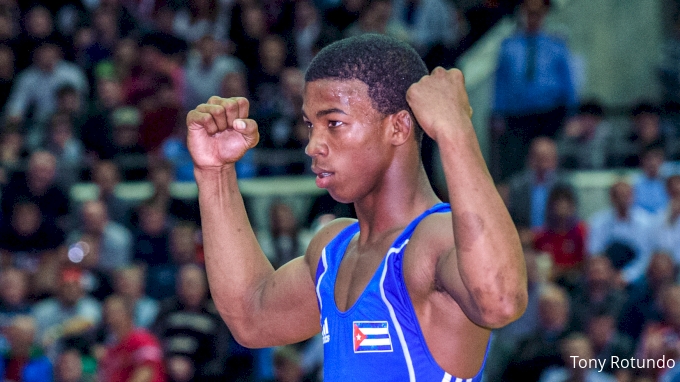 Chamizo failed to place at the 2011 World Championships, then started making his way to Italy, for whom he now competes.
Frank's Italian world championship debut was in 2015 in Las Vegas at 65kg. To the delight of the American crowd, Frank defeated 2012 Olympic gold medalist Togrul Asgaraov of Azerbaijan in the quarterfinals, 2014 world silver medalist Ahmad Mohammadi of Iran in the semifinals, and 2014 Asian gold medalist Ikhtiyor Navruzov in the finals.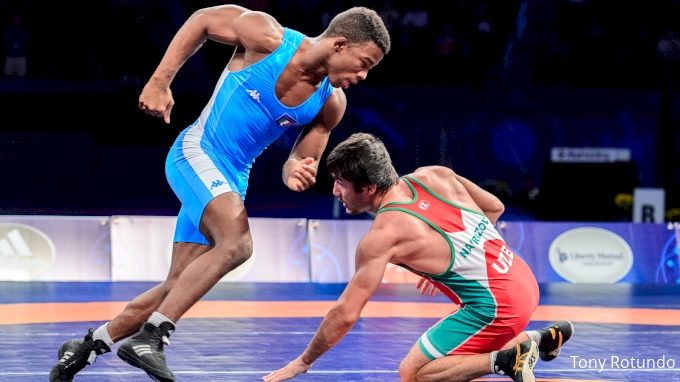 This would be Frank's first world championship title.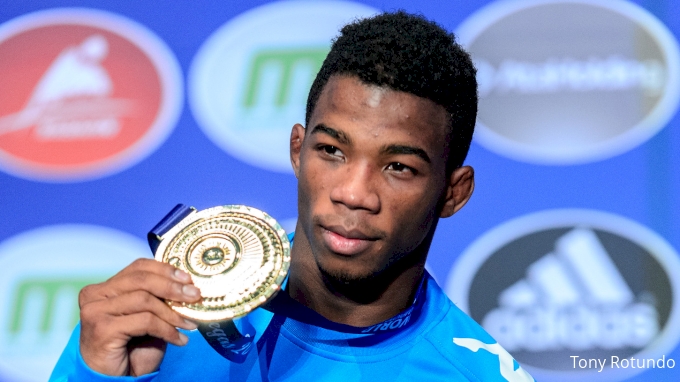 Frank emerged from the Las Vegas tournament a bona fide star, and earned Italy their first medal at a world championship since 1994 and their first gold medal in history.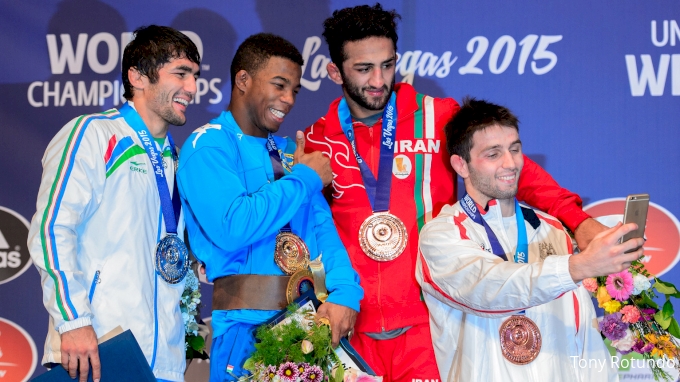 A year later in Rio de Janeiro, Asgarov would have his revenge, stopping Frank in the semifinals. Chamizo would rebound to earn a bronze medal, which would, unfortunately, deny Frank Molinaro his Olympic glory.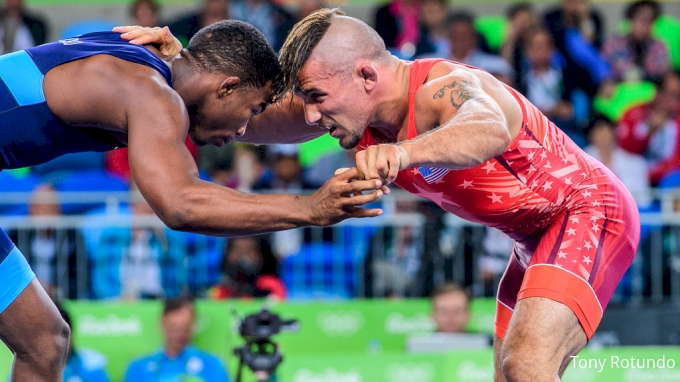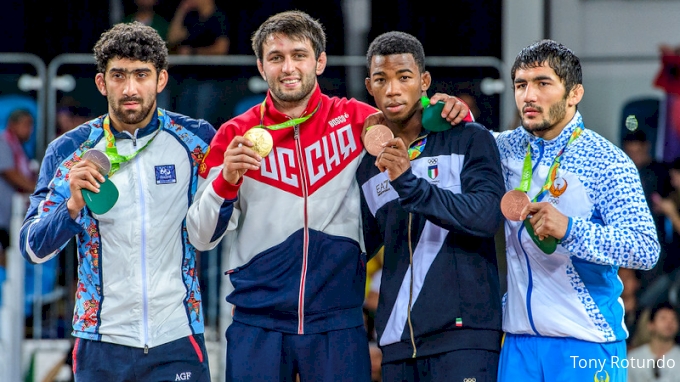 In 2017, Frank moved up a weight class for the first time since he started wrestling for Italy. Chamizo bumped up to 70kg and promptly won his second world gold over American James Green.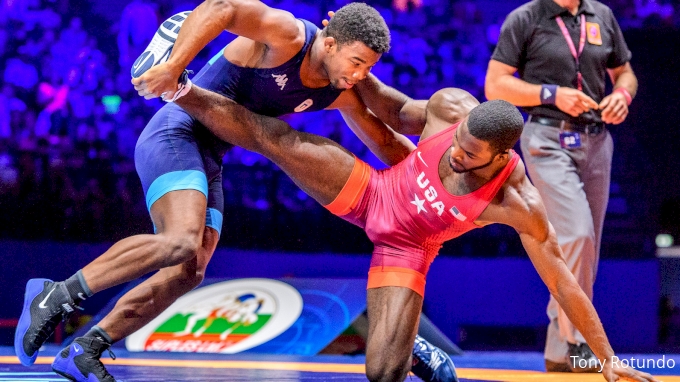 The 2017 worlds were held in Paris, and Chamizo was the toast of yet another town.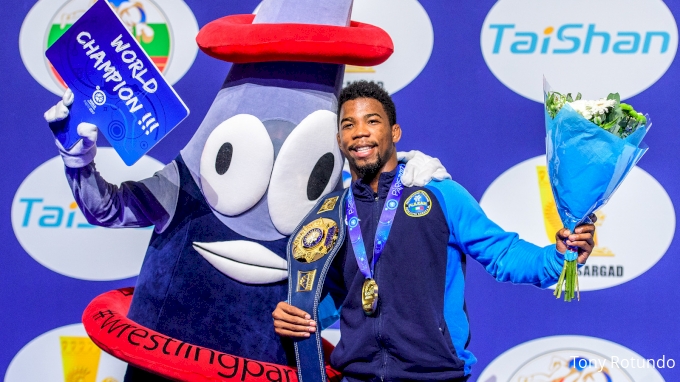 It was a rare miss of the podium in 2018, as Frank finished fifth, losing to Jordan Burroughs, his first American loss at the world or Olympic stage, in the bronze-medal match. Chamizo was also defeated by rising Russian star Zaurbek Sidakov in the semifinals.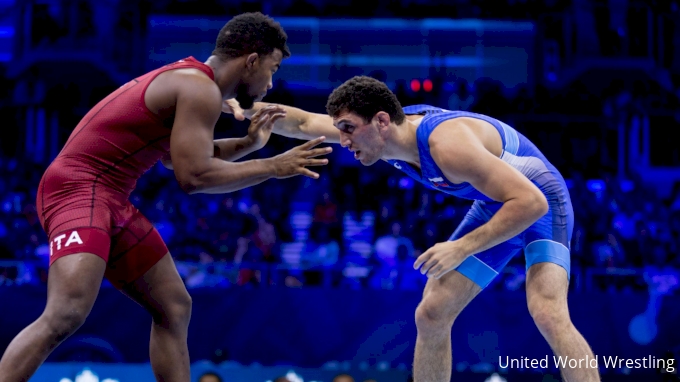 Frank was back on the podium in 2019, earning a silver medal in Nur-Sultan, Kazakhstan. In the finals, Chamizo was felled once again by Sidakov.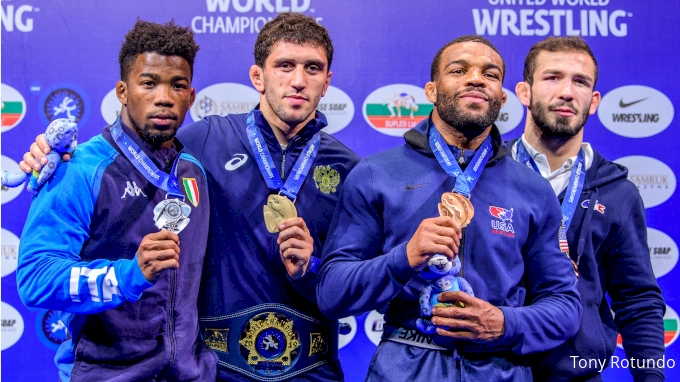 Frank also picked up four European gold medals and a smattering of other major international tournament titles along the way.
Now that we have tallied Frank's incredible credentials, it's time to review his jetset lifestyle which has been some helpfully cataloged on Instagram for us all to enjoy.
Here's Frank, looking dapper in NYC.
Enjoying a refreshing beverage in Rome.
Outside the world's most famous arena.
Frank and a fast car.
Munching on a tasty elote.
Unboxing new kicks.
Literally jet set.
Downtown Havana vistas.
Mountain climbing in Dagestan.
Dancing with the stars and a comically oversized boom box.
Watching the dang Yankees.
Being personally protected.
Shocking a disc jockey.
On the set of Sesame Street?
Driving a golf cart in Jersey City.
Holding a large cube of money.
Having coffee.
Topless pizza party!
Vibing.
We could go on, or you could just follow Frank on Instagram. Regardless, at this point there is no denying Frank's lifestyle is highly enviable. And it all comes from the work he puts into the sport. And that most of all is why Chamizo is widely regarded as an international treasure.