A Beginner's Manual For 2-on-1s
A Beginner's Manual For 2-on-1s
It's a two-on-one, not a Russian Tie. Let's start there.
May 11, 2020
by Michael Malinconico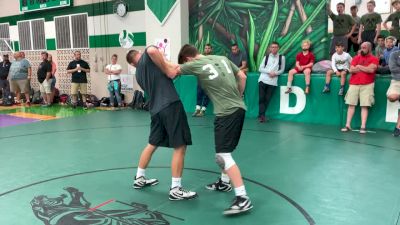 Unlock this article, live events, and more with a subscription!
Get Started
Already a subscriber? Log In
Let me start with a strong declaration: IT'S A TWO-ON-ONE (2-on-1), NOT A RUSSIAN.
When I work camps and clinics I always make sure to make the distinction, joking that we can't start giving the Russians credit for everything. The truth behind the joke is that while the particular tie-up was probably perfected by the Russians in the late-'70s/early-'80s the position has grown in such a way that each area of the world has their own spin on not only executing the technique, but defending it as well. That's the beauty of a 2-on-1: no matter how good you are at the technique offensively or defensively, you can be sure that once someone grabs a 2-on-1… something is going to happen.
Getting To The Tie
Most people get to a 2-on-1 from their opponent's collar tie (as they should). It's a great way to alleviate the pressure of a collar tie and turn into an offensive position for yourself.
Another way to get to a 2-on-1 is to climb up the arm. This is thought of as more of a Greco way of doing things because it's rarer that a guy goes to and stays on a collar tie in Greco. If you want to climb up the arm it's pretty simple: just take your cross-hand and grab their wrist and start climbing their arm like it's a rope.
Keep it Simple
Using a 2-on-1 to create motion is a great way of getting your opponent to come out of position, so don't look past drilling and wrestling with the 2-on-1 and just snapping the wrist to the mat. Check out this video of NCAA champion, Matt Valenti. The way that he goes about setting up the snap is pretty high-level, but the snap itself is as basic and solid a technique as there is.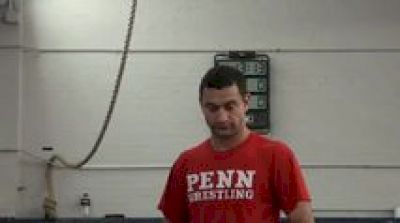 Unlock this video, live events, and more with a subscription!
Get Started
Already a subscriber? Log In
The 'What Ifs' Are Endless
One of my favorite things about using and teaching a 2-on-1 is that the possibilities are just about endless. I've gone off on two-hour-long tangents on 2-on-1 "what ifs" at camps before, i.e., "What if he does this? What if he does that?" Think about your favorite technique from a 2-on-1 and it usually has to do with your opponent's reaction to the 2-on-1. We'll more into detail on these scenarios throughout the week, so DM me your favorite "what if" at @mikemalinconico on Instagram.
Defense Can Be Just As Effective
Depending upon who you are and how you wrestle, defending a 2-on-1 can be as fruitful as using the technique offensively. Check out this 2-on-1 defense by Zach Tanelli. This is just the tip of the iceberg… We're going to get into a ton of options all week.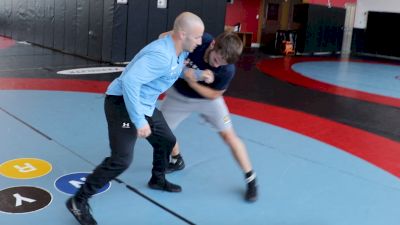 Unlock this video, live events, and more with a subscription!
Get Started
Already a subscriber? Log In