Creating The Best Michigan D1 Lineup Of All Time
Creating The Best Michigan D1 Lineup Of All Time
Michigan's all-time team just might surprise you with how good they are.
Apr 30, 2020
by JD Rader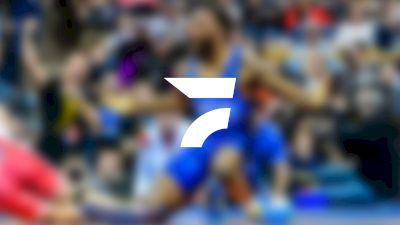 Unlock this article, live events, and more with a subscription!
Get Started
Already a subscriber? Log In
A few weeks ago I asked my Twitter followers how they would put together an all-time great college dual team with the current weights using athletes from their home states. The responses were great and really got me curious. So, I did the research and have now putting together the best possible team for some of the top states, including some formidable back-up teams.
Across the next handful of days/weeks, we will unveil these teams before pitting them against each other in a national duals format type competition.
Previous States: Pennsylvania, California, Oklahoma, Iowa, New Jersey, Ohio, New York
Now, to the mitten state.
125 Starter: Paul Donahoe, 2006-09
Hometown: Davison
College: Nebraska/Edinboro
NCAA Finishes: R12, 1, 3, 2 (125)
After a round of 12 performance as a freshman, Paul Donahoe shocked the wrestling world when he defeated Sam Hazewinkel in the 2007 NCAA finals to win the 125 title as a six seed. That bracket also included Jayson Ness, Troy Nickerson, Angel Escobedo, Obe Blanc, and Charlie Falck. In 2007 Donahoe dropped a 4-3 match to Jayson Ness in the semis before coming back for third. Donahoe then transferred to Edinboro where he went undefeated in the regular season before beating Obe Blanc, BJ Futrell, Rollie Peterkin, and Anthony Robles to make the finals of the NCAA tournament. In the finals, Donahoe lost on a locked hands call in the tiebreakers to Troy Nickerson.
125 Backup: Greg Johnson, 1970-72
Hometown: Lansing
College: Michigan State
NCAA Finishes: 1, 1, 1 (118)
Despite multiple severe injuries, Greg Johnson was able to become the first wrestler in Big Ten history to win three national titles. He finished his college career with a 54-5-2 record and was named the Amateur Wrestling News' 118-pound "Wrestler of the Decade" for the 1970s.
125 Honorable Mention
Zeke Jones - 3X AA and 1990 NCAA finalist for Arizona State
David Morgan - 3X AA and 1998 NCAA finalist for Michigan State
---
133 Starter: Nick Simmons, 2003-07
Hometown: Williamston
College: Michigan State
NCAA Finishes: 7, 4, 4 (125), 3 (133)
Everyone in Michigan knew about Nick Simmons prior to him becoming a Spartan. The Williamston native went 211-0 with 178 pins and 30 tech falls in high school. That success continued in college where The East Lansing Strangler was a four-time All-American with 138 wins and 46 pins. Being the top seed at NCAAs both his junior and senior years, many feel as though he underperformed at the national tournament. However, Simmons still has three Big Ten titles and three Midlands titles to his name.
Watch Nick Simmons pin Jimmy Kennedy in the 2006 Midlands finals.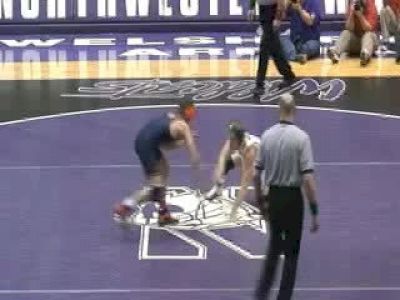 133 Backup: Joe Warren, 1997-2000
Hometown: East Kentwood
College: Michigan
NCAA Finishes: DNQ, NQ (126), R12, 3 (133)
Joe Warren isn't nicknamed "The Baddest Man on the Planet" for no reason. His senior season at Michigan, he was the four seed headed into the national tournament. After dropping his semifinals match to Eric Juergens, Warren bounced back to take third, majoring Todd Beckerman on the backside. After his career at Michigan, he would go on to win a Greco-Roman World title and multiple Bellator MMA titles.
---
141 Starter: Andre Metzger, 1979-82
Hometown: Cedar Springs
College: Oklahoma
NCAA Finishes: 5, 2, 1, 1 (142)
After taking fifth at NCAAs his freshman year, Andre Metzger won a World bronze medal in the 1979 World Championships. At the time, this made him the youngest American to medal in the World Championships at 19 years old. A renowned technician, Metzger went 114-14-2 while at Oklahoma with half of those losses coming his freshman year. After losing to Lee Roy Smith in the finals his sophomore year, Metzger never lost at the NCAA tournament again.
141 Backup: Jim Sinadinos, 1954-56
Hometown: Lansing
College: Michigan State
NCAA Finishes: 3 (130), 3, 1 (137)
In a time when freshmen couldn't wrestle and only the top four wrestlers earned AA status, Jim Sinadinos was a three-time AA. He won the 1956 137 bracket outplacing John Pepe, Joe Gratto, and Ron Day.
141 Honorable Mention
Andy Simmons - 2X AA for Michigan State in the mid 2000s
---
149 Starter: Brent Metcalf, 2008-10
Hometown: Davison
College: Iowa
NCAA Finishes: 1, 2, 1 (149)
Brentcalf baby. Metcalf famously won what has been deemed one of the hardest NCAA weight class of all time when he won the 2008 149-pound title.
The 2008 149 NCAA bracket. One of the deepest NCAA brackets of all-time.
For his efforts that season, Metcalf was awarded the NCAA Outstanding Wrestler and won the Hodge Trophy. During his three eligible years at Iowa, Metcalf went 108-3 with 47 pins, 18 techs, and 20 majors. He went 4-0 against Jordan Burroughs and JB says he's the scariest man he ever wrestled.
College Days Short:

Brent Metcalf was one of the scariest men I ever wrestled. He was mean, tough, and could wrestle forever. I was 0-4 against Brent in college. Years later we became teammates.

For more stories like this

Subscribe to @TheRokfin below!https://t.co/Kg2giIYmZG pic.twitter.com/3xxS1Fix2i

— Jordan Burroughs (@alliseeisgold) August 8, 2019
149 Backup: Josh Churella
Hometown: Northville
College: Michigan
NCAA Finishes: 8, R12 (141), 2, 4 (149)
As a Wolverine wrestler, Josh Churella wrapped up his collegiate career with a 124-21 record. Churella was also a part of the 2008 149 lbs bracket mentioned above. The Northville native took fourth, placing ahead of Darion Caldwell, JP O'Connor, Dustin Schlatter, and Lance Palmer. Churella owns wins over all of those wrestlers plus many other top wrestlers of the time.
149 Honorable Mention
Dick Cook - 1966 NCAA champion for Michigan State
---
157 Starter: Casey Cunningham, 1996-99
Hometown: Middleton
College: Central Michigan
NCAA Finishes: NQ, NQ, 2 (142), 1 (157)
Casey Cunningham capped his Central Michigan career with a 34-1 record and 157-pound national title in a bracket that included Clint Musser, Bryan Snyder, Chris Ayres, and Chad Kraft. His career record was 134-19 (.876 winning percentage) with 15 of those losses coming in his first two years.
157 Backup: Alec Pantaleo, 2015-19
Hometown: Canton
College: Michigan
NCAA Finishes: NQ, 6 (149), 5, 3 (157)
Alec Pantaleo's 94-32 career record can be misleading. He had his ups and downs, but when Pantaleo was on, he was good. Like at the 2019 NCAA Championships when he controversially lost to Hayden Hidlay on a hands to the face call on the front side, but came back to major Steve Bleise, avenge an earlier season loss to Christian Pagdilao, beat Kaleb Young for the third time, and then beat Hidlay 5-3 in regulation to finish in third place.
Most of his losses his senior year came when he was severely sick and/or at 149 pounds. He has wins over Hayden Hidlay, Ryan Deakin, Kaleb Young, Micah Jordan, Tyler Berger, and Jason Tsirtis.
157 Honorable Mention
Bill Courtright - 3X AA and 1946 NCAA champion for Michigan
Carl Dougovito - 3X finalist and 1932 NCAA champion for Michigan
Joe Pantaleo - 1988 and 1989 NCAA finalist for Michigan
---
165 Starter: Mark Churella, 1976-79
Hometown: Farmington
College: Michigan
NCAA Finishes: 3, 1, 1 (150), 1 (167)
Mark Churella put together a career that ranks him as one of the top wrestlers in Michigan's history. He finished as a three-time NCAA champion, twice at 150 pounds and once at 167 pounds, and was named an All-American in each of his four seasons in Ann Arbor. Churella won the 1978 NCAA OW when he beat Dave Schultz 13-10 in the semis before pinning Bruce Kinseth in the finals. At the 1979 NCAA Championships he went 14-8, fall, fall, 8-6, fall. All told, Churella finished with a 132-13 record and 41 falls.
Watch this late 70s video of Mark Churella and his Michigan teammates training.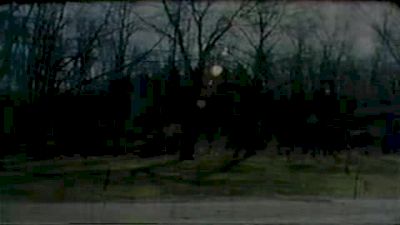 165 Backup: Kevin Jackson, 1983-87
Hometown: Flint
College: Louisiana State/Iowa State
NCAA Finishes: 3, 3 (158), 7, 2 (167)
Kevin Jackson's college credentials aren't quite as spectacular as his international ones, but still impressive nonetheless. As a college wrestler, he attended Louisiana State and earned All-America honors three times before the school dropped the sport. He transferred to Iowa State for his senior year and captained the Cyclones' last NCAA championship team (1987), earning another All-America honor with an NCAA runner-up finish after registering a 30-3-1 record on the year. In the 1987 finals, Jackson lost to Royce Alger.
165 Honorable Mention
Ryan Churella - 3X AA and 2006 NCAA finalist for Michigan
Logan Massa - 2017 3rd place finisher for Michigan
Doug Wyn - 3X AA and 1974 NCAA champion for Western Michigan
---
174 Starter: Jon Reader, 2008-11
Hometown: Davison
College: Iowa State
NCAA Finishes: 7, 4, R12 (165), 1 (174)
Jon Reader capped his Iowa State career with a 39-0 record and a national championship at 174 pounds. 27 of those wins came by bonus point. In the 2011 finals, Reader defeated Stanford's Nick Amuchastegui 10-3. The Gladiator was known for his gas tank and will to win.
Watch Jon Reader beat Mack Lewnes below.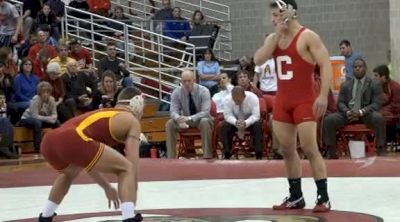 174 Backup: Myles Amine, 2017-
Hometown: Brighton
College: Michigan
NCAA Finishes: 4, 3, 3 (174)
So far at Michigan, Myles Amine is 80-18 with 10 pins, 11 techs, and 21 majors. Amine's only NCAA Championship losses are to Mark Hall and Zahid Valencia. This past summer, Amine made the semi-finals of the World Championships, and he will be an Olympian when they occur in 2021.
174 Honorable Mention
Carl Dougovtio - 3X NCAA finalist and 1932 NCAA champion for Michigan
Ryan Cunningham - 3X AA for Central Michigan in the late 90s
---
184 Starter: Gabe Dean, 2014-17
Hometown: Lowell
College: Cornell
NCAA Finishes: 3, 1, 1, 2 (184)
Gabe Dean career stats: 152-7 with 50 pins, 23 techs, and 28 majors, two-time NCAA champion, four-time All-American, four-time EIWA champion. Not bad, IMO. Despite falling to Bo Nickal 4-3 in the NCAA finals, Dean's senior year was actually his most dominant. He had over an 80% bonus rate including 20 pins. He beat Myles Martin 10-5 at the dual that year as well. However, his most famous win came when he defeated Ed Ruth at the Southern Scuffle his freshman year.
Watch Gabe Dean defeat Ed Ruth below.
184 Backup: Roger Kish, 2005-08
Hometown: Lapeer
College: Minnesota
NCAA Finishes: R12, 2, 3, R12 (184)
Now the head coach of the North Dakota Bison, Roger Kish was once a Minnesota Golden Gopher. As a sophomore, he went 35-7 en route to a Big Ten title and an NCAA runner-up finish. In his junior season, Kish was 37-3 en route to a third-place finish where he lost to Jake Varner in OT. Kish ended his career with a record of 117-27 for the Gophers.
184 Honorable Mention
Max Dean - 2X AA and 2019 NCAA finalist for Cornell
Ben Bennett - 4X AA for Central Michigan from 2010-2013
---
197 Starter: Cam Simaz, 2009-12
Hometown: Allegan
College: Cornell
NCAA Finishes: 8, 3, 3, 1 (197)
Cam Simaz just continually got better throughout college. Here are his season records starting with freshman year: 36-12, 42-6, 36-2, 31-1. His NCAA losses in his sophomore and junior seasons were Jake Varner and Dustin Kilgore. He defeated Chris Honeycutt for the title his senior year.
Watch Cam Simaz out scramble Dustin Kilgore below.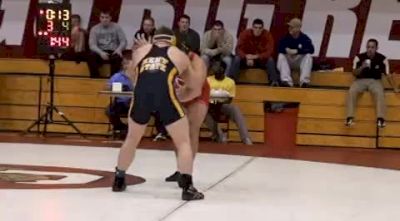 197 Backup: Wynn Michalak, 2005-08
Hometown: Caro
College: Central Michigan
NCAA Finishes: 6, 8, R12, 2 (197)
Wynn Michalak was a four-time MAC champion, a three-time MAC Wrestler of the Year, and was the 2005 MAC Freshman Wrestler of the Year. On the national level, he was a three-time All-American including a runner-up finish in 2008 where he lost to Phil Davis in the finals but placed ahead of Josh Glenn, Max Askren, Craig Brester, and Hudson Taylor.
197 Honorable Mention
Dan Severn - 2X AA and 1980 NCAA finalist for Arizona State
Dave Dean - 2X AA and 1987 NCAA finalist for Minnesota
Jack Barden - 1963 NCAA champion for Michigan
---
285 Starter: Adam Coon, 2014-18
Hometown: Fowlerville
College: Michigan
NCAA Finishes: R12, 2, 3, 2 (285)
If he didn't happen to overlap with two of the greatest heavyweights of all-time, Nick Gwiazdowski and Kyle Snyder, Adam Coon is a three-time NCAA champion. Those two are the only two who beat him at the NCAA tournament his final three years, and he only lost by a combined three points. Every match was a one-point match. However, Coon does hold one win over both Gwiz and Snyder. Even with multiple losses to both Gwiz and Snyder, Coon went 116-15. He came in as a true freshman and went 32-5. At heavyweight, that's extremely impressive.
Watch Adam Coon takeout Nick Gwiazdowski at the 2013 CKLV below.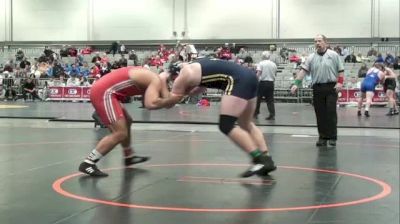 285 Backup: Dave Porter, 1966-68
Hometown: Lansing
College: Michigan
NCAA Finishes: 1, 3, 1 (UNL)
From Michigan Athletics' website, Among the most decorated wrestlers in Michigan program history, Porter was a two-time NCAA heavyweight champion (1966, '68) and three-time NCAA All-American, placing third as a junior. He captured his first title in dominant fashion, using three takedowns and two near falls to defeat Minnesota State-Moorhead's Bob Billberg, 15-4. Porter posted a sterling 51-3 career record, including a perfect 17-0 mark as a sophomore, and registered 37 career falls.
285 Honorable Mention
Jarod Trice - 3X AA for Central Michigan in the early 2010s
*If only the heavyweight division was still unlimited. Team Michigan could toss in Chris Taylor and Jimmy Jackson and dominate everybody. Taylor reportedly weighed 440 pounds while Jackson reportedly weighed 370 lbs. Taylor never lost an NCAA match and Jackson won three titles.*
---
There you have it, the greatest Michigan D1 lineup of all-time.
| | | | | |
| --- | --- | --- | --- | --- |
| Weight | Name | Years Active | Hometown | College |
| 125 | Paul Donahoe | 2006-09 | Davison | Nebraska/Edinboro |
| 133 | Nick Simmons | 2003-07 | Williamston | Michigan State |
| 141 | Andre Metzger | 1979-82 | Cedar Springs | Oklahoma |
| 149 | Brent Metcalf | 2008-10 | Davison | Iowa |
| 157 | Casey Cunningham | 1996-99 | Middleton | Central Michigan |
| 165 | Mark Churella | 1976-79 | Farmington | Michigan |
| 174 | Jon Reader | 2008-11 | Davison | Iowa State |
| 184 | Gabe Dean | 2014-17 | Lowell | Cornell |
| 197 | Cam Simaz | 2009-12 | Allegan | Cornell |
| 285 | Adam Coon | 2014-18 | Fowlerville | Michigan |