A Busload Of Buckeyes Heading To Fort Worth For Senior Nationals
A Busload Of Buckeyes Heading To Fort Worth For Senior Nationals
The 2019 Senior Nationals in Fort Worth, Texas, is full of former and current Ohio State Buckeyes.
Dec 18, 2019
by Andy Vance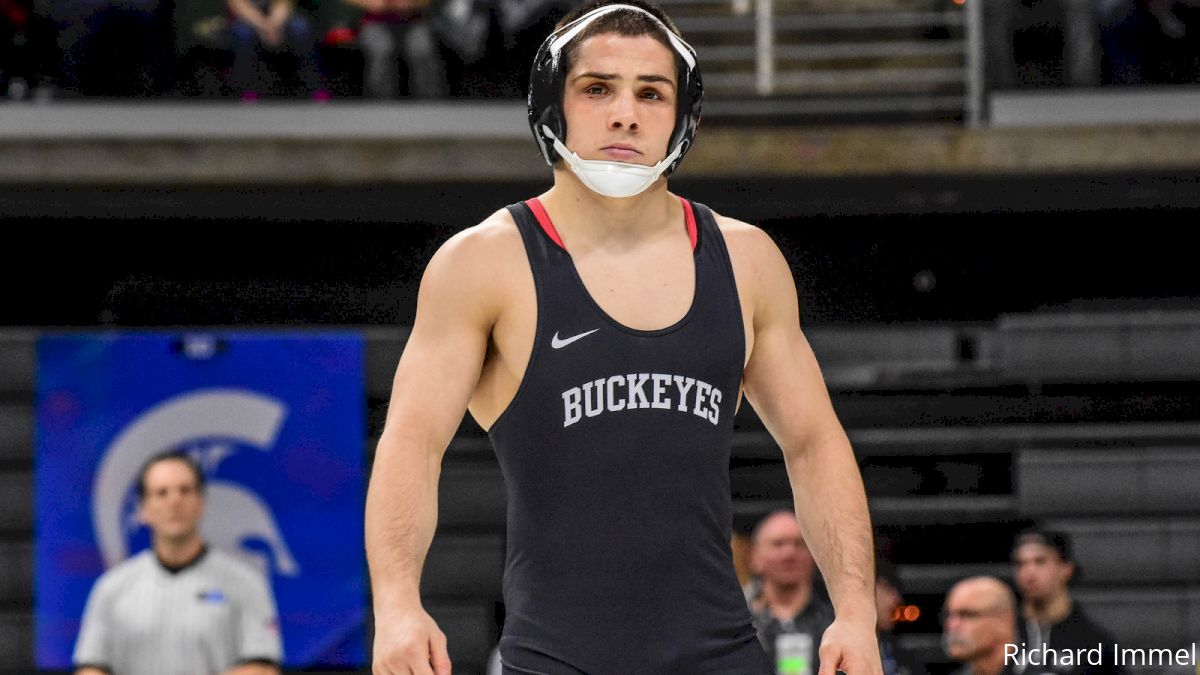 Unlock this article, live events, and more with a subscription!
Get Started
Already a subscriber? Log In
Ohio State's wrestling program staked its claim as one of the premier destinations for young wrestlers with elite aspirations on the freestyle stage over the past decade. Since 2012, wrestlers affiliated with the Ohio Regional Training Center filled 16 world team spots, and nine current Buckeyes and alumni will start their quest for a world team berth at this weekend's Senior Nationals in Fort Worth, Texas.
Six of those nine will wrestle freestyle, and of those five earned pre-seeds:
57 kg: No. 2 Nathan Tomasello
65 kg: No. 6 Joey McKenna
86 kg: No. 4 Nick Heflin
86 kg: No. 5 Myles Martin
97 kg: No. 4 Kollin Moore
2018 Fargo champ Carson Kharchla is also entered at 74kg, while Brady and Dylan Koontz will wrestle Greco-Roman at 60 kg along with Fritz Schierl at 77 kg.
Tomasello earned the highest pre-seed of the group, but he faces one of the deepest classes with multiple NCAA champs and age-level team members and medalists up and down the bracket. The four-time All American is pound-for-pound one of the toughest entrants in the field and looked sharp in a run to the finals at the Bill Farrell last month.
NaTo has battled injuries since wrestling his senior season at Ohio State more or less without an ACL. Wrestling healthy, he is without question one of the toughest outs in the field, and a high seed gives him a manageable path to a spot in the Olympic trials.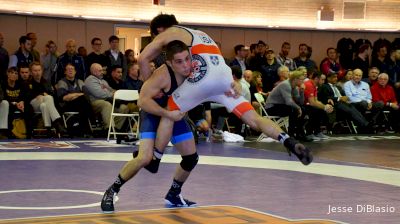 Unlock this video, live events, and more with a subscription!
Get Started
Already a subscriber? Log In
Buckeye fans are no doubt eager to see the fan-favorite wrestling again at full strength. Even better, the prospect of renewing a rivalry between NaTo vs Spencer Lee on the freestyle stage is enticing to say the least, as Lee makes his senior-level debut in Fort Worth:
Tomasello was one of two Buckeyes to make the finals at the Bill Farrell, as Myles Martin also finished second at 86 kg in New York. The former U23 World Team member and 2017 University Nationals champ is hungry for the type of success at the senior level that he enjoyed while wrestling in a Buckeye singlet. He'll also have to get past elder statesman Nick Heflin en route to a potential Farrell finals rematch with Alex Dieringer, a 7-2 decision the Cowboy won with a late burst of offense.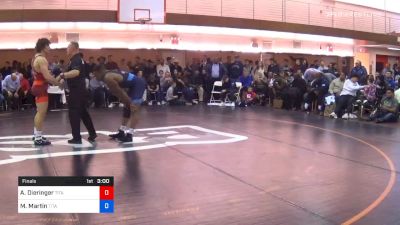 Unlock this video, live events, and more with a subscription!
Get Started
Already a subscriber? Log In
Keeping the trend of rematches and renewed rivalries alive, former Buckeye Joey McKenna has his sights set on making another run at a world team at 65 kg. The top seed in the field is Cornell's Yianni Diakomihalis, a wrestler McKenna knows well by this point. With names like Jordan Oliver, Jaydin Eierman, and Bryce Meredith among the preseeds, however, McKenna has his work cut out for him if he wants a rematch with Yianni and a spot in the Trials.
Ohio State's senior captain Kollin Moore is the one current collegian among the Buckeye senior national pre-seeds. Moore is a former Junior World bronze medalist and U23 World silver medalist, and came a takedown short against Hayden Zillmer — the No. 2 seed in Fort Worth — in the semifinal round of the 2019 World Team Trials Challenge Tournament back in May.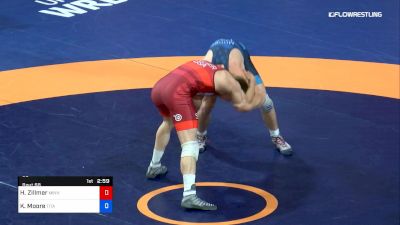 Unlock this video, live events, and more with a subscription!
Get Started
Already a subscriber? Log In
Moore rolled with three-time world/Olympic medalist Kyle Snyder for years, so he's used to squaring off against the best in the business. He'll need to draw on that experience with veterans like Kyven Gadson and Ty Walz in the field, but he's shown that he has what it takes to perform in the world's toughest tournaments. It wouldn't be a surprise to see him earn a spot at the Trials.
Perhaps the most intriguing entrant in the field is redshirt Carson Kharchla at 74 kg. Unseeded because he has relatively little freestyle tournament experience, the son of former Soviet team member and former Ohio State assistant coach Miron Kharchilava certainly has the pedigree to become one of the greats. How he looks against a field of veteran senior-level wrestlers is a storyline worth watching.
---
Andy Vance is a Columbus-based journalist who covers the Ohio State University wrestling program for Eleven Warriors, the largest independent sports site on the internet for Ohio State news, analysis, and community. He is co-host of the site's Eleven Dubcast podcast. Follow him on Twitter @AndyVance