Unlock this article, live events, and more with a subscription!
Get Started
Already a subscriber? Log In
We're now less than 24 hours until the first whistles blow inside the Las Vegas Convention Center, and now that pre-seeds have been released, we can really dive into the potential matchups. Here's the top-five we hope go down.
Watch 2019 Cliff Keen Las Vegas LIVE on Flo
December 6-7 | 12:00 PM Eastern
1. David Carr vs Hayden Hidlay
After a solid redshirt season and a Junior World gold medal in the offseason, David Carr had extremely high expectations coming into this year. And at this point in the season, he has met every single one. Carr proved he can go with the best in the country when he beat then #2/now #3 Kaleb Young, but Hidlay has proven himself as the #1 at the weight by being consistently good for the past two years.
Will Hidlay's experience and savvy be too much for Carr? How will Carr be able to take Hidlay down? Will Hidlay be able to use his underhook to set up his attacks?
This matchup is so juicy, Mike Mal had to step away from vacation just to break it down!
Now, this match is far from a done deal. The 157 bracket is loaded, and could end up a number of ways.
---
2. Luke Pletcher vs Dom Demas
I'm aware Pletcher and Demas have already wrestled this season with Pletcher coming out on top in the tiebreakers 3-2, but hear me out. That match was one of the most exciting matches without a takedown you will ever see. It featured a constant motion, a Pletcher big finish high crotch that I'm still not sure how Demas escaped, Dom Demas duck and inside trip attempts, and a tough ride-out.
Could this be another one point match without a takedown? Sure. While that wouldn't be the worst thing in the world, Dom Demas could also go duck, inside trip, headlock and pin Pletcher.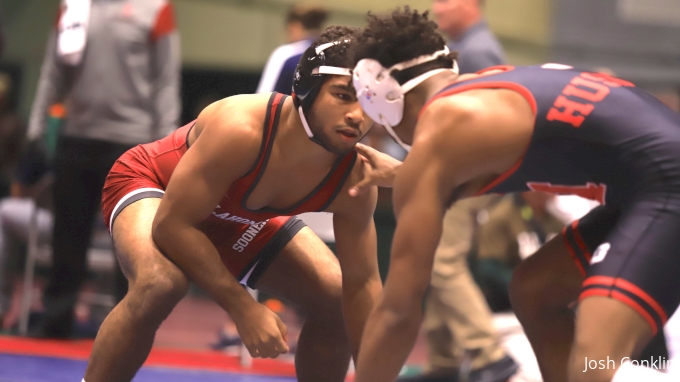 Unlock this video, live events, and more with a subscription!
Get Started
Already a subscriber? Log In
---
3. Taylor Lujan vs Trent Hidlay
I got a fever, and the only prescription is more Hidlay. With Lujan receiving the #2 pre-seed and Hidlay the #3, this has the potential to be the most interesting semifinal match with the winner likely getting a chance at P4P king Zahid Valencia.
Similar to Carr, Hidlay has passed his early-season tests as a freshman and is currently ranked #2 in the country. However, Lujan is coming off of a major decision win over Taylor Venz and is looking as good as he ever has. Neither one of these guys is afraid to get after it and put points on the board. It will be interesting to see how effective Hidlay's underhooks will be or if they'll play right into Lujan's big move style.
---
4. David Carr vs Ryan Deakin
Oh, snap! I got another fever, and this time, the only prescription is more David Carr. Remember when I said Carr vs Hidlay was far from a done deal? That's right — to even get to Hidlay, Carr is going to have to go through All-American, Junior World silver medalist, and Final X runner-up Ryan Deakin.
Ryan Deakin bonus-pointed his way through last year's CKLV. Then remember when he beat Alec Pantaleo (AKA the guy who beat Hayden Hidlay on the backside of last year's NCAAs) in their dual. And then did it again in freestyle at the U.S. Open?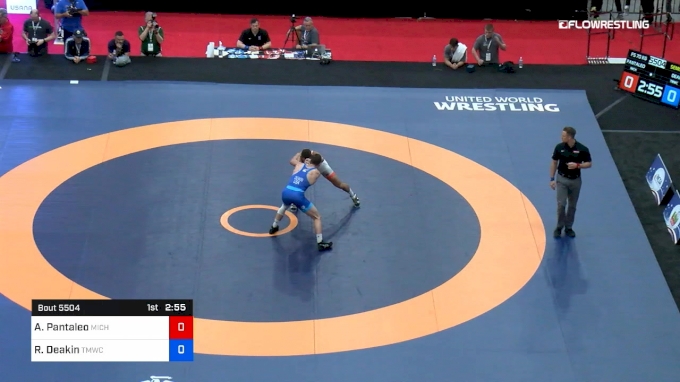 Unlock this video, live events, and more with a subscription!
Get Started
Already a subscriber? Log In
Yeah, Deakin is really good and this match is going to be awesome.
---
5. Mason Parris vs Tate Orndorff
Mason Parris has shown consistent improvement in his year and a half at Michigan and is looking great. He's looking so great, actually, that he earned himself the #1 pre-seed over Orndorff, who is also having a great first half of the season. In fact, Orndorff is actually ranked two spots above Parris at #4.
Now, like all the previously mentioned matches, both of these guys have to pick up some wins for this match to even go down. Parris will meet rival Chase Singletary of Ohio State in the finals, who he has split with, and Orndorff will have to beat Tanner Hall once again this season in the semifinals. It wasn't easy the first, however.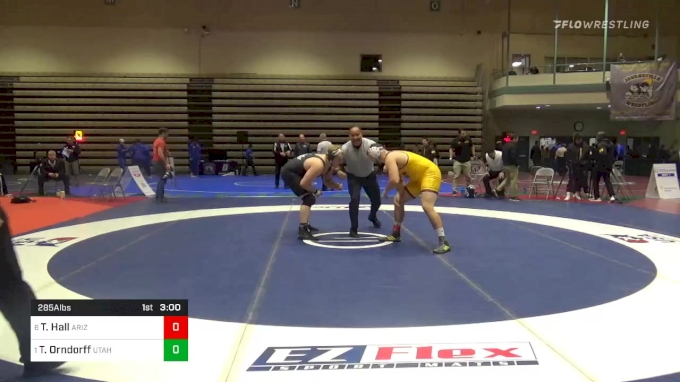 Unlock this video, live events, and more with a subscription!
Get Started
Already a subscriber? Log In
Can Orndorff use his Greco background and more traditional heavyweight style to slow down and stop Parris?
---
Honorable mentions
It was hard to completely boil this list down to just five matches, so here's five more I hope go down/can't wait for this weekend.
Tariq Wilson vs Chad Red
Taylor Lujan vs Ben Darmstadt
Jarrett Degan vs Sammy Sasso
Dom Demas vs Mitch McKee
Chas Tucker vs Montorie Bridges