2019 WNO
The Ten Craziest Moments In Who's #1 History
The Ten Craziest Moments In Who's #1 History
A rundown of the 10 most insane things that happened in the history of Who's #1.
Oct 2, 2019
by John Foster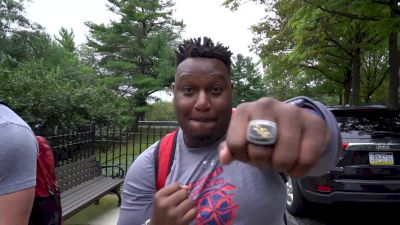 Holding an event like Who's #1 virtually guarantees that you will witness incredible displays of skill and athleticism. Battle plans and strategic maneuvers laid out by the brightest minds in the sport clash with pure instinct and desire. Egos are inflated and diminished, as only one winner can walk away on this given night. It all conspires for greatness. It also brings about some just plain crazy moments.
Sat. Oct. 5 | 6 PM Eastern
This is a rundown of the craziest of the crazy.
We will start with an honorary No. 11 as we are at Caver-Hawkeye this year in Iowa City, Iowa. We will certainly shed a tear as we depart The Snake Pit, but it definitely qualifies as crazy that our event has grown in stature and significance to the extent that it can take over such hallowed ground. Enough about us, though, let's dig in and feast on some wild moments from the past.
10) Hoagie King
Following a tense and grueling match with Julian Ramirez, Trent Hidlay not only started the overtime with a quick pin, but he then caught something tossed to him from the crowd. Battered, bloody, and bruised, Hidlay unwrapped the object to reveal a hoagie sandwich and enjoyed a big bite. Ever since, this is how I have celebrated all of the major accomplishments in my life.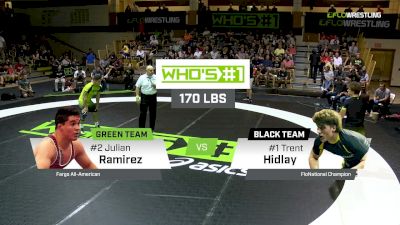 Unlock this video, live events, and more with a subscription!
Get Started
Already a subscriber? Log In
---
9) Seth Gross Injury Time Machine
In what would become a hallmark of the event, we couldn't decide on just two participants, so the inaugural kickoff featured four kids battling for the honor of king of the mountain at 132. Fredy Stroker planted his flag at the peak, but not before Zac Hall lost a tooth against Michael Kemerer. Hall collected his gleaming chiclet and promptly handed it to Jordan Oliver who was patrolling his corner, and then got back to business. Amazingly, none of that was as impactful as the result of the first takedown of the mini bracket.
On the other half of the four-man group, Seth Gross picked up an injury on the initial exchange with Stroker. Appearing hobbled throughout the remainder of the match, it seemed as if he couldn't quite figure out where the pain was coming from. Clearly it limited his effectiveness, but he powered through. Quietly whisked off to the hospital afterward, it was diagnosed as a back injury. Gross recovered and became absolutely dominant in college, bringing South Dakota State their first-ever D1 title in 2018. Then, the same injury flared up and stole away his entire senior year, changing the NCAA landscape immensely. With his current recovery, and subsequent transfer to Wisconsin, he will once again turn that landscape upside down this coming season, all linked back to a match at WNO.
---
8) Brewer Bulldozes
After a massive build-up, the freestyle battle between Tony Ramos and Cody Brewer ended up being a showcase for Brewer's offense. Ramos was barely there as he racked up 12 points before they mercifully ended it. Brewer was a man on a mission. Few might have given him odds of winning here, but a pumped-up Brewer blasted through Ramos' vaunted defense and howled defiantly afterward.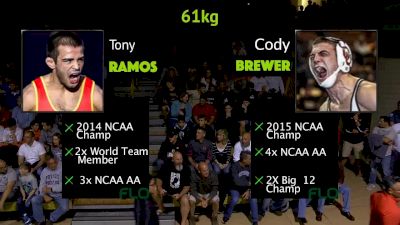 Unlock this video, live events, and more with a subscription!
Get Started
Already a subscriber? Log In
---
7) Sammy Colbray Could Do It All Over Again
Bringing elite talent together to fight for the top spot in the rankings means that you have a card filled top to bottom with some of the most driven and fierce wrestlers in the country. The pressure to win is immense, as this is often the only opportunity for some of these kids to potentially see who is really and truly better. No one goes into this wanting to lose, and while half of these kids will walk away on the wrong end of the results, some handle it better than others.
No one ever questioned Sammy Colbray's talent, but there were a few concerns about his gas tank. Colbray didn't share those concerns as he was fully prepared to wrestle two more matches back-to-back at Who's #1 in 2015. It was crazy enough that Nick Reenan jumped up two weight classes for the bout to kick off his season, and even crazier that he perfectly pancaked the much bigger Colbray not once, but twice, on his way to victory. Neither of those is the crazy part.
After the loss, Colbray wasn't having any of it. He put very real effort into trying to find a way for them to wrestle once again and go best two out of three, right there, right then. You have to admire the competitive spirit, if not the brass set it takes to seriously ask the organizers for a "re-do".
---
6) Quiet Please
Jordan Wood owns the heavyweight scene in Pennsylvania and was in front of what would soon be his home crowd as a Lehigh commit. He had gotten a serious dose of Gable's power and speed in Akron and felt like he had made the adjustments needed to get a victory in front of a rapturous pro-Wood crowd. As Jordan went up 3-0 with a huge takedown, the place was going delirious. Gable got a big reversal followed by a takedown later to win 5-4, setting the tone for how their matches have continued post-high school. The crazy part is how he went full heel afterward in shushing the crowd and demanding that they rain down boos on him.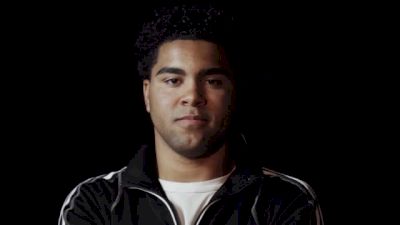 Unlock this video, live events, and more with a subscription!
Get Started
Already a subscriber? Log In
---
5) Seeing Red
For the past six months it has been hard to avoid the buzz regarding Yianni Diakomihalis being the potential savior of wrestling in the U.S. Certainly Yianni is one of the brightest stars in the sport today, but at Who's #1 in 2015 he didn't even make the final. Continuing the tradition of the mini bracket of death, WNO saw fit to pit Yianni D, Luke Pletcher, Taylor LaMont, and Chad Red in the early matches and let these Tasmanian devils sort out the main event amongst themselves.
Pletcher beat Yianni 6-5 with a brilliant counter straight into a wild finish to punch his ticket to the last match of the evening. Red controlled LaMont 5-2 as he eyed a meeting with Luke, after the two had split their previous tilts. You should watch all three of the matches, but certainly enjoy the wild and crazy final where you will see these two put one another in more dangerous positions in one bout than you typically see in an entire tournament, with Red finally emerging victorious: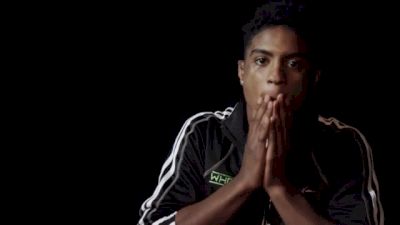 ---
4) The Full McHenry Experience
At a dual here in Maryland not long ago, I was quizzing a scout about some lightweight matchups. They just turned to me dismissively; "If it ain't Kurt, it ain't wrestling." No one had managed to electrify and divide the wrestling community quite like Kurt McHenry. Everything that makes McHenry worth watching has been on vivid display during his Who's #1 appearances, not to mention everything that keeps him as prime water cooler chatter afterward.
Confident and talented in equal measures, McHenry employs a last gasp lunge to snatch victory from Malik Heinselman with seven seconds remaining. Does he get a little bit of running start? Kurt is too busy spraying phantom dollar bills to the crowd to worry about such matters: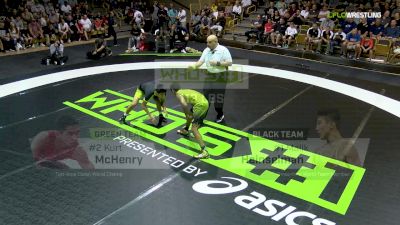 Unlock this video, live events, and more with a subscription!
Get Started
Already a subscriber? Log In
The next year would find McHenry back in The Snake Pit, but this time trying his hand at 120 to tangle with Eric Barnett. The complete inability to score, or look comfortable at the weight, triggered a thousand questions about how the two-time Cadet World champion will fare at the collegiate level, none of which have been answered as of yet.
---
3) Zahid Packs On 50
Zahid Valencia had grown like a maniac and leapfrogged weight classes, seemingly going from 132 to 182 in the blink of an eye. A full-on 50-pound jump from the prior season, Zahid stood across from a super aggressive and powerful Myles Martin. We now know that Zahid is more than comfortable at the weight, but at the time it was a mystery as to how he would look, much less perform.
After a tight three periods, overtime put a direct spotlight on the scrambling abilities of both combatants. It looked a lot like Myles scored on a merkle (many would argue that he did) but no points went up on the board. Not long after Zahid came out of a scramble cradling an exhausted Myles and the match was over, but the analysis of that merkle would continue for quite some time.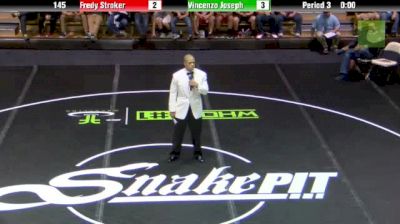 Unlock this video, live events, and more with a subscription!
Get Started
Already a subscriber? Log In
---
2) Mark Hall More Than Arrives
Mark Hall was a middle school phenom and has become such a massive star at Penn State that it can be difficult getting yourself in the mindset that there was a time not so long ago when he came into Who's #1 as an underdog. Anthony Valencia was the pound-for-pound #1, had beaten IMAR three times, and had beaten Hall earlier at Freakshow. This was for all the marbles. Top dog at 170 and top dog pound-for-pound and more or less the undisputed king of high school wrestling – forever and ever. All the belts and trophies and crowns combined.
The crowd steeled itself for a tight back and forth affair. Instead, Hall just brutalized Anthony from pillar to post. These were the longest three periods of wrestling in Valencia's life. You will be hard-pressed to find a more comprehensive victory in a match between such luminaries.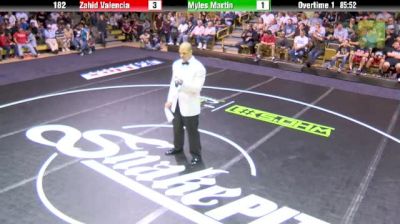 Unlock this video, live events, and more with a subscription!
Get Started
Already a subscriber? Log In
---
1) Nick Suriano And Daton Fix Wrestle For Over 32 Minutes
THIS. All day and all night (literally) THIS! When the decision was made for unlimited overtime, no one could have foreseen an epic battle quite like this. Fully cementing what has become an entertaining and intense rivalry, Nick Suriano and Daton Fix left it all on the mat, right down to Suriano ripping off his shirt at the end. The extra period wasn't filled with stalling and sucking air, but rather an uptick in offense and tension as the entire arena was on edge with every jaw-dropping exchange. Time and time again you were left shaking your head as one of these two wonderkids had fought their way out of imminent danger. They might as well have been brawling on a catwalk over a pool full of great whites as they magically survived seemingly impossible positions. Every last second is worth watching: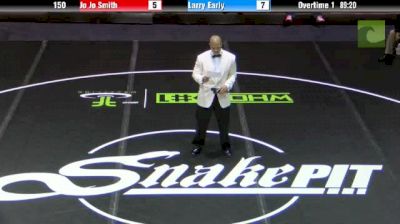 Unlock this video, live events, and more with a subscription!
Get Started
Already a subscriber? Log In