2020 Redshirt Report: 174 Pounds
2020 Redshirt Report: 174 Pounds
Our list of wrestling coming off redshirt or returning after missing most of last who we think will make an impact on the 2019-20 NCAA wrestling season.
Aug 5, 2019
by Andrew Spey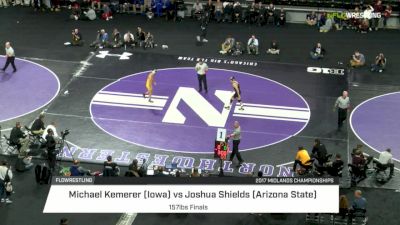 Unlock this article, live events, and more with a subscription!
Get Started
Already a subscriber? Log In
We prepare for another NCAA season by taking a look at wrestlers who didn't participate in the last NCAA season due to deferring eligibility, injuries, or something else, and who are planning on being big money in their team's varsity lineup.
They're stepping up to the big stage, sometimes pushing people around, sometimes pulling out the rug. The thrill of competing in the NCAA is all about the power and the glory, it's a war in paradise; to be part of a Cinderella story on a tumble of the dice.
Here' who we think is coming off redshirt who will make an impact on the 2019-20 NCAA wrestling season.
2020 Redshirt Reports: 125 | 133 | 141 | 149 | 157 | 165
Michael Kemerer, Iowa, Junior
One of the many stories emanating from Iowa City in the preseason of 2018 was that two-time All-American Michael Kemerer was going to leapfrog his teammate Alex Marinelli in the lineup and bulk all the way up to 174. We never got to see that plan in action, however, as injuries kept Kemerer sidelined for the whole season.
Injuries dogged Kemerer for much of the 2017-18 as ell, forcing him to default out of both the Big Ten and NCAA Championships. But when Kemerer was on the mat he put together an impressive hit list, with well over a dozens wins versus All-Americans.
If Iowa contends for a team title in March, you can bet that a healthy Michael Kemerer is a big reason why.
Watch Kemerer defeat former NCAA runnerup Joey Lavallee of Missouri in the bloodround of the 2018 NCAA Championship: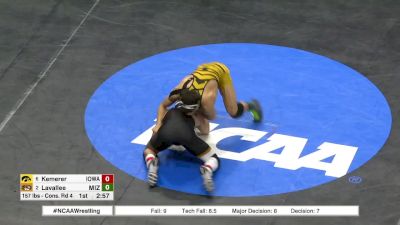 Unlock this video, live events, and more with a subscription!
Get Started
Already a subscriber? Log In
Anthony Valencia, Arizona State, Junior
Valencia arrived in Tempe as one of the most hyped recruits of his class. So far that hype hasn't panned out, as Anthony has yet to ascend the All-American podium. Injuries have undoubtedly played a part of that story, as Valencia only wrestled three matches at the Midlands Championships before withdrawing, his only matches of the season.
Valencia looked to be in fine form for freestyle season, beating several All-Americans on his way to a third-place finish at the 2019 U.S. Open. A healthy Anthony Valencia, potentially up at 174, and his brother Zahid potentially up at 184, and Josh Shields back at 165, would make for a very formidable Sun Devil lineup next season.
Watch Valencia pin two-time national qualifier Demetrius Romero of Utah Valley at the 2017 Cliff Keen Las Vegas Invitational: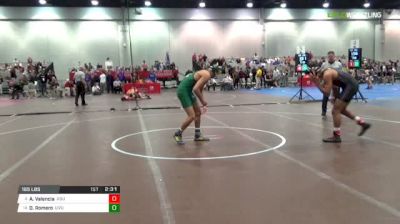 Unlock this video, live events, and more with a subscription!
Get Started
Already a subscriber? Log In
Travis Wittlake, Oklahoma State, Freshman
The graduation of All-American Jacobe Smith presented the Cowboys with a need at 174, which Oregon native Travis Wittlake is expected to step in and fill. Wittlake had a decent redshirt campaign, but John Smith and the rest of the Oklahoma State staff know a thing or two about molding hammers, and Wittlake has plenty of potential for All-American shaping.
Watch Wittlake against national qualifier Seldon Wright of Old Dominion at the 2018 Reno Tournament of Champions: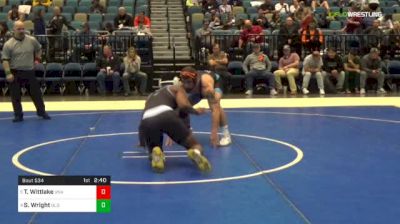 Unlock this video, live events, and more with a subscription!
Get Started
Already a subscriber? Log In
Nelson Brands, Iowa, Freshman
Having a title-contending lineup, as the Hawkeyes figure to trot out this fall, can sometimes mean there is a stud or two left on the bench. It famously happened at Iowa in 2014, when Thomas Gilman was forced to sit out the postseason as a pair of NCAA champions in Cory Clark and Tony Ramos blocked his path at 125 & 133 respectively.
With Michael Kemerer and Alex Marinelli expected to start at 165 and 174, there's a good chance rising redshirt freshman Nelson Brand will share the same unfortunate fate. But if something should happen to either of them (knock on wood), having Brands available is a mighty fine insurance policy.
Brands sported an unblemished season while wrestling unattached, winning four open tournaments and collecting 18 wins against zero losses, including a victory over three-time NCAA qualifier Joey Gunther.
Rocky Jordan, Ohio State, Freshman
The Jordan family is synonymous with Ohio wrestling, and Rocky is the latest family member to make his way to Columbus to continue his academic and athletic career. Jordan is going to have to fight past his teammate Ethan Smith, who won two matches at the NCAA tournament last March, but it's going to be tough to keep a wrestler as talented as Rocky on the bench.
DJ Shannon, Illinois, Freshman
Shannon was originally a West Virginia commit before going to Olympic Training Center in Colorado for a season. Shannon then changed his commitment to Illinois and heads to Champaign with the ability to still take a traditional redshirt if he and the Illini staff find it prudent to do so.
Tyler Dow, Wisconsin, Freshman
Local Wisconsinite Tyler Dow won 20 matches while redshirting, most of them down at 165, although Dow was up at 174 for the final tournament of the season. With teammate and two-time All-American Evan Wick returning at 165, Dow will likely have a better shot at cracking the Badger lineup at 174.
Dow is also an accomplished Greco-Roman wrestler, making the Junior World Team in 2018 and placing seventh at the 2019 Senior U.S. Open.
Michael O'Malley, Drexel, Freshman
New Jersey native Michael O'Malley won 23 matches while redshirting. He won the Wilkes Open and placed seventh at the always impressive Southern Scuffle.
The Dragon faithful are banking on O'Malley stepping up at 174 and creating a powerful 1-2 punch with returning national 165-pound qualifier, Ebed Jarrell.
Watch O'Malley pin national qualifier Jacob Oliver of Edinboro at the 2019 Southern Scuffle: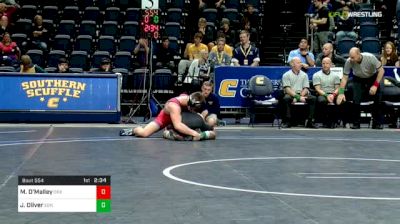 Unlock this video, live events, and more with a subscription!
Get Started
Already a subscriber? Log In
Billy Higgins, Northern Colorado, Freshman
There's a lot to pumped about if you're a fan of the Bears of Northern Colorado. The monster incoming recruiting class headlined by blue-chipper Andrew Alirez is a big part of that, but folks also should also keep an eye out for Higgins, who comes off redshirt sporting a 21-6 record.
Lyne Malczewski, Michigan State, Freshman
Malczewski can boast of a winning record after entering four opens last season. He'll slide in nicely to the Spartan lineup, nestled between two returning national qualifiers in Drew Hughes at 165 and Cameron Caffey at 184.
Caleb Hopkins, Campbell, Freshman
It should be a strong season for Campbell head coach Cary Kolat, as yet another wrestler comes off redshirt slated to hit the varsity squad. Hopkins entered eight tournaments last season, emerging with a 19-12 record.
Albert Urias, CSU-Bakersfield, Freshman
Few programs accomplish more with less resources made available to them by their administration than Bakersfield. Varsity newbie Albert Urias will be counted on to help the Roadrunners continue to overcome these disadvantages by stepping into the lineup between two program veterans in redshirt senior Jacob Thalin and redshirt junior Dom Ducharme.
Mason Eaglin, Duke, Freshman
Eaglin had a relatively brief redshirt season, entering three tournaments and registering a 6-4 record. That experience will come in handy when he takes over 174-pounds for the Bule Devils while national qualifier Matt Finsilver defers eligibility for a year.
Did we miss anyone? It's an unfortunate side effect of getting paid to play the fool. Please let us know if we did!