One of my favorite articles to write every year, the longest win streak entering the NCAA tournament. The cutoff this year is 20 matches, in part because that created a three way tie for tenth.
Four wrestlers have carried over win streaks from last season, and unsurprisingly three of them are at the top of this list. Otherwise you're mostly getting one and two seeds who are unbeaten or have only lost a single match this year.
Weight Class Previews: 125 | 133 | 141 | 149 | 157 | 165 | 174 | 184 | 197 | 285
Penn State State has four guys with win streaks longer than 20, Oklahoma State has two, and the rest all represent different teams.
T10) Daniel Lewis, Missouri: 20 Straight Wins
Last Loss: Myles Amine, 2018 CKLV Finals
For whatever reason, 174 has the most representatives on this list, which means a lot of streaks will be ending this weekend. Lewis best win during his streak was the pin over defending national champ Zahid Valencia.
T10) Shakur Rasheed, Penn State: 20 Straight Wins
Last Loss: Kollin Moore, 2018 NCAA Consi quarters
We're not sure whether he's a senior or not since he might get a sixth year, but Rasheed is 19-0 on the year, plus the win in his seventh place match in Cleveland. He's seeded second, so if things go chalk his streak will at least hit 24.
T10) Myles Martin, Ohio State: 20 Straight Wins
Last Loss: Bo Nickal, 2018 NCAA Finals
A likely Hodge finalist and one of the nation's most dynamic neutral wrestlers, Martin is looking to bookend his career with national titles and close out on a 25-match win streak.
9) Neal Richards, VMI: 21 Straight Wins
Last Loss: Mark Hall, 2018 Keystone Classic Semis
Unquestionably the most surprising name on this list, and his last loss was to the guy right below him.
8) Alex Marinelli, Iowa: 23 Straight Wins
Last Loss: David McFadden, 2018 NCAA Fifth Place Match
The Bull charged through this season, ending Vincenzo's 28-match winning streak in the Big Ten finals.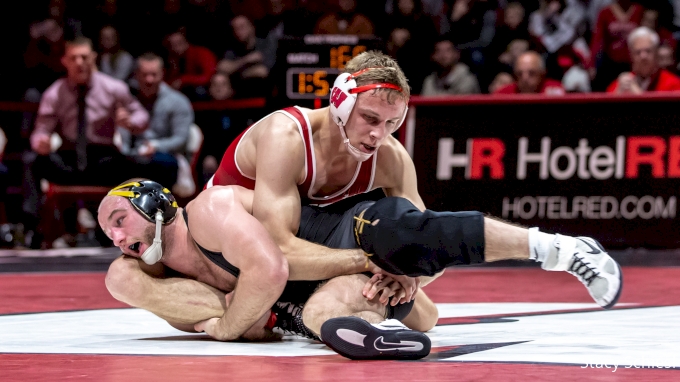 7) Mark Hall, Penn State: 26 Straight Wins
Last Loss: Zahid Valencia, 2018 NCAA Finals
As you can tell, there's a pretty common theme of guys losing their last NCAA match and then getting it done during the regular season this year.
T5) Derek White, Oklahoma State: 27 Straight Wins
Last Loss: Gable Steveson, November 18, 2018
After losing his second match of the year, White went on a tear, including a win over Anthony Cassar in the Southern Scuffle finals.
T5) Anthony Ashnault, Rutgers: 27 Straight Wins
Last Loss: Jaydin Eierman, 2017 NCAA Third Place Match
Ashnault enters the national tournament undefeated and looking to become Rutgers first NCAA champ.
4) Nick Piccininni, Oklahoma State: 31 Straight Wins
Last Loss: Ethan Lizak, 2018 NCAA Bloodround
Even if Sebastian Rivera had beaten Stevan Micic, the Cowboy still would have the most consecutive wins of anyone at 125.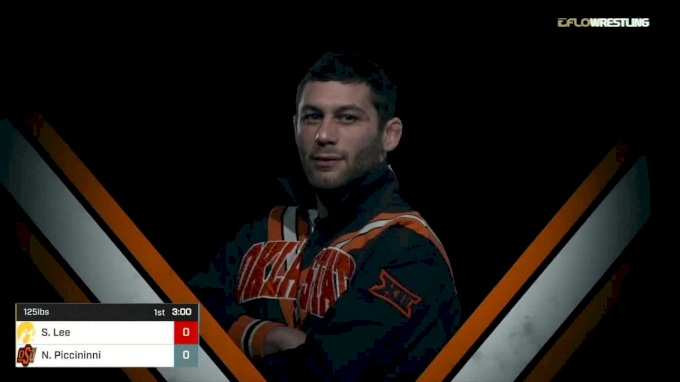 Unlock this video, live events, and more with a subscription

! Get Started

Already a subscriber? Log In
3) Jason Nolf, Penn State: 33 Straight Wins
Last Loss: John Van Brill, January 28, 2018*
This one's highly controversial, but Nolf's injury default when he blew out his knee against Van Brill goes on his official ledger. Prior to that, he'd won 46 in a row, so he'd be riding at least an 80-match win streak since he probably would have wrestled some duals in February last year.
2) Yianni Diakomihalis, Cornell: 42 Straight Wins
Last Loss: Jaydin Eierman, December 30, 2017
Just a sophomore, he's got a double digit lead on Picc entering NCAAs and, unlike the Cowboy, is the favorite this weekend in Pittsburgh. Entering his junior year with just under 50 consecutive victories would put him in position to equal or surpass a streak like Zain Retherford's, which is no guarantee but is certainly fun to think about.
1) Bo Nickal, Penn State: 63 Straight Wins
Last loss: Myles Martin, 2017 Big Ten semifinals
Nickal and Martin are each other's last loss, a rivalry that went back to their days in high school and unquestionably two guys who should be Hodge finalists.