2019 Big Ten Wrestling Championship
2019 Conference Weekend Brackets Hub
2019 Conference Weekend Brackets Hub
Check out brackets for the 2019 Big Ten, Big 12, EIWA, and EWL Championships.
Mar 9, 2019
by Kyle Bratke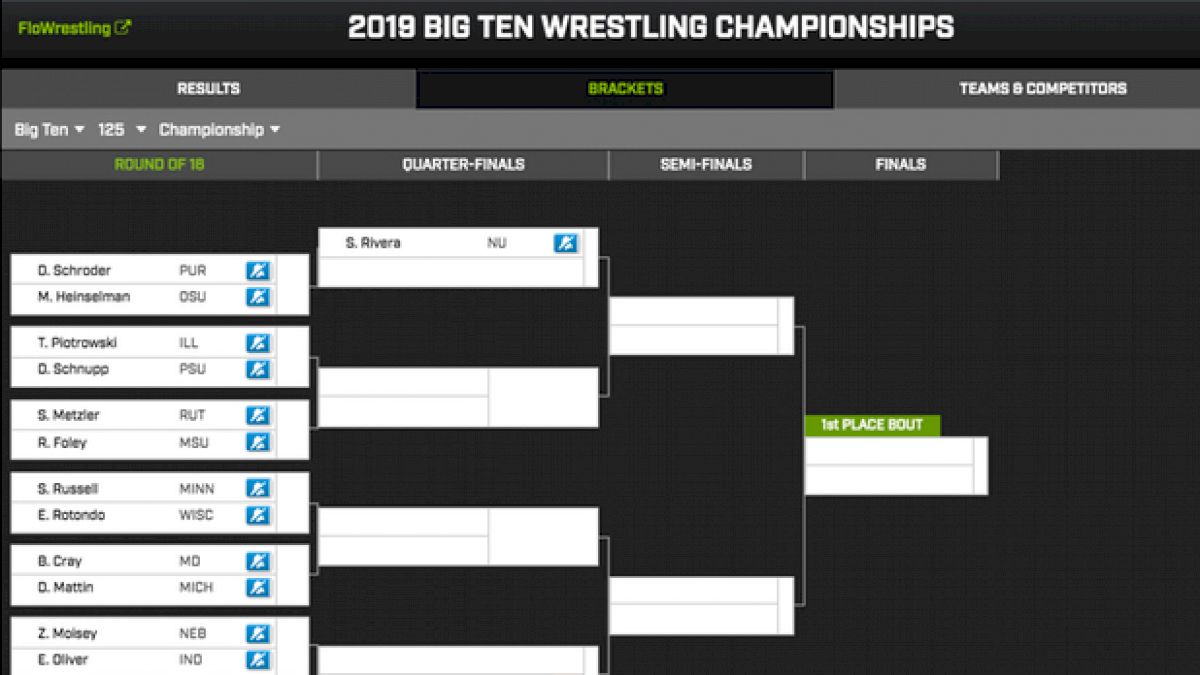 The wait is over. One of the best weekends of the year is finally here — conference weekend. For the first time ever, four conference championship tournaments are streaming live on FloWrestling today.
It can be a lot to take in, but we've got you covered with direct links to conference tournament brackets inside FloArena. From there, check out the next rounds biggest matchups, find out what mats each match will be on, and enjoy instantly archived matches.
Date: March 9-10 | Time: 10 AM CT | Where: Minneapolis, MN
Broadcast Info: WATCH LIVE HERE
- SCHEDULE
Date: March 9-10 | Time: 11 AM CT | Where: Tulsa, OK
Broadcast Info: WATCH LIVE HERE
- SCHEDULE
Date: March 8-9 | Time: 10 AM CT | Where: Binghamton, NY
Broadcast Info: WATCH LIVE HERE
- SCHEDULE
Date: March 9 | Time: 9 AM CT | Where: Fairfax, VA
Broadcast Info: WATCH LIVE HERE
- SCHEDULE