2018 Midlands Championships
Tech Notes: Nathan Tomasello vs. Seth Gross
Tech Notes: Nathan Tomasello vs. Seth Gross
Gross vs. Nato is set for this year's Midlands. Mike Mal takes a look at some key positions.
Dec 27, 2018
by Michael Malinconico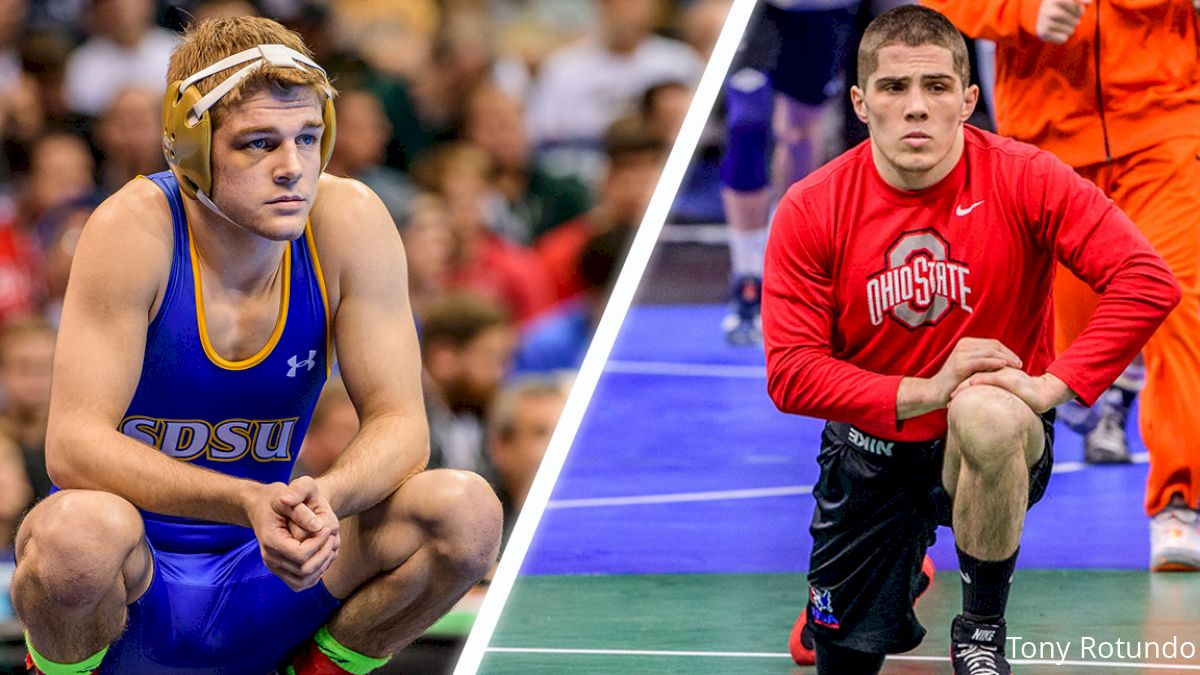 As far as we can tell, we're starring down the barrel of a Seth Gross vs. Nathan Tomasello showdown at the Midlands Championships in just a few short days. You know, just your typical fifth-year senior vs. post-grad final. NBD. Hows it going to go? We'll have to wait until Sunday to find out for sure, but I'll give you a few different positions to look out for.
Late Starts Favor Top Hammers
One thing that I found interesting is the fact that as great as these two have been over the last few years (and they've been pretty great), they both have a tendency to give up the first takedown. The thing that favors Gross in this scenario is that he has one of the best top games in the country to fall back on. If Gross gives up the first TD, you'll never see him panic at all. In fact, he can give up the first two takedowns and still not be phased. Why? He's going to get a chance on top and he knows it. That type of confidence combined with 4-point-near-falls is extremely powerful.
Pay particular attention to Gross' re-bar tilt. A re-bar tilt is what Spencer Lee used to turn Nato, and Seth Gross' might be just as good as Spencer's.
Keep the Head On The Outside. Keep It Lefty. Finish Quick
There are a few things that Nato has going for himself, especially in the neutral position. First, he's a lefty, and the world spins differently for lefties, it just does. Secondly, Nato's best shot is a lefty Hi-C. If I were him I'd go to war with that one, not his lefty swing single. If Seth Gross gets your head trapped on a single leg, he's got a deadly belly wizzer. He used said belly wizzer to step over with a bundle and pin Tariq Wilson in the NCAA semifinals last season. The last thing about Nato's Hi-C is that he finishes quick, and he'll need to: the longer the conversion time, the more it's going to favor Gross and his ability to scramble.
Clock Management Is A Skill
If Seth Gross goes on to be a two-time NCAA champion this March, do you think that anyone will remember the scores that he won by in 10 years? I don't think they will. My bet is Seth Gross doesn't think anyone will remember the score either. A win is a win. Especially at that level. The truth is that Seth Gross is one of the best clock managers out there. He has an uncanny ability to do what I like to refer to as "wrestling math." Wrestling math is taking the gauge of the score + the amount of time on the clock + amount of gas left in the tank and managing all three well enough to win. Many athletes think they have that equation figured out, but Gross really does.
I can remember watching him giving up takedown after takedown to Tariq Wilson in last year's semifinal and thinking "He's saving it for OT." Don't get me wrong, I wasn't positive that Seth Gross was going to win, wrestling like that comes back to bite you more often than it doesn't. Unless you're Seth Gross. If it's close late, it'd be hard not to go with Gross.
Take a look at 1:53 on the video below. You can see Gross looking at the clock, figuring out the score with the riding time factored in and seeing, what, exactly, he has to do to return to the NCAA finals.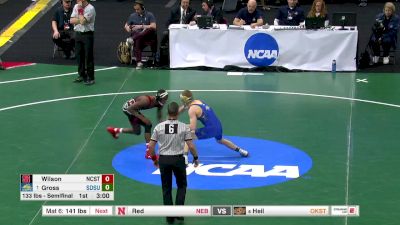 Unlock this video, live events, and more with a subscription!
Get Started
Already a subscriber? Log In