NCAA Wrestling Will Grow To 80 Division 1 Programs By 2022
NCAA Wrestling Will Grow To 80 Division 1 Programs By 2022
The addition of Augustana University means NCAA wrestling is on pace to grow to 80 Division 1 programs by the 2022-23 season.
Dec 14, 2018
by Wrestling Nomad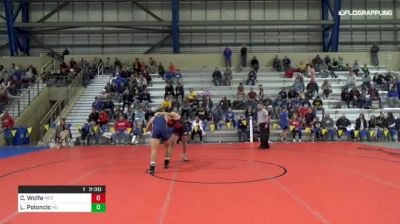 Augustana University is slated to become the next program to join the ranks of Division I, as part of, "its strategic vision for the future of the institution."
Currently a Division II school in South Dakota, their board of trustees announced a plan yesterday that looks to grow the school by 2030, part of which includes moving all of its athletics up to DI.
Augustana is the latest university to expand the number of schools competing at the highest collegiate level, with the announcement coming just a few months after Long Island University's decision to make a similar school-wide move up to Division I.
The LIU announcement came just two days after our own Andrew Spey and Willie Saylor published this video breaking down which states and which schools should add DI programs.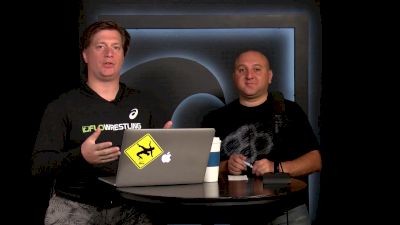 Unlock this video, live events, and more with a subscription!
Get Started
Already a subscriber? Log In
While the Vikings will not move up until the 2021-22 season, LIU will be DI by next year. They will be joined by Arkansas Little Rock, which announced its new program at this past year's NCAA tournament, as well as Presbyterian, which announced its addition on episode 250 of FRL.
With 75 teams currently in DI, that means 78 squads should be eligible to send wrestlers to the national tournament next year in Minneapolis. That is also of course dependent upon our sport not seeing a repeat of the last three offseasons, when one school per year dropped their program.
It started the Monday after conference weekend in 2016, when Grand Canyon discontinued its program before it had even finished its transition to Division I. Then in April of last year it was Boise State, an egregious decision that is slated to cost the school hundreds of thousands of dollars.
Most recently, it was Eastern Michigan, which not only made its decision right after producing an All-American, it also was found to be based on an erroneous financial report. Let us hope that we make it to the winter of 2019 with the current 75 teams intact.
Yet to be mentioned is Cal Baptist, which announced their decision to collectively transition their athletic department into Division I last January. Technically this is the Lancers' first DI season, but they are not eligible to compete at the NCAA championship until 2023.
Let us not forget that Fresno State reinstated their program in March 2016 and is now in its second year of postseason eligibility.
Below is the complete list of new teams and when they are scheduled to be able to compete at the national tournament.
New Division 1 Wrestling Programs
Arkansas Little Rock: 2019-20
Presbyterian: 2019-20
Long Island University: 2019-20
Augustana: 2021-22
Cal Baptist: 2022-23