Boise State To Drop Wrestling Program
Boise State To Drop Wrestling Program
Boise State announces their decision to drop their wrestling program and add baseball.
Apr 18, 2017
by Christian Pyles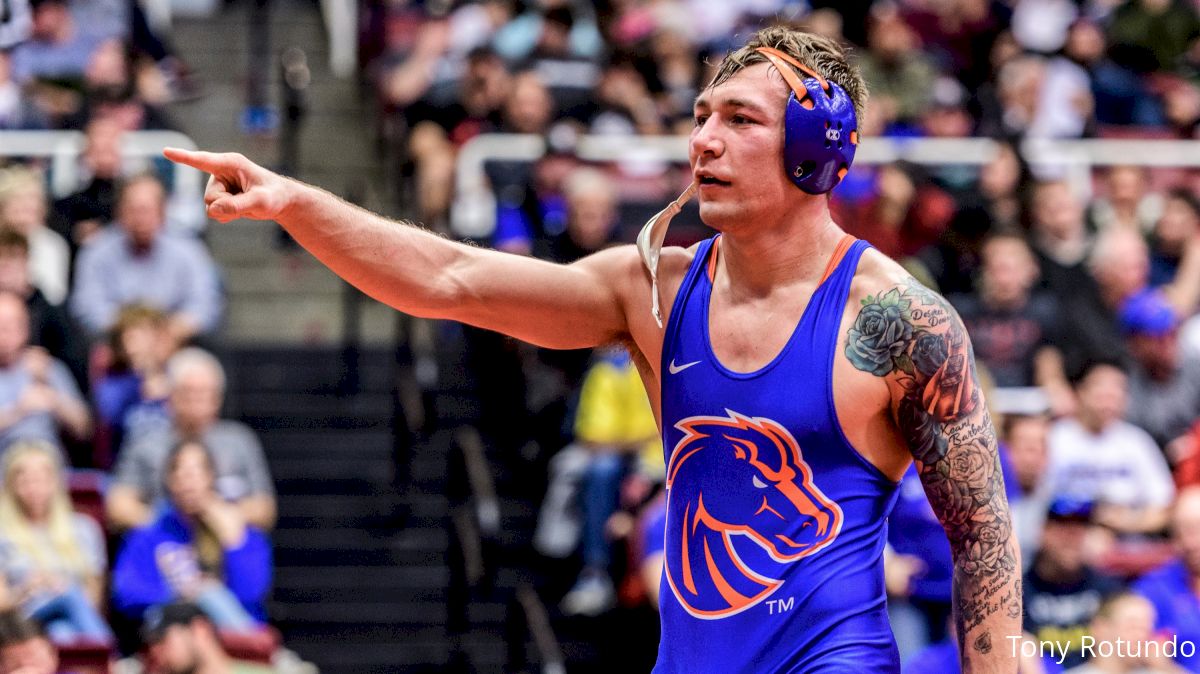 The following is a release sent out by Boise State outlining their decision to drop wrestling and add a baseball program. The program has had considerable success having won six Pac 12 titles (2000, 2002, 2004, 2008, 2009 and 2011). The program boasts 20 individual All-Americans, 12 top-20 NCAA finishes and 5 top-10 NCAA finishes.

April 18, 2017
BOISE, Idaho - In order to better align its programs with the Mountain West, and with the intent to add baseball in the future, Boise State announced Tuesday that it will no longer offer wrestling as an intercollegiate sport.
"This was not an easy decision, but one that needed to be made as we consider the long-term vision for Bronco athletics," said Director of Athletics Curt Apsey. "We will continue to honor the scholarships we provide our student-athletes, and will do all we can to help those who want to continue their collegiate wrestling careers elsewhere."Additionally, current coaching contracts will be honored."

The following was developed to answer questions regarding today's announcement. Additional questions should be directed to Joe Nickell (joenickell@boisestate.edu/208-426-3868).

Why is Boise State adding baseball?
Baseball is the only Mountain West-sponsored sport not offered by Boise State. Additionally, we believe baseball will strengthen the long-term brand and reputation of Boise State at a national level.

Why is Boise State discontinuing wrestling?
Boise State intends to add baseball. The elimination of wrestling alone will not be enough from a budgetary or structural standpoint, but it was the first step that needed to be taken to build the future structure of the athletics department.

Why make the decision now?
When it became clear that the university could not support both baseball and wrestling from a budgetary and structural standpoint, it was decided to simply make the tough decision in hopes of giving our coaches and student-athletes ample time to pursue their careers elsewhere if they choose.

What factors contributed to this decision?
There are multiple factors at play, including our role in the Mountain West and the long-term best interest of the university and its athletic department. Still, every decision made within collegiate athletics involves budgetary and compliance issues for the short and the long term.

What are the next steps for wrestling student-athletes?
Student-athletes are free to transfer, and Boise State will help them with that process. Scholarships will be honored for those that wish to remain students at Boise State. Additionally, all resources -- including academic and medical support -- will continue to be made available to student-athletes as long as they are enrolled at Boise State and remain academically eligible and on track for degree completion.

How close is Boise State to adding baseball?
There is no timeline, but we are committed to moving ahead as quickly as possible.

Is there a possibility for wrestling to return to Boise State?
Knowing that wrestling is not a part of our plan moving forward, it is highly unlikely it would return.