2018 Super 32 Challenge
Most Important Super 32 Quarters
Most Important Super 32 Quarters
Examining the best Super 32 quarterfinals.
Oct 28, 2018
by Willie Saylor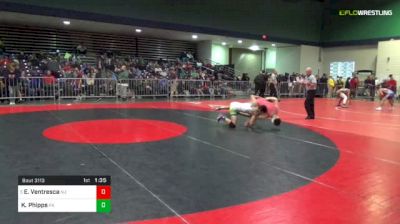 It's almost redundant.
Naming the best Super 32 quarters doesn't really have to be done. When you're a tournament that attracts the number of nationally ranked wrestlers this does, just about every quarterfinal is 'good' and all of them are significant.
October 28th | 8:00 AM Eastern
Read all the QF matchups. You see those names without a number next to them? A few of them are Cinderella's. But most of them were guys on the bubble of Top 20 who beat ranked guys to get here.
I'll add notes to the ones that are most pivotal - from a national rankings and/or recruiting perspective.
113: #13-Cooper Flynn, TN vs. Jeremiah Reno, MO
Why: We raved about Flynn coming out of a very good Freshman campaign. He just keeps getting better. A win over former Fargo finalist and returning 3rd Reno 1) gives him a shot at #1 Greg Diakomihalis 2) keeps him alive for the title 3) vaults him in the Big Board.
For Reno, he either wins, and proves a Fargo DNP was a fluke, or the questions of 'how good is he, really?' linger.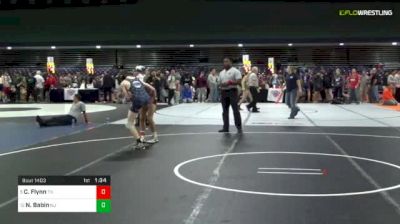 Unlock this video, live events, and more with a subscription!
Get Started
Already a subscriber? Log In
120: Dylan Cedeno, NJ vs. #10-Nic Bouzakis, FL
120: Eddie Ventresca, NJ vs. #8-Sam Latona, AL
Why: I'm going double duty on 120. These are both in the top half. And the importance lies on the Jersey side of things. Look, Latona confirmed. He's good. And he's signed. Bouzakis is just a FROSH. Win or lose, his stock suffers nothing.
But for Cedeno and Ventresca, winning jumps their stock immensely.
126: #9-Kai Orine, MO vs Nick Masters, GA
Why: This one has nothing to due with Orine and everything to do with Masters. Orine is good, we know, and he's signed. Masters had two HUGE wins on Saturday - over Teague Travis and Malyke Hines.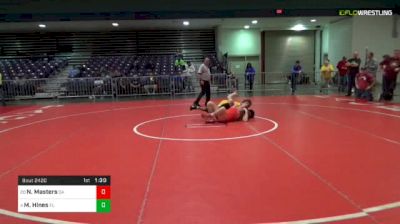 Unlock this video, live events, and more with a subscription!
Get Started
Already a subscriber? Log In
145: #8-Chris Donathan, OH vs #17-Devin Schwartzkopf, MO
Why: Two Top 100 unsigned seniors to make S32 semi's? Duh/Regina.
160: #20-Jacob Lagoa, OH vs #11-Gavin Kane, GA
Why: Lagoa has been #20 forever. Mostly because he hasn't hit too many ranked guys. Kane is on the come-up. I think he's a Top 5 guy as a SR.
182: #2-Abe Assad, IL vs. #16-Rocky Elam, MO
Why: Assad ascended to #1 after winning the best Akron bracket. He went on to win World Bronze. But a loss at WNO in which he didn't score an offensive point put some things into question.
Elam is my hottest 197 prospect. And he's just a JR. Major opportunity to become a star.
285: #11-Jordan Pryor, MD vs. Mateusz Kudra, MA
Most of you don't know who Pryor is. Well, he was about 4 seconds away from making the finals last year and wrestles for a high school program with limited travel, so this is his one opportunity every year to show out.
Kudra won Journeymen at the beginning of this month. He fought back from a 4-0 deficit in his round of 16 match to make the quarters.