2018 UWW World Championships
International Odds Posted For Worlds
International Odds Posted For Worlds
Wagering odds were set for the 2018 Wrestling World Championships
Sep 20, 2018
by Willie Saylor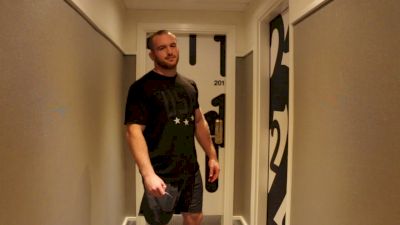 A few week's ago, odds for the American freestyle World Team Members were posted to Win and/or to medal.
This week figures for International competitors opened.
The freestyle portion of Worlds on Saturday, October 20th in Budapest, Hungary. Last year, six of eight on the U.S. team earned a medal, pacing America to the team title over Russia. This year, the number of weights expand to ten.
Let's take a look at some of the highlights from the odds posted.
#'s = Current FloRankings
Favorites to Win
57kg: Yuki Takahashi (JPN) +150
Notes: #2-Takahashi beat #7-Thomas Gilman in world finals last year, but got beat at the Asian Continental where #1-Bekhbayar Erdenebat (MGL), who was Bronze in 2017, won. Erdenebat has the second lowest odds at +175.
61kg: Gadzhimurad Rashidov (RUS) -159
Notes: #1-Rashidov is a heavy favorite. He was runner-up last year to Haji Aliev (AZE) who is now up at 65kg. With #2, #3, and #4 in the World all also from Russia, #5-Beka Lomtadze (GEO) has the second lowest odds at +240.
65kg: Haji Aliyev (AZE) +135
Notes: The World Champion at 61kg last year, and currently ranked #1, Aliev did take some losses this season at 65kg, including to Logan Stieber at World Cup. It's a congested weight with #5-Ahkmed Chakaev (RUS) at just +175 and Rio Gold Medalist, #3-Vladimir Khinchegashvili (GEO) at +250.
70kg: Magomedrasul Gazimagomedov (RUS) +140
Notes: Gazi just went from #6 to #1 in our rankings after winning Russian Nationals. #3-Zurab Iakobishvili (GEO), last year's champ at 65kg, is the next favorite at +180.
74kg: Jordan Burroughs (USA) +110
Notes: Returning World Champion #2-Burroughs is the slightest of favorites over #1-Frank Chamizo (ITA), who was champion at 70kg last year and is +120. The two split matches this year. #3-Soner Demirtas (TUR), who beat Chamizo this summer, is listed at +400.
79kg: Akhmed Gadzhimagomedov (RUS) -125
Notes: Gadzhi is ranked first and has swept everything this year at 79kg including a win over #2-Kyle Dake (USA) in Yargyin finals. Dake is the second highest favorite at +140.
86kg: Hassan Yazdani Charati (IRI) -140
Notes: #1-Charati won both 2016 Rio and 2017 Paris. But #2-David Taylor (USA) does own a win over him. Taylor is a minor underdog at +115.
92kg: Sharif Sharifov (AZE) +150
Notes: There is no true favorite in this new weight. Sharifov won the Olympics back in 2012 and was Bronze in Rio. He's currently ranked #2 behind recent upstart Batyrbek Tsakulov (RUS) who shot up from #8 and is listed at +200.
97kg: Abdulrashid Sadulaev (RUS) and Kyle Snyder (USA) -115
Notes: DSI has co-favorites here. Sadualev's only loss in several years came to Snyder in World finals a year ago. Sadulaev has reached senior World finals the last four years with Snyder winning it the last three years.
125kg: Taha Akgul (TUR) -152
Notes: Some say the match last year between #1-Akgul and #2-Geno Petriashvili was the best heavyweight final ever. Geno won that match but has taken losses thereafter. He's listed at +130.