Chris Bono Turns Down Pitt Head Coaching Position
Chris Bono Turns Down Pitt Head Coaching Position
Chris Bono turned down the head coaching position at Pitt and will be staying at SDSU
Apr 13, 2017
by Wrestling Nomad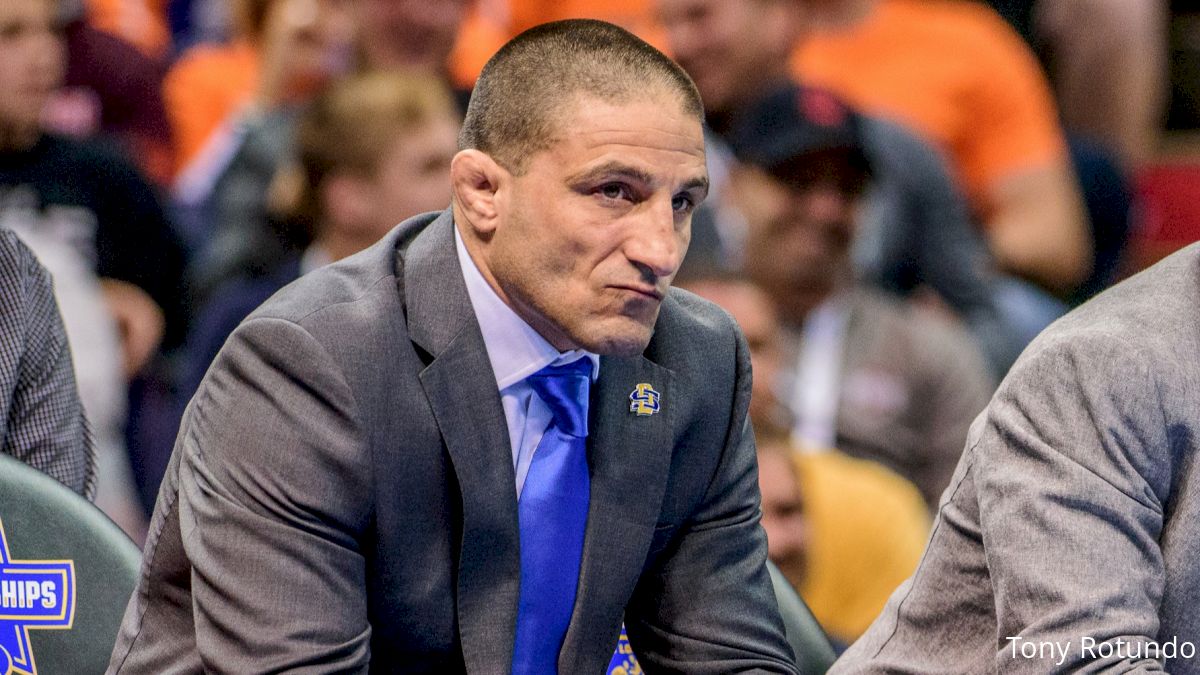 Chris Bono will not be the next head coach at the University of Pittsburgh. A source close to the situation confirmed to FloWrestling that Bono will be staying at South Dakota State.
A 1996 NCAA champ for Iowa State, Bono was named the
Big 12 coach of the year
for the 2016-17 season. The three-time world team member had SDSU as high as 15th in Flo's dual rankings this year and finished 16th at NCAAs. Bono has been head coach of the
Jackrabbits
since April 17th, 2012.
Pitt has been without a head coach since January 19th, when
Jason Peters
was dismissed. Matt Kocher and Drew Headlee have been acting co-head coaches since then. It has also been reported that
Tim Flynn
and
Pat Santoro
received interviews, though both will be staying at their current schools.
The team that was third in the ACC this season and returns three of their four NCAA qualifiers remains without a head coach. Dom Forys is a three-time qualifier who won the ACC tournament, entered NCAAs as the 6th seed and finished No. 11 in the
final rankings
.
Another ACC champ was redshirt freshman Taleb Rahmani, who finished ranked 19th. Ryan Solomon is also a three-time NCAA qualifier who closed out the year ranked 16th. However, they are losing
Te'Shan Campbell
, who will be transferring to Ohio State.
The Panthers had the
No. 11 recruiting class
last year and are bringing in Nino Bonaccorsi, the third ranked 182 in the country, as well as KJ Fenstermacher, who was third at FloNationals.