Best Guys Not To Place At The 2017 NCAA Tournament
Best Guys Not To Place At The 2017 NCAA Tournament
The highest seeds and former All Americans to not place at the 2017 NCAA tournament
Mar 19, 2017
by Wrestling Nomad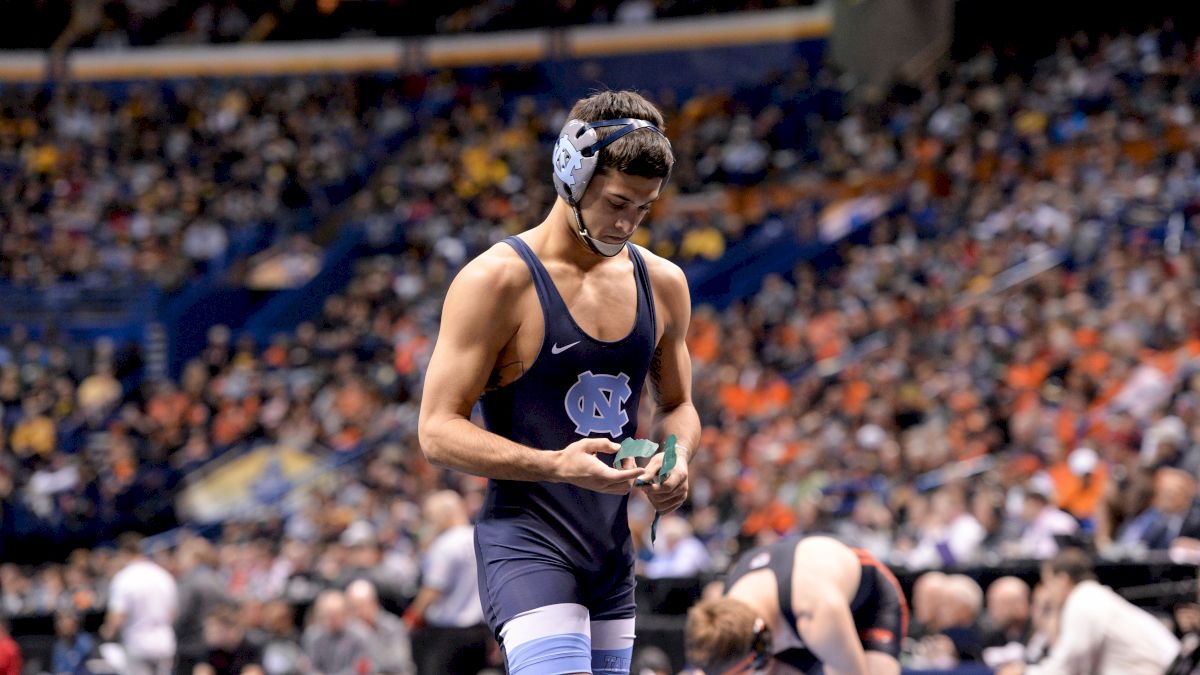 NCAA Brackets
|
Full Results
The conclusion of another NCAA tournament means we are left scratching our heads at some hammers who did not end up as All Americans. Below are some of the highest seeded guys not to place, as well as a complete list of former AAs who missed the podium.
Anthony Collica, Oklahoma State
The 2 seed at 149 pounds closed out his career by going 1-2, losing to Josh Maruca on the backside. He was fourth last year in his only time placing at the national tournament. It's possible the Cowboys replace him with Geo Martinez next year.
Joey McKenna, Stanford
The third-seeded 141 pounder was majored in the bloodround by Jaydin Eierman, though it appeared he was having some knee issues at the time. McKenna finished third last year and entered the tournament ranked second. He still has two years of eligibility left for the Cardinal in what will be an absolutely stacked weight class next year.
Zach Epperly, Virginia Tech
After placing twice in a row, the four seed at 174lbs fell in the round of 12 to surprise All American Jake Residori of SIUE. He closed out this year with a 21-3 record and enters his final year at VT as one of the leaders in a transition era for the program post-Dresser.
Zack Zavatsky, Virginia Tech
As stacked as 184 was this year, there's not a terrible drop off next year, with Pete Renda coming off redshirt and Willie Miklus returning from injury. ZZ Top was the fifth seed going in, but lost to eventual AA Drew "Doc" Foster and then was pinned in what some deemed a controversial call against Hunter Gamble of Gardner Webb. Zavatsky is still likely to begin his junior year in the Top-10.

Joey Ward, North Carolina
Ward joins Collica as a returning AA to not make the podium in his final try. He was pinned in an armbar by Jack Hathaway of Oregon State in one of the
biggest upsets
of round one.
Tim Lambert, Nebraska
One of four guys to be
four-time qualifiers
to never place. Lambert's bracket blew up, as he dropped to the consis after losing to Sean Fausz in the quarters, then caught two-seed Joey Dance in bloodround.
Ryan Preisch, Lehigh
The sophomore finishes his year 25-6 with a third place finish at the Southern Scufffle. A last second takedown by Alex Meyer sent the sixth tumbling to consis, where he then was beaten 9-6 by eventual fourth placer Myles Amine of Michigan.
Matt McCutcheon, Penn State
You have to feel for the PSU guy who loses twice in the round of 12 while his teammates go on a bonus point spree. This year's five seed gets one more crack at the podium on a team that has potential to break the scoring record set in 1997 by Dan Gable's final Iowa Hawkeyes team.
Other Former AAs Not To Place
Dylan Peters, Northern Iowa
Connor Schram, Stanford
Earl Hall, Iowa State
Randy Cruz, Lehigh
Justin Oliver, Central Michigan
Casey Kent, Penn
Lelund Weatherspoon, Iowa State
Alex Meyer, Iowa
Brett Harner, Princeton
Connor Youtsey, Michigan
James Gulibon, Penn State
BJ Clagon, Rider
Ethan Ramos, North Carolina
Jack Dechow, Old Dominion