2016 Olympic Games
Jordan Burroughs Speaks Out After Olympics Losses
Jordan Burroughs Speaks Out After Olympics Losses
U.S. wrestler Jordan Burroughs came to the Rio Olympics expecting to build a legacy, but instead he left stunned.
Aug 19, 2016
by Christian Pyles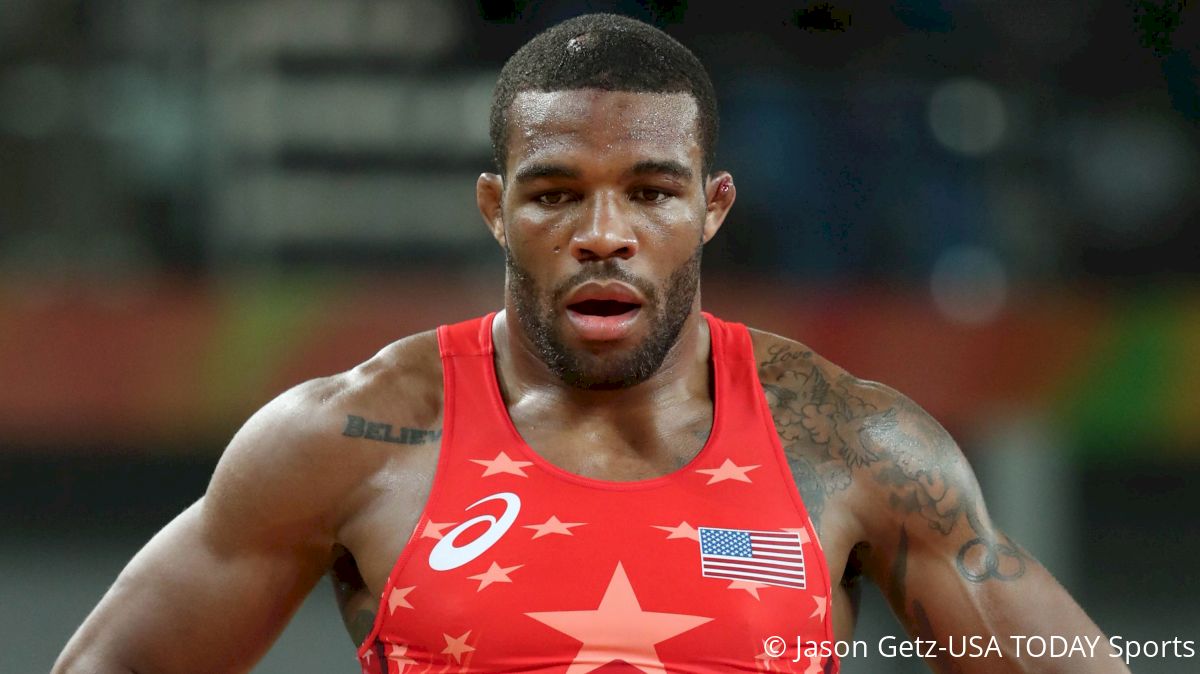 By Associated Press

RIO DE JANEIRO (AP) -- U.S. wrestler Jordan Burroughs came to the Rio Olympics expecting to build a legacy so great he could transcend his sport.
Instead, the defending Olympic and world champion was left to try and explain the unexplainable.
Burroughs, considered by many the best wrestler in the world, was stunned by Russia's Aniuar Geduev on Friday in the quarterfinals of men's freestyle wrestling.
Geduev, a three-time European champion ranked second in the world, upended Burroughs 3-2 at 74 kilograms to hand the American just his third international loss and knock him out of gold-medal contention.
A devastated Burroughs was later routed 11-1 by Uzbekistan's Bekzod Abdurakhmonov in the loser's bracket with a potential bronze still on the line.
"This was supposed to be my year. This was supposed to be my breakthrough performance," said Burroughs as he wiped away tears that had mixed with blood from a head cut. "I've done everything right. I've sacrificed so much to get here. ... I wanted to be among the greats. I wanted to be a Simone Biles, a Michael Phelps, nationally. I wanted to be those guys, and it's unfortunate."
Geduev jumped to a 3-0 lead in a match stopped several times so officials could clean that cut on Burroughs' head.
Burroughs scored a late takedown, but it wasn't enough to overcome the deficit.
"It's a tough day. I had a lot of expectations coming here. I wanted to win. I knew I was capable of winning. Sometimes things don't go according to plan," Burroughs said. "I lost a lot of things today. But my integrity and my character remain."
Burroughs emerged as wrestling's biggest star at the 2012 Games. It was that victory in London -- combined with his charismatic, social media-friendly persona -- that helped make Burroughs the face of wrestling as the sport fought in 2013 to return to the Olympic program.
Burroughs, a New Jersey native who starred for the University of Nebraska, won the world title again in 2013. He was forced to settle for bronze in 2014 after hurting his knee in the opening match.
Burroughs returned to handily win the world championships in Las Vegas in 2015, and his dominant performance at the Olympic trials in April made it seem as though no one could touch him in Rio.
Burroughs was so confident that he told The Associated Press in July that he planned to bring his gold medal from London to Rio so he could wear two of them to his post-Rio news conference.
But from the moment Burroughs hit the mat Friday, it just didn't seem like his day.
Burroughs came out attacking in his first match, scoring on an early takedown to seize control of his opening match against Guinea Bissau's Augusto Midana. Though he won 8-3, though it was unusual to see Burroughs give up multiple scores to such an unaccomplished opponent.
Geduev and Burroughs nearly came to blows just seconds into their match, as Geduev shoved Burroughs hard in the shoulders after Burroughs objected to a head slap by nearly slapping the Russian.
Geduev scored first and made point-scoring moves difficult for Burroughs. Geduev padded his lead with a pair of second-period pushouts, and Burroughs found himself on the mat trying to come to grips with a loss that dropped his international record to 130-3.
"I felt ready," Burroughs said, sounding perplexed about how it all went so wrong. "That's the hardest part of all of this. I live my lifestyle the right way. I don't smoke. I don't drink. I don't go out and party. I'm a family man. I take care of business. I train hard. I'm an ambassador for the sport of wrestling. A lot of people were counting on me today."
Popular Right Now

Helen Maroulis Makes History!

Jordan Burroughs Loses To Geduev In Bizarre Match

86kg and 125kg Preview: J'den And Snyder's Weight

Geduev And Saitiev Cause Riot In Russia

My Name Is Jordan