2023 NWCA All-Star Classic
Parker Keckeisen, Bernie Truax To Renew Rivalry At NWCA All-Star Classic
Parker Keckeisen, Bernie Truax To Renew Rivalry At NWCA All-Star Classic
Penn State's Bernie Truax and Northern Iowa's Parker Keckeisen have history and they're about to add another chapter to it at the NWCA All-Star Classic.
Nov 20, 2023
by Travis Johnson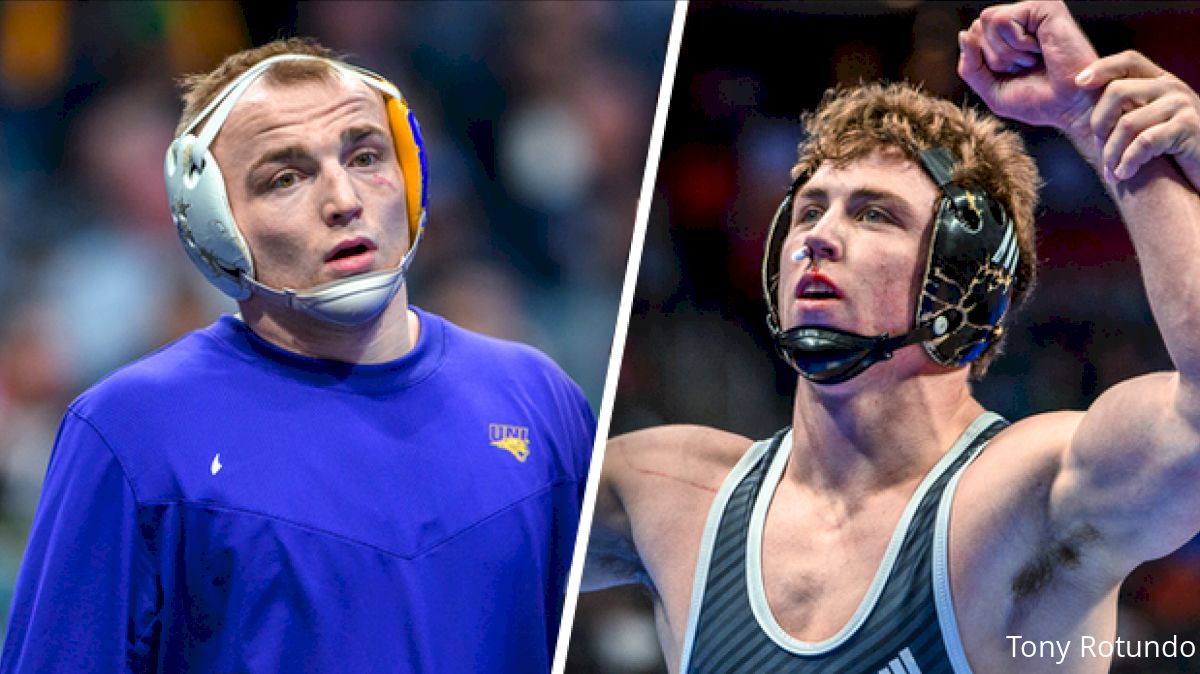 Bernie Truax and Parker Keckeisen have history and they're about to add another chapter to it.
The standout 184-pounders will tangle for the third time in collegiate action when they meet in Tuesday's NWCA All-Star Classic in State College, Pa.
Oddly enough, it'll be the first time local fans will see Truax in person in a Penn State singlet while Keckeisen will also make his Rec Hall debut. Truax transferred to Penn State from Cal Poly and has grown more familiar with the lay of the land in Happy Valley. Keckeisen has always wanted to wrestle in the rickety old arena where he used to watch duals unfold on TV.
"We're not in the Big Ten," Keckeisen said. "Never did I ever think I would get to wrestle in Rec Hall. You grow up watching Big Ten Network and now you get to go wrestle there and hopefully get a win there."
While technically an exhibition, Keckeisen is taking the match seriously. He and Truax split their only two collegiate matches. Both took place in the 2022 NCAA tournament at 184 pounds.
Truax, then wrestling for the Mustangs, bounced Keckeisen in the quarterfinals that year 6-5 before the Northern Iowa grappler battled back and upended him 6-4 in that season's third-place match.
The difference in their first match was a pair of takedowns Truax landed late to pull off a 6-5 quarterfinal win. Keckeisen was much better defensively and frustrated the then-Cal Poly star in the wrestlebacks.
Since then, both have kept up their winning ways.
Truax bumped up to 197 last season when he went 18-3 and finished fourth at NCAAs. Keckeisen has stayed at 184 where he finished second last season to Truax's new Penn State teammate Aaron Brooks.
"He's really good at the splits. He has great leg attacks. He has a really good misdirection and he's gritty," Keckeisen said. "You have to be prepared to wrestle seven minutes and then some, hard. And your have to be on your A-game because he can take advantage of your mistakes when you're not moving."
The two spent time with one another after last season's NCAA tournament and have developed a mutual respect.
"We've always been cordial with each other," Keckeisen said. "So there's a respect there. He's funny, he's goofy, but he's a great wrestler too."
Keckeisen is determined to be better prepared for this exhibition match than he was when he faced Brooks in the same event last year.
That was his first real match last season and Keckeisen found himself wishing he'd tuned up a bit better before getting outpaced by Brooks. The Nittany Lion won 12-8.
Grand View Open Helped Parker Keckeisen
This year, he joined a handful of his teammates at the Grand View Open where he went 4-0 with two majors, a fall and a technical fall.
"Grand View was fun," Keckeisen said. "It was good to get out there in a singlet and just feel that competition aspect, and it's not something I did last year. It's not an excuse for getting my butt whooped by Aaron, but it's good to get out there and compete after a six-month layoff."
Keckeisen has also spent time studying his previous matches with Truax on film.
"I can't be hanging in ties because I know he'll take advantage of that, especially if he has my wrist," Keckeisen said. "I think constant movement and head position is going to be very important in this match."
Brooks is up at 197 this year. That bump-up could clear the way for more Keckeisen, Truax postseason battles.
Truax has been preparing too. He's got a whole new cast of training partners in Penn State's room.
He was not made available by Penn State sports information during the team's first two media sessions as he was drilling hard inside the wrestling room.
One of his new sparring partners spoke for him, though.
"He's really long and lanky, I think he works really hard and I think he'll be able to put some big bonus points up this year," Penn State 174-pounder Carter Starocci said. "That's on him to go do that, but he's a great addition for us to have."
FloWrestling Archived Footage
Video footage from all events will be archived and stored in a video library for FloWrestling subscribers to watch for the duration of their subscription.
Join the Wrestling Conversation on Social