2023 NWCA All-Star Classic
2023 NWCA All-Star Classic Match Lineup
2023 NWCA All-Star Classic Match Lineup
The list of matchups for the 2023 NWCA All-Star Wrestling Classic on November 21.
Oct 27, 2023
by Jon Kozak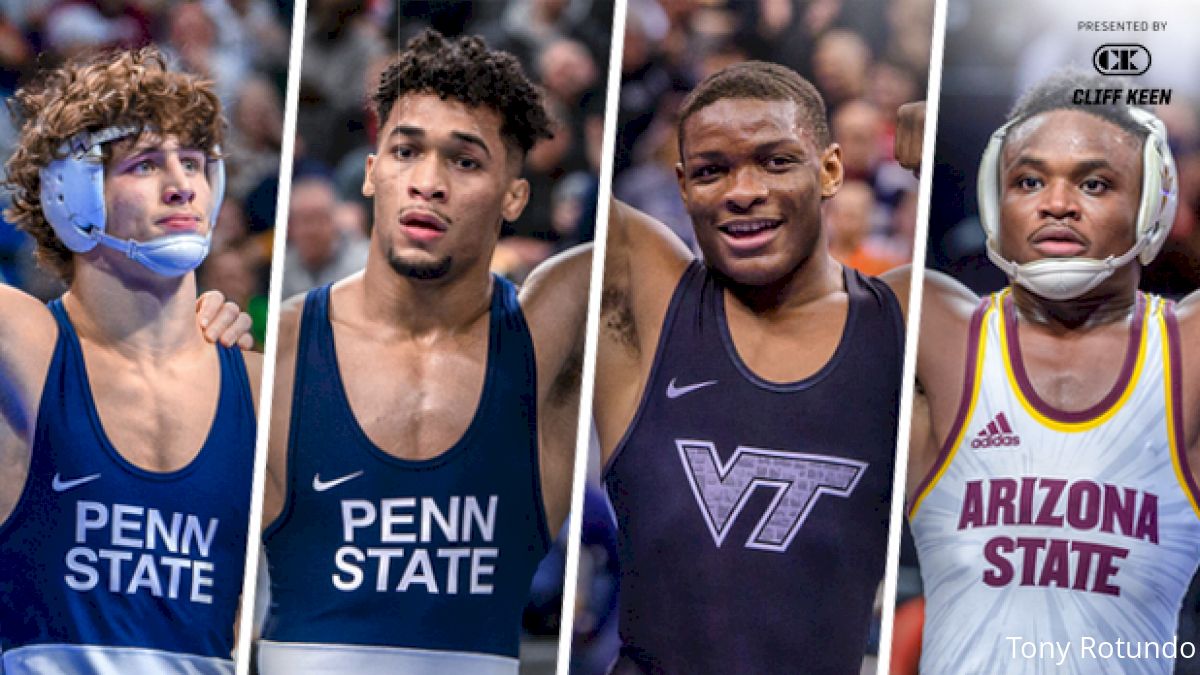 *this article was edited on November 17 as Levi Haines and Jacori have been replaced
The 2023 NWCA All-Star Classic presented by Cliff Keen will take place on Tuesday, November 21, 2023, at 7:00 pm (ET) at Rec Hall on the campus of Penn State.
This event can be viewed only on FloWrestling and will feature 10 highly ranked Division 1 folkstyle matchups along with 4 cross-divisional women's freestyle matches. Check out the match lineups below for both the men's and women's divisions.
2023 NWCA All-Star Classic Men's Matchups:
125: #4 Matt Ramos, Purdue vs #1 Anthony Noto, Lock Haven
133: #4 Sam Latona, Virginia Tech vs #6 Connor McGonagle, Lehigh
141: #3 Lachlan McNeil, North Carolina vs #10 Josh Koderhandt, Navy
149: #2 Shayne Van Ness, Penn State vs #3 Kyle Parco, Arizona State
157: #1 (DII) Nick Novak, St. Cloud State vs #2 (DIII) Nolan Hertel, UW-LaCrosse
165: #4 Dean Hamiti, Wisconsin vs #6 Izzak Olejnik, Oklahoma State
174: #1 Carter Starocci, Penn State vs #2 Mekhi Lewis, Virginia Tech
184: #1 Parker Keckeisen, Northern Iowa vs #2 Bernie Truax, Penn State
197: #1 Aaron Brooks, Penn State vs #2 Tanner Sloan, South Dakota State
285: #1 Greg Kerkvliet, Penn State vs #2 Wyatt Hendrickson, Air Force
Check out all of our 2023-24 NCAA D1 Rankings here
2023 NWCA All-Star Classic Women's Matchups:
116: #3 Sydney Petzinger, North Central (NCAA) vs #2 Samara Chavez, King (NCAA)
130: #1 Sarah Savidge, Life (NAIA) vs #2 Alexis Janiak, Aurora (NCAA)
136: #1 Adaugo Nwachukwu, William Penn (NAIA) vs #1 Yele Aycock, North Central (NCAA)
160: #1 Marlynne Deede, Iowa (NCAA) vs #1 Latifah McBryde, Life (NAIA)
FloWrestling Archived Footage
Video footage from all events will be archived and stored in a video library for FloWrestling subscribers to watch for the duration of their subscription.
Join the Wrestling Conversation on Social