The Benefits Of Joining A Wrestling Team
The Benefits Of Joining A Wrestling Team
Why should you or your kid join a wrestling team? Here are some of the biggest reasons to consider it.
Aug 16, 2023
by David Bray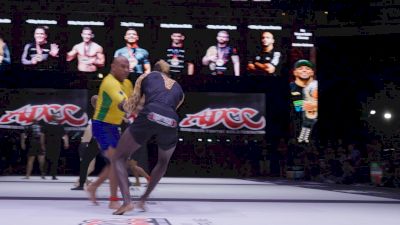 Wrestling legend Dan Gable famously said, "once you've wrestled, everything else in life is easy." While this might be a slight exaggeration, wrestlers regularly share the sentiment that the sport provides excellent foundational skills to prepare people for future success in life.
Wrestling Provides College Opportunities
The sport of wrestling is ranked 6th in participation among all boys sports in the United States, and its participation numbers are rapidly growing for girls (from less than 1,000 in 1994 to over 52,000 in 2023). These participation numbers and the relatively low cost of the sport make it an attractive option for colleges. According to the National Wrestling Coaches Association, over 285 new or re-instated intercollegiate wrestling teams have been established since 2001 which has increased college opportunities for young wrestlers.
The discipline required to participate in wrestling is often cited as a reason that high school wrestlers go on to have success in high school coursework and advance to college. An NCAA study showed that wrestling has one of the highest percentages of first-generation college students among all collegiate sports.
In 2022 and 2023, FloWrestling documented the story of the Eloy Boys, a group of kids who used the sport of wrestling to improve their lives. Several wrestlers from the series have moved on to wrestle in college. Check out the trailer below, and watch the full series at the following link.
Eloy Boys documents how wrestling helped prepare a community of wrestlers for college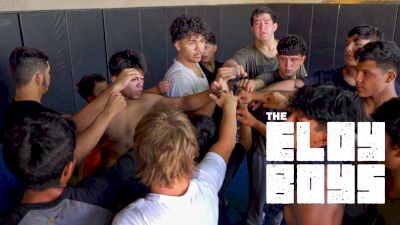 Wrestling Builds Valuable Physical Skills
In addition to preparing kids for future opportunities in life, wrestling also teaches valuable physical discipline. Wrestlers learn from challenging one-on-one struggles against an opponent and also develop an awareness of diet and nutrition through the process of making weight. While not all wrestlers and coaches approach weight loss in healthy ways, when done correctly, this can teach a physical life skill that many young athletes may never learn.
Wrestling training develops skills that can translate to other sports outside of wrestling. Former wrestlers are regularly seen making big impacts on NFL football fields and in other athletic arenas.
Wrestling Is For All People
A great reason to join a wrestling team is that all people can wrestle. It's a sport for boys and girls of all sizes and body types. Wrestling is contested in weight classes. In many sports, an athlete's size can create significant advantages or disadvantages, but at the high school level, wrestlers can compete against people their own size in weight classes that range from 106 lbs to 285 lbs.