Big 12
Davidson Adds Iowa State All-American Marcus Coleman To Staff
Davidson Adds Iowa State All-American Marcus Coleman To Staff
Davidson head coach Nate Carr Jr. recently added two-time All-American Marcus Coleman to his staff.
Jun 5, 2023
by Kyle Klingman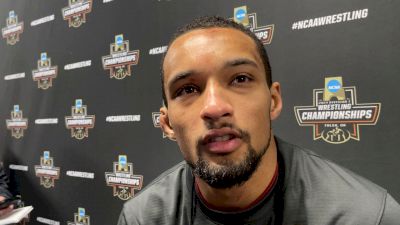 Nate Carr Jr was sure about his first hire when he took over as Davidson's head wrestling coach last year. Now, he's sure about hiring her offspring. Marcus Coleman is joining the Davidson staff after completing his college career at Iowa State as a two-time All-American.
"Upon arriving at Davidson, my first hire was Erica Andorf, who joined our team as the director of operations," Carr said. "Notably, Erica is also Marcus' mother. We are excited to work alongside them both to help build a strong program. Erica and Marcus bring incredible energy and passion to the sport, which will undoubtedly contribute to our success."
Coleman compiled a 99-42 overall record, is a five-time NCAA Qualifier, and a two-time All-American. Most recently, Coleman took second place at the 2023 Big Ten Championship and fifth at the NCAA Championships at 184 pounds. He also became the second wrestler in Iowa State history to qualify for five NCAA Championships (2019, 2020, 2021, 2022, 2023).
"We are excited to welcome Marcus to the coaching staff," Carr continued. "His character, work ethic, and overall experience in the sport will be an important part of the elite-level culture we are building at Davidson. We have taken a significant step forward by founding the CLT Regional Training Center. Marcus will join as an athlete, enabling him to pursue his goal of becoming a World and Olympic champion."
Coleman joins Carr and assistant coach Ty Eustice on the Davidson staff for the 2023-24 campaign.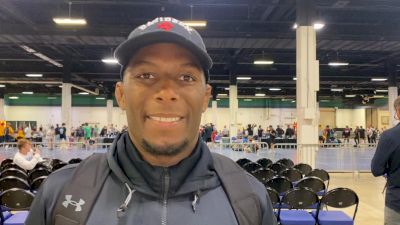 Nate Carr, Jr. discusses his role as head wrestling coach at Davidson during an interview at the 2022 Super 32 tournament.