Roman Bravo Young Announces Grappling Debut After Committing To NLWC
Roman Bravo Young Announces Grappling Debut After Committing To NLWC
Two-Time NCAA champion Roman Bravo-Young has announced his professional grappling debut against Alex Perez one day after he committed to the NLWC.
May 26, 2023
by David Bray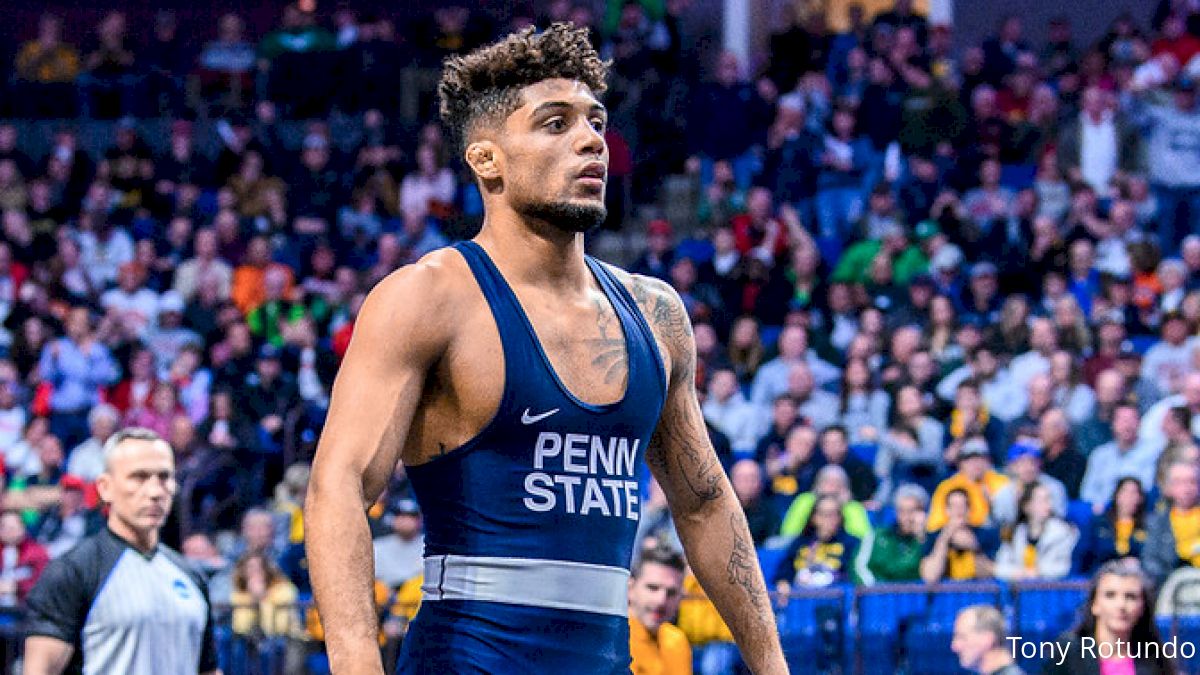 On Wednesday, May 24, the Nittany Lion Wrestling Club announced that Roman Bravo-Young had joined the club to pursue his wrestling goals. A day later, RBY announced that his first professional grappling competition against Alex Perez would take place on June 29.
Bravo-Young is a two-time NCAA champion and three-time national finalist for Penn State's wrestling program, so he's a significant addition to the Nittany Lion Wrestling Club. Before college, Bravo-Young believed his best style was freestyle, and while he hasn't been incredibly active on the international stage since moving to Happy Valley, his skillset does seem like it will translate well to senior-level freestyle. After the NLWC posted RBY's announcement on Twitter, Roman quote-tweeted their graphic with a simple message: "New Goals."
New goals. https://t.co/bAvNVeBqql

— Roman Bravo-Young (@RomanBravoYoung) May 24, 2023
If wrestling fans thought RBY would be focused on his freestyle aspirations alone, they might have been surprised to see the announcement of his upcoming professional grappling debut. Bravo-Young announced that he will compete against Alex Perez, the #6 ranked flyweight in the UFC, in a grappling competition on May 26.
Stepping in the grappling game until I can wrestle again. June 29th. Let's go! pic.twitter.com/Lwy0RoVcLN

— Roman Bravo-Young (@RomanBravoYoung) May 26, 2023
This won't be RBY's first grappling competition. In December of 2020, Roman took on current UFC champ Aljamain Sterling in a hybrid wrestling/grappling match. RBY won the wrestling portion of the competition 6-4 but lost the grappling competition via rear naked choke submission.
Bravo-Young is one of wrestling's top MMA prospects, so it makes sense that he's focusing on other disciplines while also pursuing his Olympic goals. As a wrestler, he fits perfectly in the non-Olympic 61 kg weight class. He will have to decide whether to move down to 57 kg or up to 65 kg for the 2024 Olympic year.
People unfamiliar with Roman Bravo-Young's wrestling career can catch up by watching the FloWrestling documentary, "RBY: Straight Outta Tucson."