2023 Final X - Newark
Thomas Gilman vs Zane Richards - Preview & Prediction
Thomas Gilman vs Zane Richards - Preview & Prediction
Richards beat Suriano at the US Open, but is he ready for Gilman? A full preview of the 2023 Final X matchup between Thomas Gilman and Zane Richards.
May 14, 2023
by JD Rader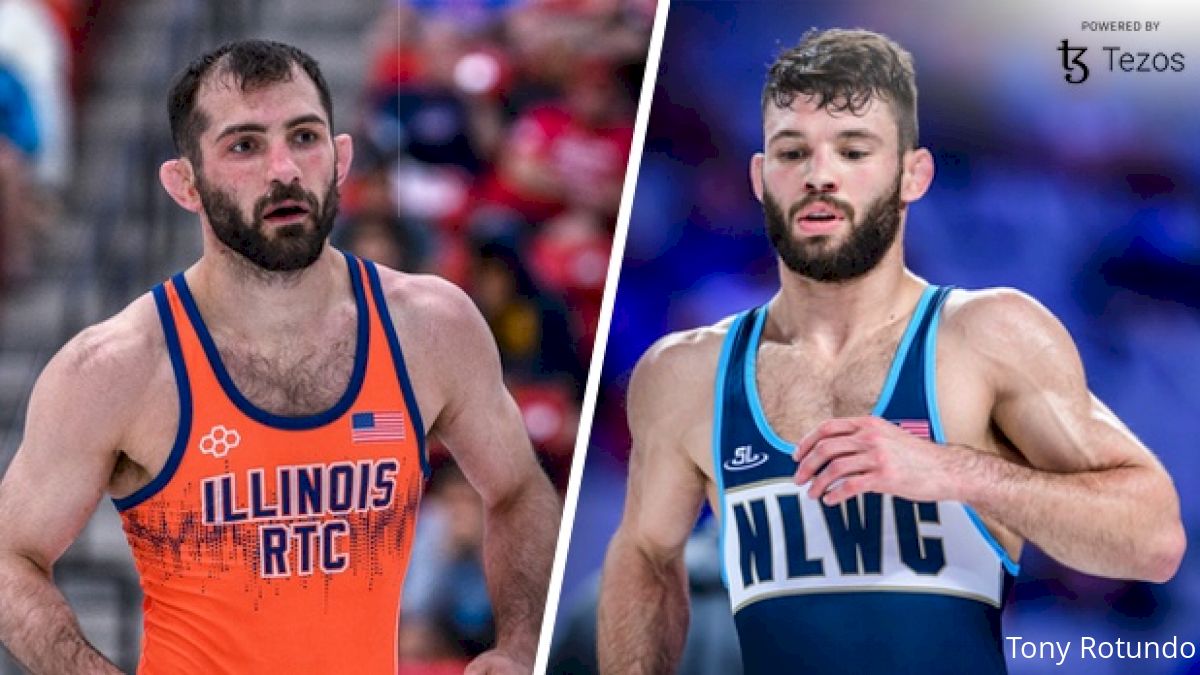 Final X 2023 presented by Tezos is set to go down on June 10 at the Prudential Center in Newark, New Jersey. This event will feature the best wrestlers in the United States as they seek to make Team USA's 2023 World Team. One of the biggest matches of the night will be the rematch from Final X 2022 between Thomas Gilman and Zane Richards.
It's been over two years since Gilman and Richards last met and both guys have improved since then. While Richards just won the US Open, defeating Nick Suriano in the finals, Gilman will still be one of the larger men's freestyle betting favorites at Final X. In their two previous meeting's he won by tech twice and outscored Richards 23-2. So the question is - has Richards improved enough to pull off the upset?
Gilman vs Richards Match History
2019 US Open - Gilman won 12-2
2021 Olympic Team Trials - Gilman won 11-0
Watch Gilman and Richards's 2019 US Open quarterfinal below.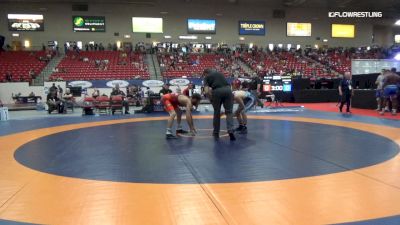 Zane Richards Looked As Good As Ever At The Open
No doubt Gilman is a huge favorite to win this series. However, Richards wrestled as well as I have ever seen him wrestle at the Open. All of the overseas training and competition trips Zen and coach Bryan Medlin have taken over the years are paying off. He outscored opponents 37-8 en route to his US Open title.
Richards "only" won on criteria 3-3 in the Open finals over Nick Suriano. However, in their two previous meetings, Suriano outscored Richards 22-0. While he struggled to do so in the second period, Zane did a good job of grounding himself in the first period against Suriano (4:45 timestamp below) to prevent step-out points - a technique he will have to utilize even more against Gilman than Suriano.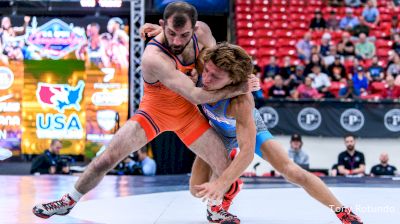 Unlock this video, live events, and more with a subscription!
Get Started
Already a subscriber? Log In
The US Open final wasn't a great example of it, but Richards has a high variety of attacks he uses to score from. A good recent example of this was his 12-2 win over Darian Cruz at the Zagreb Ranking Series in February.
Richards's Scoring Breakdown vs Darian Cruz
Knee pull single
Arm drag to go behind
Post to double leg
Turk and claw turn
Far ankle shot defense
Gut wrench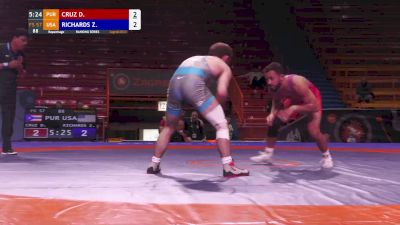 Unlock this video, live events, and more with a subscription!
Get Started
Already a subscriber? Log In
Gilman's Going To Gilman
Richards actually probably uses a more diverse set of attacks to score than Gilman. However, Gilman's tried and true game plan of using underhooks, forward pressure, and single legs to score step-outs and takedowns, has proven highly successful. You know it's coming, but you can't stop it.
Since moving to State College in 2020, Thomas Gilman has jumped levels. However, there have been several times when his usual game plan hasn't worked and it's led to some surprising results. His losses to Zach Sanders, Seth Gross, Horst Lehr, and most recently, getting teched by Kaisei Tanabe at the Dan Kolov (although that was up at 61 kg) were all rather large upsets. With that being said, Gilman has always shown up when it counts, Final X and Worlds/Olympics.
Prediction For Final X
Zane Richards has improved a lot over the last couple of years, but is he ready to take on the final boss in the US at 57 kg? I don't think so. I expect Gilman to win in two matches. I believe his forward pressure and use of single legs will be too much for Richards. Gilman's forward pressure could likely result in an arrant shot from Richards and Gilman capitalizes similar to how Suriano scored in the US Open finals. I wouldn't be surprised to see Richards score a takedown or two each match and possibly even a turn, but in the end, I would be surprised to see Thomas Gilman dethroned.