2023 Pittsburgh Wrestling Classic
Pittsburgh Wrestling Classic 2023 Preview - PA vs The Nation's Best
Pittsburgh Wrestling Classic 2023 Preview - PA vs The Nation's Best
This year's Pittsburgh Wrestling Classic is sure to have incredible action from start to finish. Here's what to expect.
Mar 24, 2023
by David Bray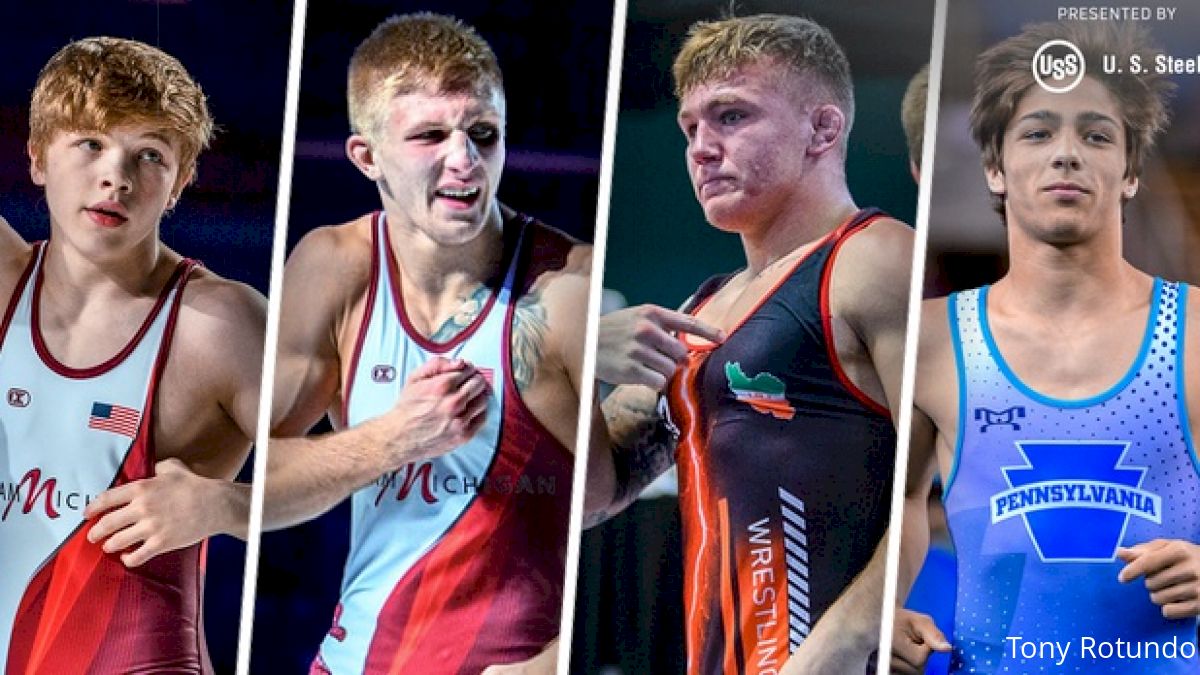 The Pittsburgh Wrestling Classic, formerly the Dapper Dan, has a long-standing tradition of showcasing high school wrestling excellence. Every year, they pit the toughest Pennsylvania high school seniors against the highest-ranked national competitors they can find. This year's PA All-Star team includes 8 nationally ranked wrestlers, half of whom are ranked in the top ten in the country. Team USA? All 12 are ranked inside the top 7 in the country with three #1s and four #2s.
The action gets going with the WPIAL All-Stars vs Ohio All-Stars at 4:00 pm est with Pennsylvania All-Stars vs USA All-Stars at 6:00 pm est.
Matchups - Pennsylvania All-Stars vs USA All-Stars
164 - #22 Abbie Miles vs #1 Destiny Rodriguez, OR
121 - #14 Cael Nasdeo vs #2 Marc-Anthony McGowan, FL
127 - #7 Vinny Kilkeary vs #5 Braeden Davis, MI
133 - HM Jaden Pepe vs #1 Cael Hughes, OK
139 - Former #2 Tyler Kasak vs #2 Ryder Block, IA
145 - #4 Mac Church vs #2 Koy Buesgens, MN
152 - #3 Ty Watters vs #4 Dylan Gilcher, MI
160 - #14 Dylan Evans vs #5 Ethan Stiles, IL
172 - #1 Rocco Welsh vs #2 Josh Barr, MI
189 - HM Jacob Jones vs #1 Brayden Thompson, OK/IL
215 - #13 Sonny Sasso vs #3 Gavin Nelson, MN
285 - HM Layton Schmick vs #7 Matthew Moore, CO
This year's star-studded lineup features both familiar opponents and first-time competitors. The first two matchups on the list are between wrestlers who haven't competed in recent memory, and in both cases, Team USA is favored as #1 Destiny Rodriguez takes on #22 Abbie Miles and #2 Marc-Anthony McGowan wrestles #14 Cael Nasdeo. McGowan is a Princeton commit who's coming off a National Prep title and has a U17 World gold medal to his name. His opponent, Penn State commit Nasdeo, is surging after winning a PIAA title that moved him back into the rankings.
The third match on the list is a Super 32 finals rematch featuring #7 Vinny Kilkeary and #5 Braeden Davis. While Davis is the higher-ranked wrestler, it was Kilkeary who took home the 2020 Super 32 belt at 106 lbs. At 133 lbs, well see a rematch of a 2019 Fargo semi that was contested at 94 lbs between #1 Cael Hughes of Oklahoma and Wyoming Area's Jaden Pepe. Hughes won their previous meeting by tech.
Kilkeary vs Davis in the 2020 Super 32 Finals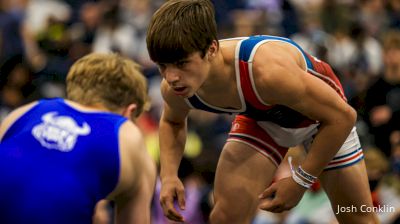 Unlock this video, live events, and more with a subscription!
Get Started
Already a subscriber? Log In
Tyler Kasak and Ryder Block have at least two battles in their past. Kasak won their 2018 Tulsa semi by major decision, but Block won their 60kg contest at Ultimate Club Duals 7-5. Their rubber match comes at 139 lbs. Block is currently ranked #2 in the country which is where Kasak was ranked this fall. He's since come out of the rankings because he spent his senior year training at the Nittany Lion Wrestling Club rather than competing on the high school scene.
145-pounders #4 Mac Church of Waynesburg and #2 Koy Buesgens of Minnesota met at the 2019 NHSCA Duals at 100 lbs. Buesgens led late, but Church snagged a late takedown for the victory. Buesgens won their meetings at Super 32 in both 2021 and 2022, the most dominant of which was a major decision in the 2021 semifinals.
Mac Church vs Koy Buesgens' 2021 Super 32 semifinal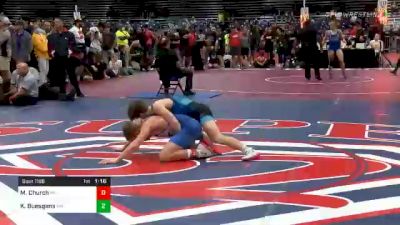 Unlock this video, live events, and more with a subscription!
Get Started
Already a subscriber? Log In
West Virginia commit Ty Watters and Michigan commit Dylan Gilcher both made the Super 32 finals this fall, but they were a weight class apart. Watters was a runner-up at 152 lbs while Gilcher brought home the belt at 145 lbs. They'll meet for the first time this weekend.
Dylan Evans moved back into the rankings after winning a PIAA title in a deep weight class. He'll see #5 Ethan Stiles in a rematch from the consolation bracket at Fargo this summer. Stiles won that match by fall.
The headlining match at 172 lbs features #1 Rocco Welsh and #2 Josh Barr. These two have already met on two massive stages in the last year. Barr won the first meeting in the Fargo finals in dramatic fashion, but Welsh took the rematch in a memorable battle at Who's Number One.
Watch Barr vs Welsh at Who's Number One with their coaches mic'd up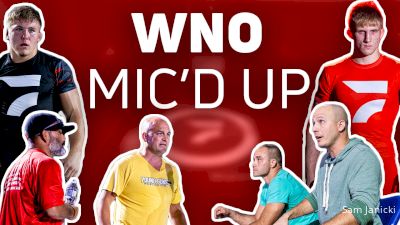 The matchups at 189 lbs, 215 lbs, and 285 lbs are between unfamiliar opponents. Both #1 Brayden Thompson and #7 Matthew Moore are significant favorites as they take on wrestlers just outside the top 20 in Jacob Jones and Layton Schmick. At 215 lbs, #3 Gavin Nelson is also a favorite against #13 Sonny Sasso, but Sasso's scrambly style clashes with Nelson's power which could make for a fascinating upper-weight contest.
Don't forget, the action gets going with the WPIAL All-Stars vs Ohio All-Stars at 4:00 pm est with Pennsylvania All-Stars vs USA All-Stars at 6:00 pm est.