NAIA Wrestler Peyton Prussin Makes NIL History
NAIA Wrestler Peyton Prussin Makes NIL History
Life University's Peyton Prussin made history by signing an NIL deal with WWE's Next In Line program.
Jan 26, 2023
by Kyle Klingman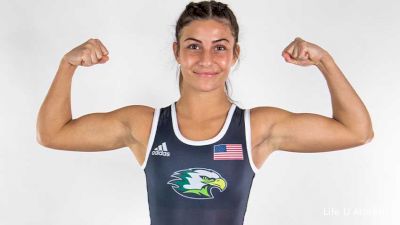 Peyton Prussin remembers sitting ringside with her dad at a taping of WWE Smackdown when she was nine years old. She's holding a John Cena toy that says, "you can't see me."
That was in 2010. In 2023, that's no longer true.
WWE sees greatness in Prussin, which is why the company signed her to its "Next In Line" NIL program. This is a pathway from college athletics to WWE through collaborative partnerships with college athletes.
"I actually have photos of me at a WWE event that my dad took me to when I was nine," Prussin said. "I was in the first couple of rows. An opportunity to be a WWE Superstar didn't seem possible back then."
Her professional wrestling opportunity came through her engaging personality and her explosive on-the-mat style. Prussin, a senior at Life University, is seeking her third NAIA championship this season after winning titles in 2021 and 2022.
Wrestlers Cohlton Schultz (Arizona State), Zachary Knighton-Ward (Hofstra), Mason Parris (Michigan), and 2021 NCAA champion AJ Ferrari are all part of the program. Prussin makes history by becoming the first female wrestler and the first NAIA athlete to be included.
"For the past several years, Peyton has not just been one of the faces of Life University women's wrestling program, but of women's collegiate wrestling," Life University coach Ashley Flavin said. "She's a high-performance athlete who is fun to watch and cheer on, not just because of her skill on the mat, but because of her personality.
"She's fun, energetic, playful, caring, and joyful, but extremely focused and competitive when it's time to work. We are thrilled for Peyton to have this partnership with WWE and excited to have a whole new group of fans opened up to her, our team, and the sport. The WWE could not have picked a better athlete for this opportunity."
Prussin has quite an opportunity this weekend, too. The Las Vegas native will join her Running Eagle teammates in Fort Wayne for a dual against Indiana Tech on Friday, then she'll fly to San Antonio, Texas, for Royal Rumble where the "Next In Line" class will be introduced on Saturday.
"I'm pretty excited," Prussin said. "I think it's a cool opportunity to be part of something this big. It gives me more opportunities and more options in the future. I get to see what this is all about before making a decision."
WWE Superstar And Two-time Wrestling All-American Jacob Kasper On Peyton Prussin
"Some people were put on this planet with the purpose of standing out and being a star. Maybe it's to help others or maybe it's just how they are. Either way, that's Peyton. They talk about the airport test, where if you are walking in an airport would people notice an individual because they have that superstar quality that makes people wonder who they are and what they do. That's her.
"I've seen her produce content for social media, I've seen the way she carries and presents herself, and, most importantly, I've seen the way she works and competes on and off the mat.
"In baseball, you hear "five-tool player" used to describe the rare player who excels at all five of the major tools (speed, throwing, fielding, hitting for average, and hitting for power).
"In professional wrestling, I'd argue those things are the following:
1. Presence. The way that you carry yourself.
2. Being personable. How you interact on a micro-level with people, co-workers, bosses, and fans.
3. Personality. What type of person are you and what type of person can you embody on television?
4. Body control. The ability to control your own body and someone else's.
5. Improvement. The ability to work on improving the above four things.
"Peyton Prussin is the type of girl that the CEO of a multibillion-dollar company notices in a room full of college athletes and potential superstars. Even amongst the best, Peyton stands out. Peyton Prussin is a five-tool potential worldwide megastar. She can do whatever she sets her mind to."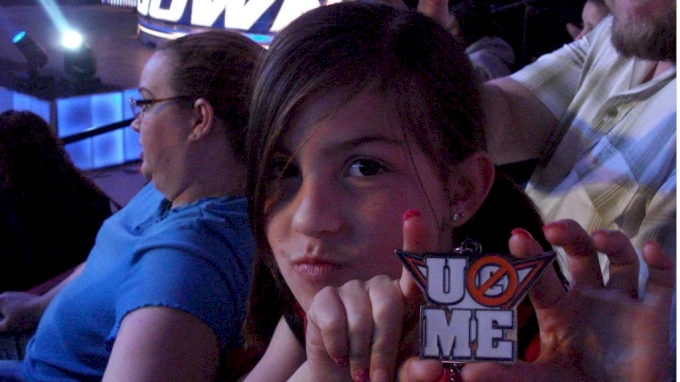 Peyton Prussin at a WWE Smackdown taping in Las Vegas that aired on April 2, 2010. We see you, Peyton!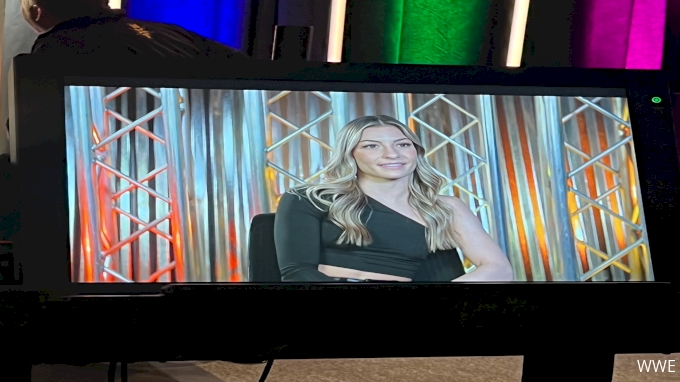 Prussin filming promos at the WWE's training facility in Orlando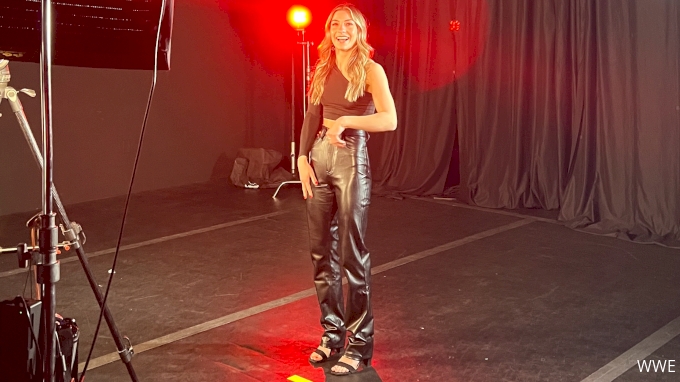 Prussin at the 2021 Multidivisional National Duals in Louisville, Kentucky