Women's Weekly
Peyton Prussin Blazing Her Own Path To Superstardom
Peyton Prussin Blazing Her Own Path To Superstardom
Life University star Peyton Prussin is growing in popularity, and she has a handful of NIL deals to go with it.
Sep 8, 2022
by Kyle Klingman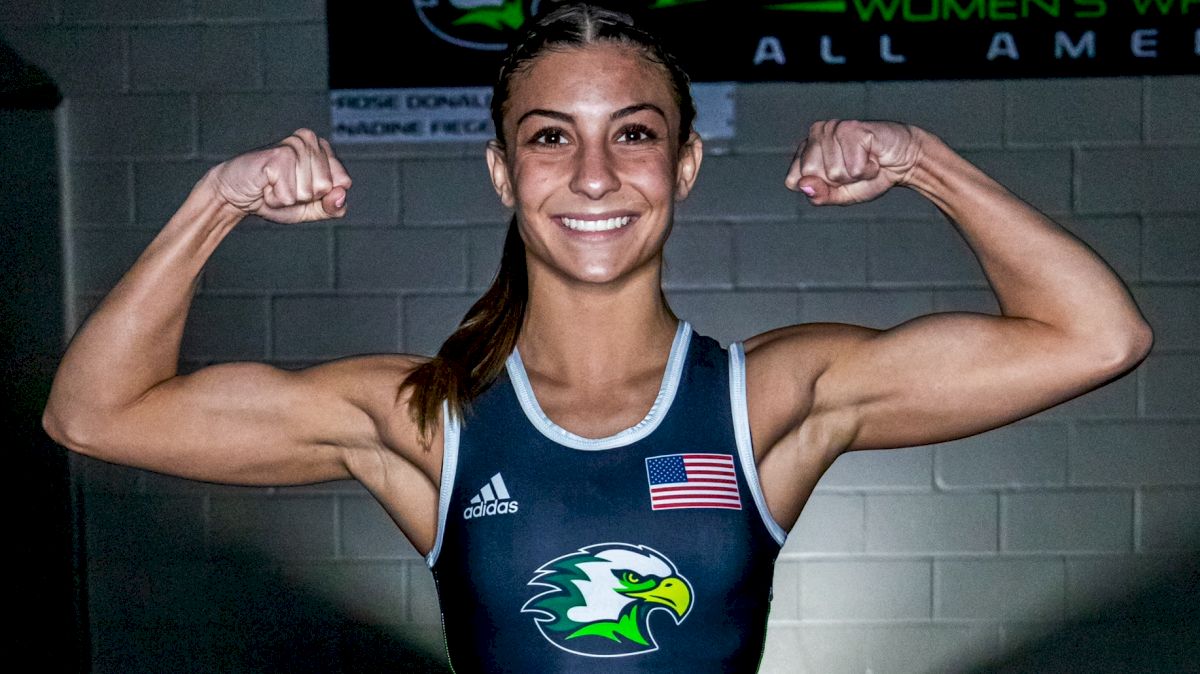 Jacob Kasper had never met Peyton Prussin, but he knew she had the indefinable qualities that separate someone from the rest of the pack. Kasper (ring name Julius Creed), a Division I All-American for Duke in 2017 and 2018, is currently a WWE Superstar who has already won NXT tag team belts with his brother, Drew.
Kasper knows talent when he sees it, and he saw it in bunches when he spotted Prussin. That's why he reached out through social media to gauge her interest in professional wrestling. They flew her to Nashville, Tennessee, for Summerslam on July 30 and gave her a look.
"I'm looking at the people (WWE is) signing and they're signing a lot of really good talent and I feel like the wrestling community has more to give," Kasper said. "I've seen her wrestle several times and this girl just has that 'it' factor. When she walks in a room or walks in an airport you're like, 'I don't know who this is but I know she's somebody.'"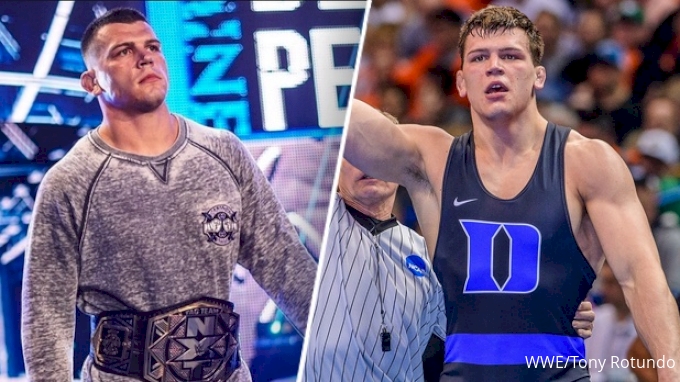 Jacob Kasper was a two-time All-American for Duke before becoming a WWE Superstar
That's not all. She already impressed newly appointed WWE chairman Triple H (real name Paul Levesque) during a tryout. Kasper was leading a workout at the Wild Horse Saloon when Triple H approached him about Prussin.
"I can tell already she's going to be a star," Triple H told Kasper. "She has the 'it' factor you were talking about."
Reminder: That's the head of a billion-dollar company saying that.
"The sky is the limit for her," Kasper said. "That's all props to her for how she carries herself and the way she works and the things she's earned for herself over her life.
"She's clearly a hard worker. She's clearly a smart girl. She can clearly figure stuff out. She can clearly deal with the physicality and what this job entails. The only thing I hadn't seen her do was cut a promo or give an interview but I feel with hard work you figure just about anything out."
Prussin jumped from sport to sport until her father, Ely, suggested jiu-jitsu when she was 12. She tried her hand at wrestling as a freshman in high school and was hooked. Prussin earned NAIA titles in 2021 and 2022 and has three more opportunities to go.
The Las Vegas native chose Life University in Marietta, Georgia, when coaches spotted her early and showed interest through the entire recruiting process — not just when she started placing at Fargo.
Now she's the face of the program and a face of women's college wrestling. Prussin is landing NIL (Name, Image, Likeness) deals with clothing companies, wrestling-based apps, and, of course, WWE.
Peyton Prussin was invited to attend WWE Summerslam in Nashville, Tennessee
This is a viable way for her to earn income while she balances wrestling and school.
"(NIL) is kind of like a job because I don't have much time for a job that's eight hours a day," Prussin said. "I see this as a great opportunity. I thrive in these opportunities. I'd love to have even more opportunities.
"I don't think my plate is full and I have a lot to offer still. One thing I'm confident about is I'm a fast worker and I get things done. Even with this on top of school and wrestling, I don't feel like this is affecting me much. I work fast with everything I do — with cleaning, with wrestling, with school. I just don't procrastinate."
Prussin's breakthrough moment came in 2021 when she rolled through the Missouri Valley Open. That opened the floodgates to her ever-growing popularity, which, in turn, led to the deals she currently has.
"I've gained a fanbase in a way," Prussin said. "I've sent out signed posters to some kids. I've sent t-shirts and old singlets of mine to kids whose parents reach out to me. I've also created a lot of friendships over social media."
Being in the spotlight doesn't come naturally for Prussin, but she's gained valuable skills as her reputation continues to soar. Two years ago, she might get so nervous during a conversation that speaking was difficult.
Today, Prussin is seeking out conversations and developing her communication skills — even though she might be a little nervous at times. She is being sought out by her peers, too. Teammates and opponents want to learn more about NIL deals and how she is navigating a new space in college athletics.
"I try to have a positive outlook on things and to be there for people on my team, for other teams, or anyone in my weight class," Prussin said. "That's how I want to represent myself. Having these NIL deals makes me more confident in myself so I can help other people grow as well."
The Olympic dream is still on the table, or she might try something else. Peyton Prussin has endless opportunities, and she gets to open whatever door she chooses.