2023 NWCA Multi-Divisional National Championship
King, SOU Women Win Down-To-The-Wire National Duals Thrillers
King, SOU Women Win Down-To-The-Wire National Duals Thrillers
It came down to the last match, but King and Southern Oregon pulled off dramatic wins at the NWCA National Duals.
Jan 8, 2023
by Kyle Klingman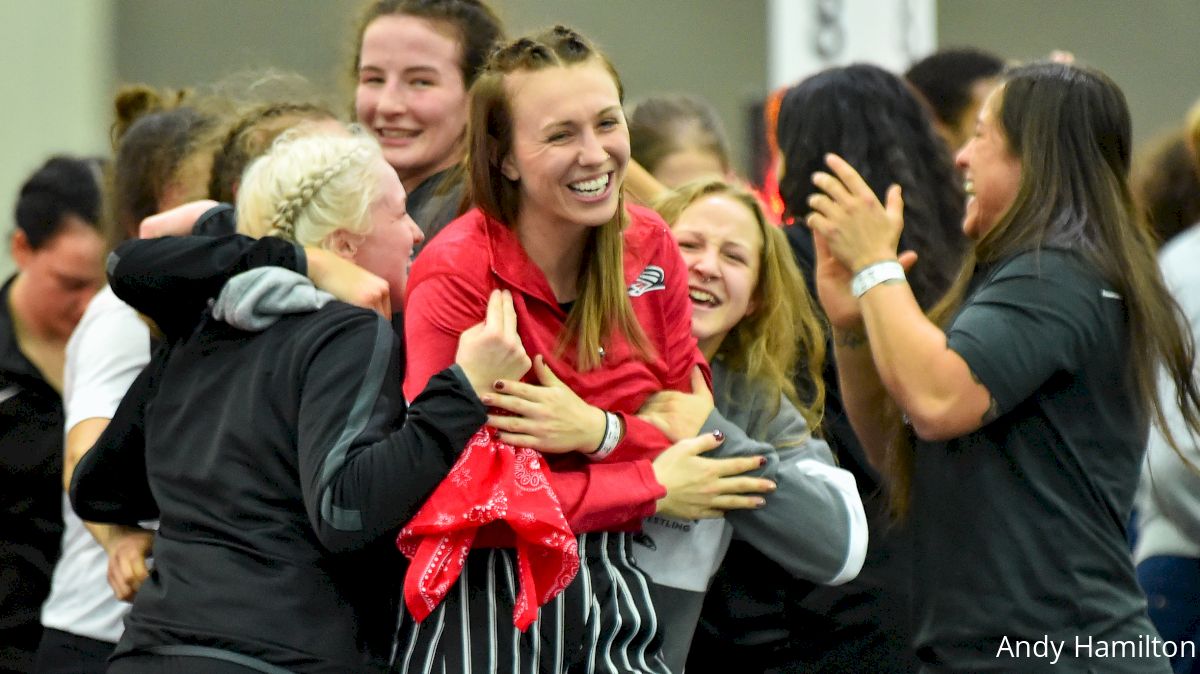 If dramatic finishes are your thing, then King and Southern Oregon delivered must-watch finals at the NWCA National Duals.
The top-seeded Tornado entered the tournament short-handed and still pulled out the win. Head coach Jason Moorman didn't have a 191-pounder all weekend but he used a strategic move for a 22-20 win over a powerful North Central squad.
King was ahead 20-15 after 155 pounds when the team forfeited against North Central's nearly unstoppable Yelena Makoyed at 170 pounds. How good is Makoyed? Well, she won three international ranking tournaments in 2022 and pinned the reigning World champion at the World Cup.
So, yeah, she's pretty stellar.
Moorman bumped up Cheyenne Bowman to take on Traeh Haynes at 191 pounds. Bowman controlled the match from the start for a 5-1 win and a team title for the Tornado.
The turning point was at 136 pounds when King's Viktorya Torres was behind 7-0 and pinned Yele Aycock with 34 seconds remaining. A fall by Ana Luciano at 143 factored heavily into a thrilling victory.
"I planned on (moving Cheyenne Bowman) up 10 minutes before the dual," Moorman said. "After 136, I was going to make the decision. Viktorya pulled out a huge pin (after she was) down 7-0. I felt like that put us in contention and I knew right then I was going to make the move.
"After 123 I looked at the bench and said, 'Right now, they want it more than you and they're showing it. You have to make a decision and we have to trust and rely on each other.' They found ways to win."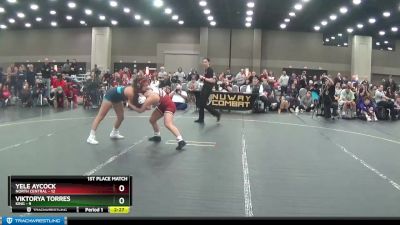 Unlock this video, live events, and more with a subscription!
Get Started
Already a subscriber? Log In
King's Viktorya Torres's pin at 136 pounds made the ultimate difference for her team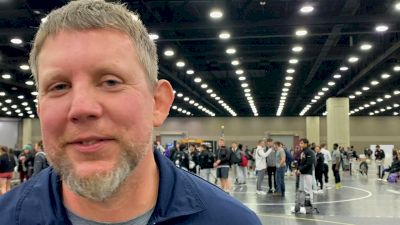 Jason Moorman didn't have a 191-pounder at the National Duals, but he had a surprise in store during the finals against North Central.
Raider Nation
If that wasn't enough, Southern Oregon took the NAIA title a few minutes later, and, like King, it came down to 191 pounds. The Raiders entered the final match with a 19-17 lead over Grand View.
Grace Kristoff held on for a 3-1 win over Olivia Brown in a match that lacked action but was filled with drama. Southern Oregon coach Gabby Weyrich became the second female head coach to win a national team wrestling championship following Ashley Flavin leading Life University to the title in 2022.
Southern Oregon's 22-18 victory ultimately hinged on Natalie Reyna-Rodriguez winning a 4-2 match at 123 pounds. The Vikings won four straight matches from 130 through 155 to take a 17-15 lead with two matches remaining. Joye Levendusky earned a 10-0 tech at 170, which set up the showdown at 191.
"I'm excited," Weyrich said. "I've been here before when I was at McKendree but it's different being in this head role. This gives me a little confidence that I know what I'm doing and I'm leading this team in the right way.
"I have a ton of confidence in Grace. She's one of the athletes I've worked with the longest. It's been fun watching her grow and be able to finish that (for our team). I knew she was going to do it."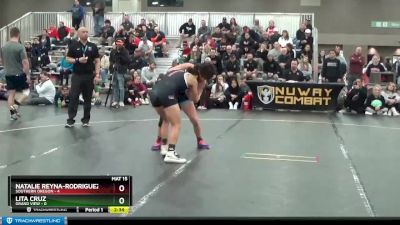 Unlock this video, live events, and more with a subscription!
Get Started
Already a subscriber? Log In
Natalie Reyna-Rodriguez had a key win for Southern Oregon at 109 pounds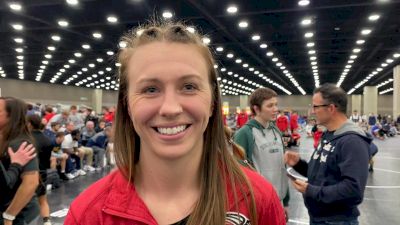 Southern Oregon coach Gabby Weyrich used the strength of her team and mentors to win a tight NAIA championship final at the National Duals
Making History
On the consolation side of the NCAA bracket, Presbyterian and Sacred Heart faced off in the first all-D1 women's dual in wrestling history. The Blue Hose won, 26-20, over the Pioneers, but the moment meant more for the advancement of women's wrestling than the final outcome.
"Last year we didn't even have a full line-up and now we are at the National Duals," Sacred Heart coach Paulina Biega said. "It was nice that we finally got to meet up and I was really happy that it happened here.
"Am I happy with the result? No, but it was great to meet. There will be more D1 women's programs but we were the first two."
There are currently four D1 women's wrestling programs: Iowa, Lindenwood, Presbyterian, and Sacred Heart.
Click here for full brackets and results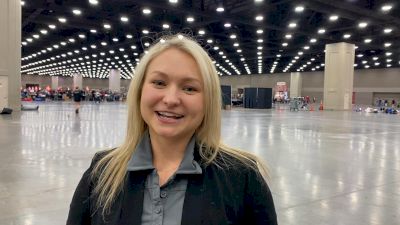 Sacred Heart coach Paulina Biega's team placed seventh at the NWCA National Duals following significant improvements in year two of having a D1 program.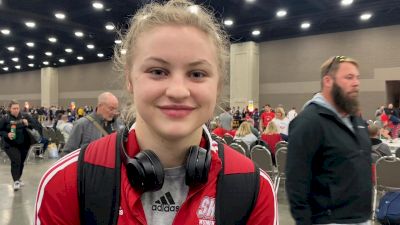 Sacred Heart sophomore Maddie Sandquist was part of a historic meet between D1 Presbyterian at the NWCA National Duals.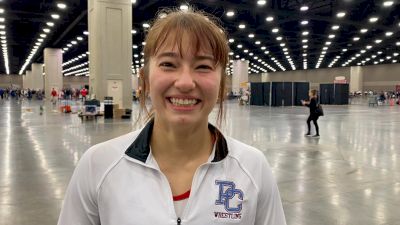 CG Bertrand didn't know any of her teammates when she attended Presbyterian. Now, she can't get enough of them.