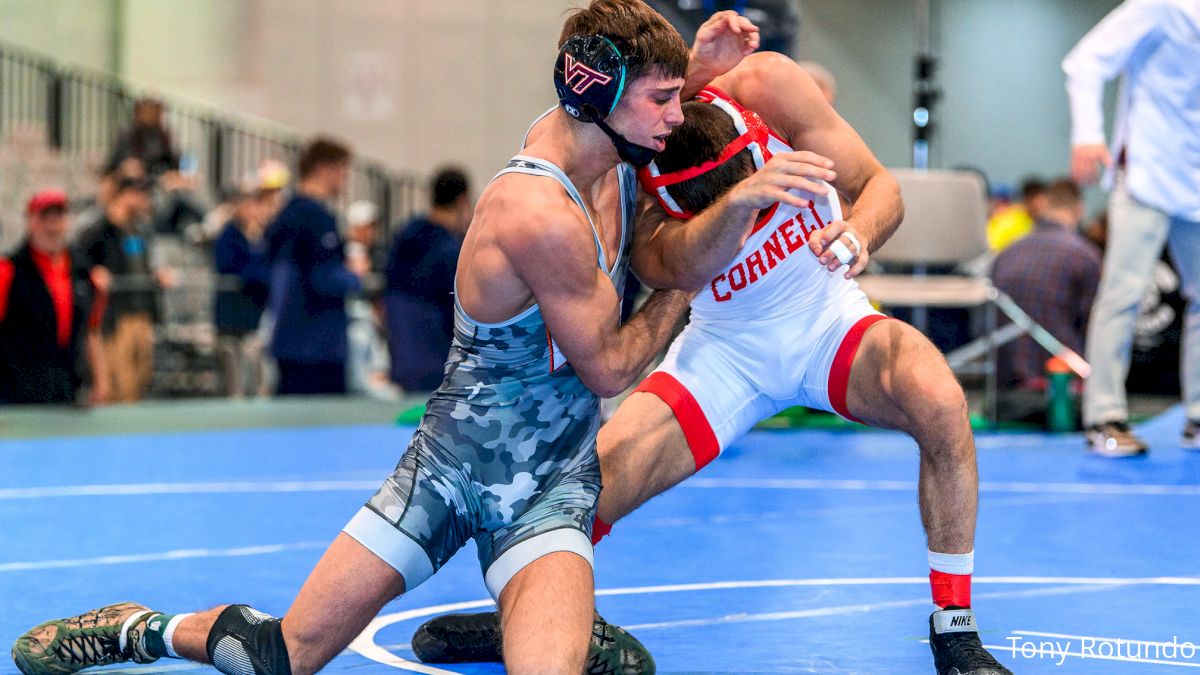 Virginia Tech's 9th ranked 133-pounder, Sam Latona, just pulled off the biggest win of his season. The 16-4 All-American took out Cornell's #3 Vito Arujau in a rematch of this season's Cliff Keen Las Vegas Invitational semifinals.
In Arujau and Latona's first meeting, Vito used a first-period feet-to-back move to put the contest out of reach. He ultimately won the bout 6-1. In the rematch, Latona worked for a high crotch in the opening period which ended up being enough for a 3-2 decision.
Sam Latona's first-period takedown against Vito Arujau
SAM LATONA = RELENTLESS!!!#Team100 #Hokies 🦃 pic.twitter.com/h5BKZGFUU8

— Virginia Tech Wrestling (@HokiesWrestling) January 7, 2023
Latona is in his first season at 133 lbs after competing at 125 lbs for the previous three years. His victory over Arujau announces him as a serious contender for a top spot on the NCAA podium in March.