Big Ten
2022 Midlands Brackets Are Here!
2022 Midlands Brackets Are Here!
The 2022 Midlands brackets have been released, and there are plenty of reasons to watch.
Dec 29, 2022
by Kyle Klingman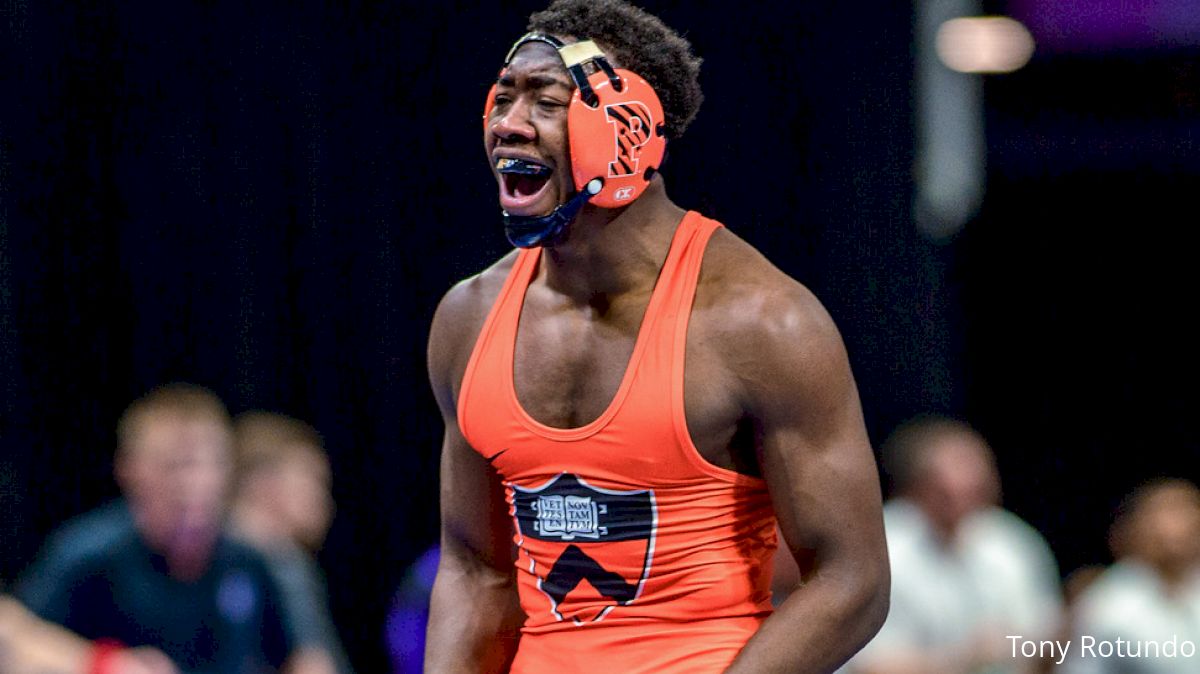 Both of Princeton's returning national finalists are competing at the prestigious Midlands Championships on December 29-30, but neither is seeded first. Why? Both have moved up a weight from where they are ranked.
Pat Glory is seeded third at 133 pounds and Quincy Monday is seeded second at 165. Both were expected to be at a lower weight class but this might be a sign of what's to come. A strong Midlands performance might push them to stay up.
Lucas Byrd (Illinois) is the top seed in the 133-pound bracket and Arizona State's Michael McGee is seeded second. Wisconsin's Dean Hamiti is the #1 seed at 165.
Arizona State's returning national finalist Brandon Courtney is seeded second behind Wisconsin's Eric Barnett at 125 pounds but Courtney's teammate, Richard Figueroa, is not entered.
Nebraska's 2022 national finalist Ridge Lovett is redshirting this season but is the top seed at 149 pounds.

Arizona State's Cohlton Schultz, a 2022 NCAA tournament runner-up to Gable Steveson, is seeded first at 285 pounds despite dropping a 5-2 match to South Dakota State's AJ Nevills at the Cliff Keen Las Vegas Invite. Northwestern's Lucas Davison finished ahead of Schultz at CKLV but is seeded second.
Check out the full Midlands brackets, here.