2023 Southern Scuffle Presented by Compound Sportswear
2023 Southern Scuffle Middleweight Preview
2023 Southern Scuffle Middleweight Preview
A full breakdown of what to expect from the 149, 157, and 165-pound weight classes at the 2023 Southern Scuffle.
Dec 28, 2022
by JD Rader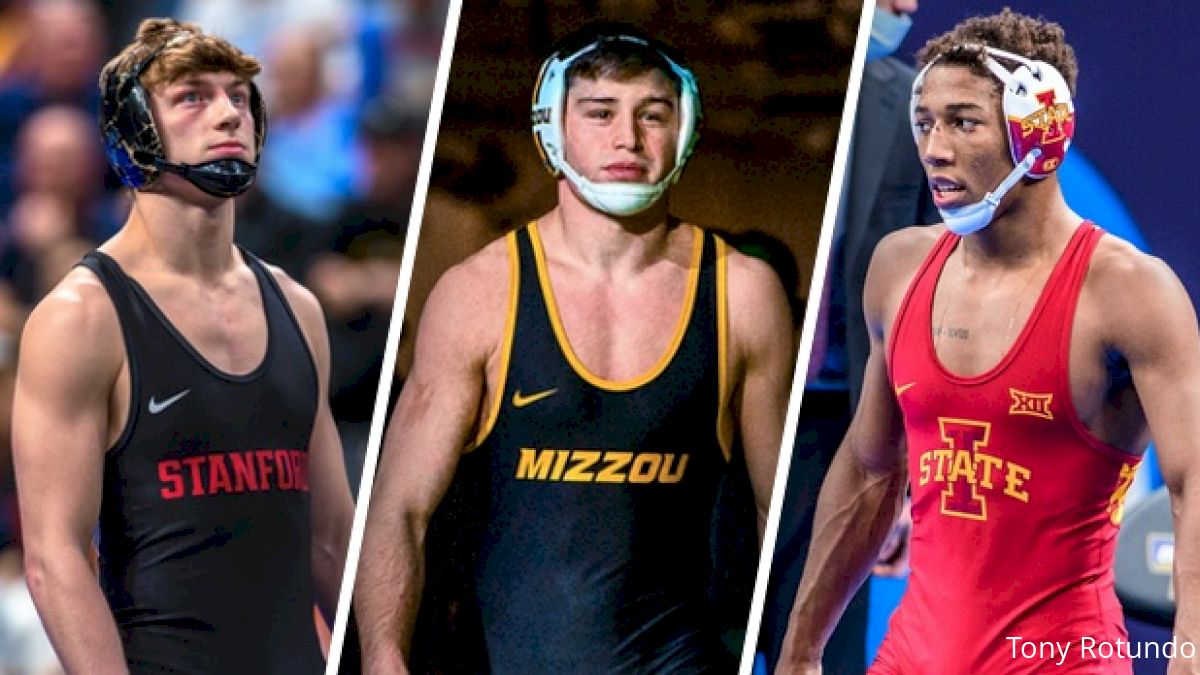 What better way to ring in the new year and the second half of the college season than by sitting on your couch all day and watching wrestling? It's going to be easy this year with the Southern Scuffle set to be one of the best ever.
Below is a breakdown of what we could see at 149, 157, and 165 pounds based on the latest available information.
149 Pounds
The Favorite
#3 Paniro Johnson, Iowa State
If you had said this preseason that Iowa State's Paniro Johnson would be the highest-ranked wrestler in a field with Jon Jon Millner, Brock Mauller, Jaden Abas, Quin Kinner, and other national qualifiers, I would have called you crazy. That's exactly where we're at, however. With wins over Austin Gomez and Max Murin, Johnson has passed every test he's faced this season. His only loss this season was to 3X NCAA champion Yianni Diakomihalis and even then he impressed by taking him to overtime.
Johnson isn't the type to blow his opponents out of the water. He'll wrestle most close regardless of their level. However, he's extremely hard to take down.
This will be the first big tournament test for Johnson at the Division I level. Although he did have matches on back-to-back days at the Collegiate Duals, we've only seen him in a dual format up to this point. If he stays on the front side, Johnson will have three matches on Sunday and two on Monday. You can find the full schedule HERE.
The Contenders
#7 Jonathan Millner, App State
#9 Brock Mauller, Missouri
While Johnson is the odds-on-favorite, it would not be surprising to see any of these guys end up on top of the podium on Monday. Millner took 4th the last time he competed in this tournament in 2020. He's gotten a lot better in the past three years going from national qualifier to 8th at NCAAs to 6th last season. Millner's length, top game, stinginess, and experience could pose problems for a young guy who picks his shots carefully like Johnson.
Brock Mauller is another All-American who could potentially get the better of Johnson. Mauller's biggest test so far this season came against true freshman Caleb Henson. The two wrestled a razor-thin 7-5 match in their dual three weeks ago. A last-second takedown gave Mauller the win. Could he do the same to another young gun in Paniro Johnson? A Millner - Mauller semi would be excellent has they have never wrestled in their careers.
Sleepers & Landmines
Ethen Miller, Maryland
Noah Castillo, Chatanooga
Ethan Miller is a redshirt freshman with a 9-1 record. The only blemish on his record is a 7-4 loss to Brock Mauller. That has been the only ranked opponent his seen so far this season, however. That will obviously change this week.
Falling one win short of qualifying for the national tournament last year, Noah Castillo hasn't had the results I'm sure he was looking for so far. A sophomore competing in his home gym, this could be a breakout tournament for him.
Rader's Predictions
Johnson 2) Millner 3) Mauller 4) Henson
---
157 Pounds
The Favorites
#3 Kendall Coleman, Purdue
#6 Jared Franek, ND State
Another weight with a surprise highest-ranked wrestler. Going into the season, Kendall Coleman was ranked #14 and behind three other wrestlers in this field. With a 16-1 record this season including a win over #4 Will Lewan and the only loss to #2 Peyton Robb, Coleman is coming into the Southern Scuffle ranked #3 in the country.
Sitting at 5-1 with wins over Jarrett Jaques and Brayton Lee, Jared Franek is off to a great start of his own this season. His only loss is also to Peyton Robb. The NDSU fifth-year wrestler won the Scuffle last season.
Contenders
#9 Kaden Gfeller, OK State
#10 Brayton Lee, Minnesota
#13 Jarrett Jacques, Missouri
Kaden Gfeller is trying to become the first three-time Southern Scuffle champion at three-different weights since Kyle Dake did it in 2012. Gfeller won it as a redshirt in 2018 at 141 lbs, then again in 2019 at 149 lbs. Now he's competing at 157 lbs and looking good doing it. He has a 2-0 win over Brayton Lee from earlier this month. Lee isn't having the season a lot of fans expected from him after coming back from a season-ending injury last year. He could get the opportunity to avenge both of his losses this season with the other coming to Franek.
Franek also has a win over Jarrett Jacques this season. The winning takedown came in sudden victory, however. Franek beat Jacques at last year's Scuffle in overtime as well.
Sleepers & Landmines
Daniel Cardenas, Stanford
To any hardcore wrestling fan, Daniel Cardenas isn't a sleeper. However, to the casual college fan, they may not be familiar with the Stanford freshman yet. A Colorado native, he was the #23 overall recruit coming out of high school last year. Currently ranked #20, Cardenas hasn't faced anyone in the top 15 yet this year. However, he's 12-0 and I'm very confident stating that he's isn't going to be very good, but already is very good. I wouldn't be surprised to see him push for a spot in the top four here especially if we see some forfeits on day two.
Watch Daniel Cardenas win the Doc B as a senior last year below.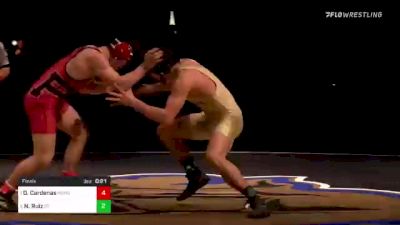 Unlock this video, live events, and more with a subscription!
Get Started
Already a subscriber? Log In
Rader's Predictions
Franek 2) Lee 3) Gfeller 4) Coleman
---
165 Pounds
The Favorites
#1 Keegan O'Toole, Missouri
#2 Shane Griffith, Stanford
#3 David Carr, Iowa State
This is the weight of the tournament, folks. I can't remember the last time there was a regular season tournament bracket with three national champions in it. With this being David Carr's first year up at 165, he's the big question mark. O'Toole and Griffith met in the NCAA finals last year with O'Toole winning 6-5. Obviously, a match that could flip if adjustments are made by Griffith and not by O'Toole. O'Toole will receive the #1 seed meaning it will be a Carr - Griffith semifinal with the winner getting O'Toole. Both of those matches will occur on Monday.
Watch O'Toole and Griffith's 2022 NCAA final below.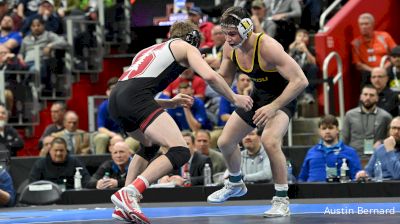 Unlock this video, live events, and more with a subscription!
Get Started
Already a subscriber? Log In
The Contenders
#19 Wyatt Sheets, OK State
#21 Michael Caliendo, ND State
#22 Andrew Sparks, Minnesota
It would be shocking to see anybody but a combination of two of the three wrestlers listed above in the finals of this weight as there is a stark drop off in resumes. However, Wyatt Sheets, Michael Caliendo, and Andrew Sparks are the next guys up. All three of these guys are on the same level, but Caliendo might have the upper hand as he's 2-0 this year against Sparks and Sparks beat Sheets.
Sleepers & Landmines
Cael Carlson, Minnesota
Andrew Sparks is back in the starting spot for the Gophers this season, but don't forget that when Sparks got hurt at the Scuffle last year, Carlson stepped up, took 3rd and then would go on to be a national qualifier. Two good options for the Gophers at 165 lbs.
Rader's Predictions
1) Carr 2) O'Toole 3) Griffith 4) Caliendo