2022 UWW World Cup
Jenna Burkert Was The Real Winner At 2022 World Cup
Jenna Burkert Was The Real Winner At 2022 World Cup
Jenna Burkert came out on top despite dropping two matches at the 2022 World Cup in Coralville.
Dec 14, 2022
by Kyle Klingman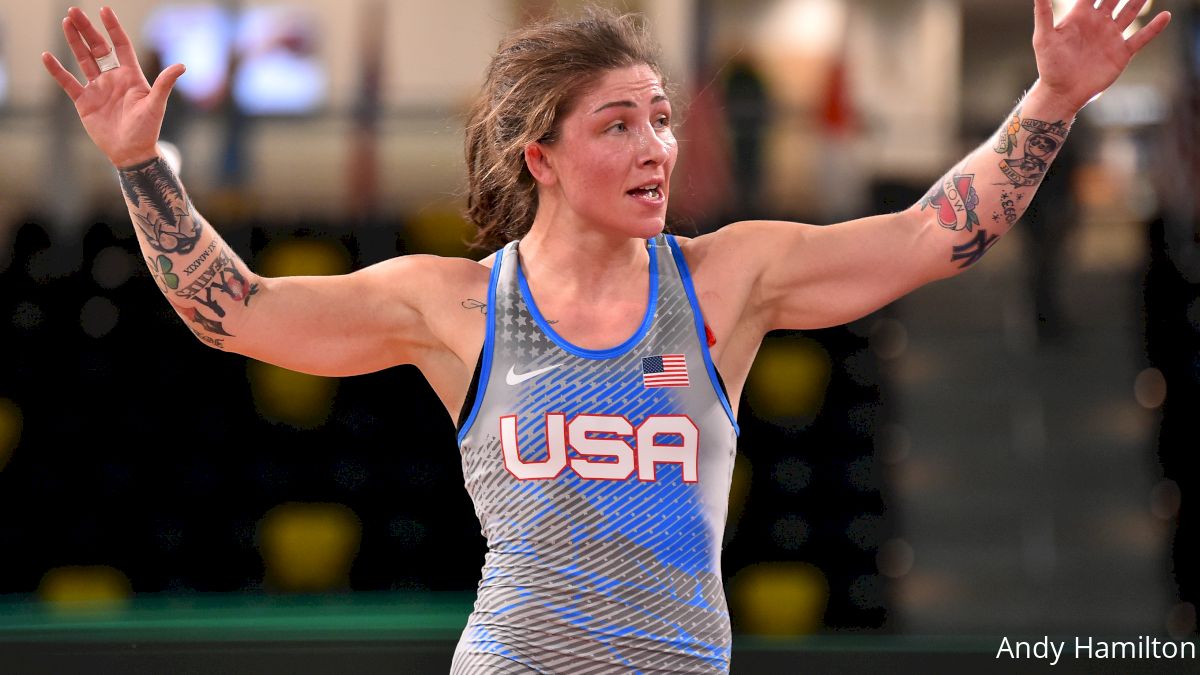 Jenna Burkert went 1-2 at the 2022 World Cup but you'd never know it. Burkert took a heartwrenching 7-6 loss to Bolortuya Bat Ochir of Mongolia during the bronze medal match following a lost challenge.
There was a glimmer of hope for Burkert when the final sequence was rescored and the American corner began to celebrate an apparent victory. It was not to be, though, as the exchange eventually went in favor of Mongolia, which meant the second loss in three matches for Burkert.
Rather than sulk or get angry or vent her frustrations, Jenna Burkert became the person that wrestling fans love. Kids and adults flocked to the 2021 World bronze medalist as she made her way out of the competition venue.
She signed every autograph, shook every hand, and took every picture — all with a smile and gratitude for anyone who wanted to meet her.
"I was in their shoes once," Burkert said. "(Olympic bronze medalist) Patricia Miranda was the one when I was a kid taking the time to talk and to give me advice. I think you have to be able to compartmentalize. Whether you win or lose, 12 minutes later, you have to be able to forget.
"It's very special to me and I always know that I'm more than Jenna the wrestler with these wrestling shoes on. I want to be able to engage with fans and let them know who I am and sign these autographs. It's important to them but it's really important to me as I hit the end of my career. It's important to take it all in so I enjoy the fans."
Miranda set the bar high. Burkert was about to compete in the finals of the Cadet World Team Trials when she met the 2004 Olympic bronze medalist. Miranda asked about her upcoming competition when Burkert mentioned she was hungry since she didn't eat anything all day due to nerves.
"Hold on, I'll be right back," Miranda told Burkert.
She ran to the cafeteria, made a peanut butter and jelly sandwich, filled a cup of Gatorade, and brought it back to Burkert at the venue.
"She explained the importance of nutrition while competing and it was such a pivotal moment in my career," Burkert said. "It doesn't matter how big you are or what medals you have, you're still a person and you're still a human. She took the time to reconnect with me and advise me and give me some tips. And she brought me some food. That's a huge part of why she's my hero, even to this day."
The last two years haven't been easy for Burkert. She lost her mother the week of the Olympic Trials but reached the best-of-three series against Helen Maroulis with an inspired performance. She lost the first match, took match two, and fell in match three to one of the world's greatest women's freestyle wrestling champions.
Burkert rebounded by making the 2021 World team where she eventually won a bronze medal. She was poised to make the 2022 World Team but suffered a concussion at Final X and was literally knocked out of the competition.
The 2022 World Cup was Burkert's first competition since her injury, and she even contemplated retiring at one point. The people's champion proved her point in Coralville, Iowa, that wrestling is better when Burkert is competing.
Jenna's wife, Alexandra, understands her spouse's impact on wrestling better than anyone.
"We talk all of the time about the importance of authenticity in this sport — especially when it comes to the growth and openness of it all," Alexandra said. "These kids want to meet the people they might actually be one day.
"Jenna grasps that, and she values it tremendously. Honestly, it's an honor to be in her corner for so many reasons, and that's just one of them. Her small moments like that will become these treasured memories for so many young wrestlers."
Jenna Burkert is a shining example of who we should aspire to be, and what we can hope to become.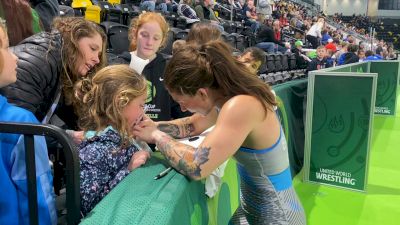 Jenna Burkert may have lost her match to Mongolia, 7-6, at the World Cup, but she won over the fans afterward.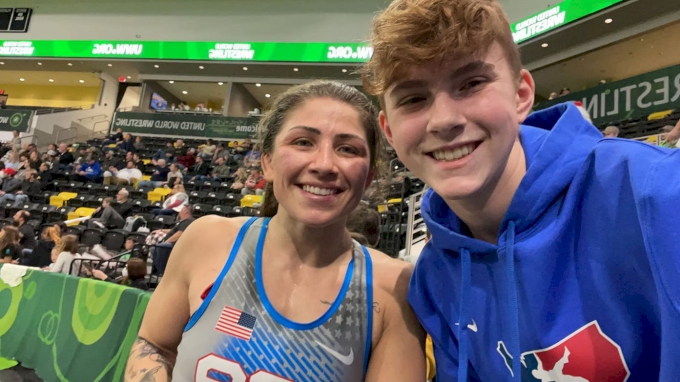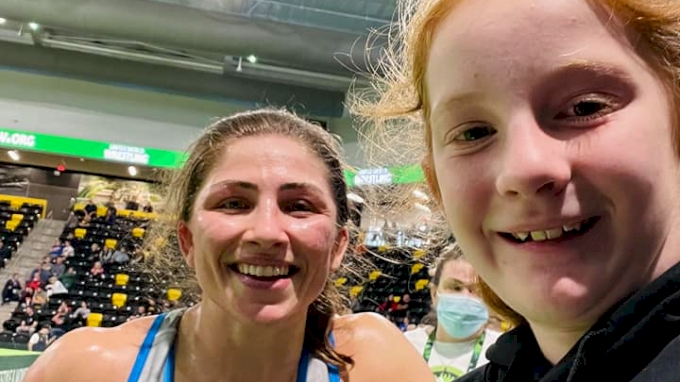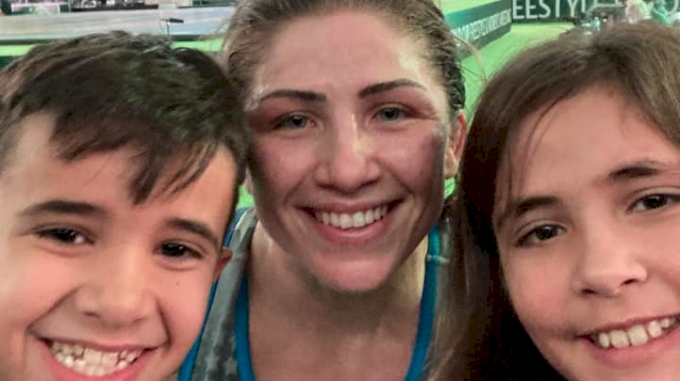 du