2022 Cliff Keen Las Vegas Invitational
CKLV Bracket Reactions
CKLV Bracket Reactions
See the top early matches you can't miss at this year's Cliff Keen Las Vegas Invitational.
Dec 2, 2022
by JD Rader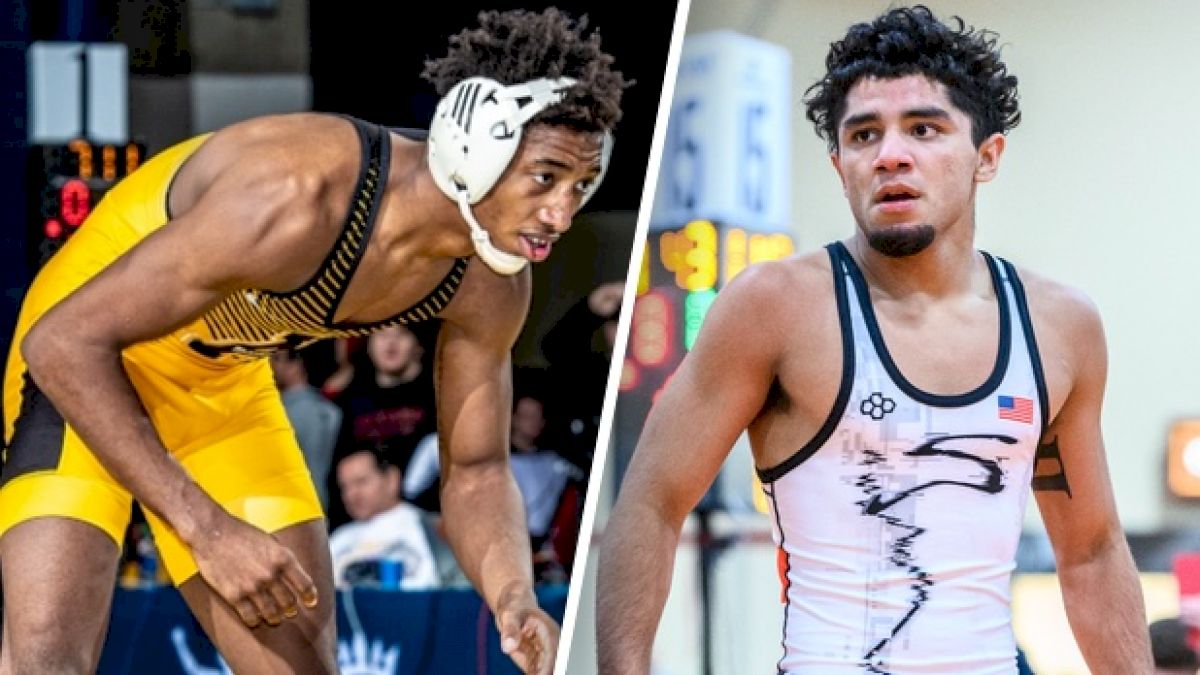 CKLV brackets are here! Check out a baker's dozen worth of day 1 matches you won't want to miss.
125 - Jore Volk vs Jarrett Trombley, R32
Junior World champ Jore Volk will see two-time NCAA qualifier Jarrett Trombley right away. Cowboy fans have a lot to be excited about with Volk whose performance at Junior Worlds was incredible.
125 - Brett Ungar vs #10 Malik Heinselman, R32
Don't let Cornell freshman Brett Ungar's 3-3 freshman fool you. He's been good early this season. Most recently, he fell 6-5 to Wisconsin All-American Eric Barnet. He starts the day with Ohio State's Malik Heinselman, a 4-time NCAA qualifier who's been steady for four straight seasons, so a win over the Buckeye would be big for Ungar
133 - #7 Chris Cannon vs #9 Sam Latona, Quarterfinal
All-Americans Chris Cannon and Sam Latona are on a collision course for tonight's quarterfinal round (which starts at 9:00 pm est). Since Latona's move up to 133 lbs, he's looked solid despite taking a loss in his first match of the season, but he hasn't seen anyone of Cannon's caliber so far.
141- #20 Jesse Vazquez vs Joel VanderVere, R32
Both Jesse Vasquez and Joel VanderVere were big time recruits, and both are looking to make impacts for the Sun Devils and Wildcats respectively. Vasquez already has a win over Allan Hart this season, so he's the favorite early, but VanderVere's ceiling is very high despite just a 2-2 record so far this season.
141 - #15 Cael Happel vs Dylan D'Emilo, R16
In the second round, we could see UNI's Cael Happel against Ohio State's Dylan D'Emilio. The Buckeye isn't currently ranked as Jordan Decatur has been fillin in, but Happel sits at #15. Circle this match as one of the best early bouts to follow.
141 - #13 Vince Cornella vs #16 Clay Carlson, Quarterfinal
In the quarterfinals, we could see Cornell freshman Vince Cornella get a test against SDSU All-American Clay Carlson. The Jackrabbit has struggled so far this season, but that may have something to do with his weight cut. If so, the quarters will put some distance between Carlson and the scale and could make him tough to beat. Either way, we should learn a lot about Cornella's preparedness as this would be the toughest opponent he's faced this year.
149 - #4 Kyle Parco vs HM Chance Lamer, Quarterfinal
All-American Kyle Parco is certainly the favorite in his potential quarterfinal matchup with Chance Lamer, but Michigan fans are optimistic about their undefeated freshman. He had a ton of success in high school but still needs a signature win to cement himself as a contender this year. Parco would certainly be a signature win.
149 - #3 Jonathan Millner vs #18 Jackson Arrington, Quarterfinal
Jon Jon Millner already beat Jackson Arrington 6-0 this season, but since that time he earned a ranked victory over Johnny Lovett and appears to have been making progress. A Millner rematch is a nice benchmark for Arrington early in the season.
174 - #23 Chris Foca vs #6 Ethan Smith, Quarterfinal
Can Demetrius Romero chanel his 2021 self and return to All-American form in his eight year of college wrestling? That's my biggest question at this weight. The Utah Valley wrestler should have Harvard's Philip Conigliaro in the quarters who made the bloodround at NCAAs last year. Another fun quarterfinal should be Chris Foca vs Ethan Smith.
184 - Lenny Pinto vs #7 Jonathan Loew, R32
This could be the highest scoring match of the first round. With Loew's top game and Pinto's big move potential, who knows what could happen? The two bottom half quarters are going to be can't miss TV. Kaleb Romero vs Hunter Bolen in a rematch of their dual where Romero won 4-2 and Trent Hidlay vs Matt Finesilver in a rematch from Southern Scuffle a couple years ago where Hidlay won 3-1.
197 - Andrew Davison vs #9 Isaac Trumble, R32
My pre tournament pick to win the weight was Isaac Trumble, but he could be on upset watch early if he doesn't come to wrestle in round 1. Don't sleep on Virginia Tech's Andy Smith at the 9 seed.
285 - Grady Griess vs Ryan Reyes, R32
With a 13-1 record, Navy's Grady Griess is off to a hot start this season. He'll get a good test against 2021 national qualifier Ryan Reyes.
285 - #9 Wyatt Hendrickson vs #5 Yaraslau Slavikouski, Quarterfinal
Another military man off to a hot start is Wyatt Hendrickson. The Air Force man is set up for a huge clash with Ivy Leaguer Yaraslau Slavikouski. Slavikouski made the finals of this tournament last season before suffering an injury in the finals. Can he return to the finals?