2022 Cliff Keen Las Vegas Invitational
The CKLV Team Race Will Come Down To These Weights & Matches
The CKLV Team Race Will Come Down To These Weights & Matches
Ohio State, Michigan, Arizona State, or Virginia Tech? Where will the team points come from for each school?
Dec 1, 2022
by JD Rader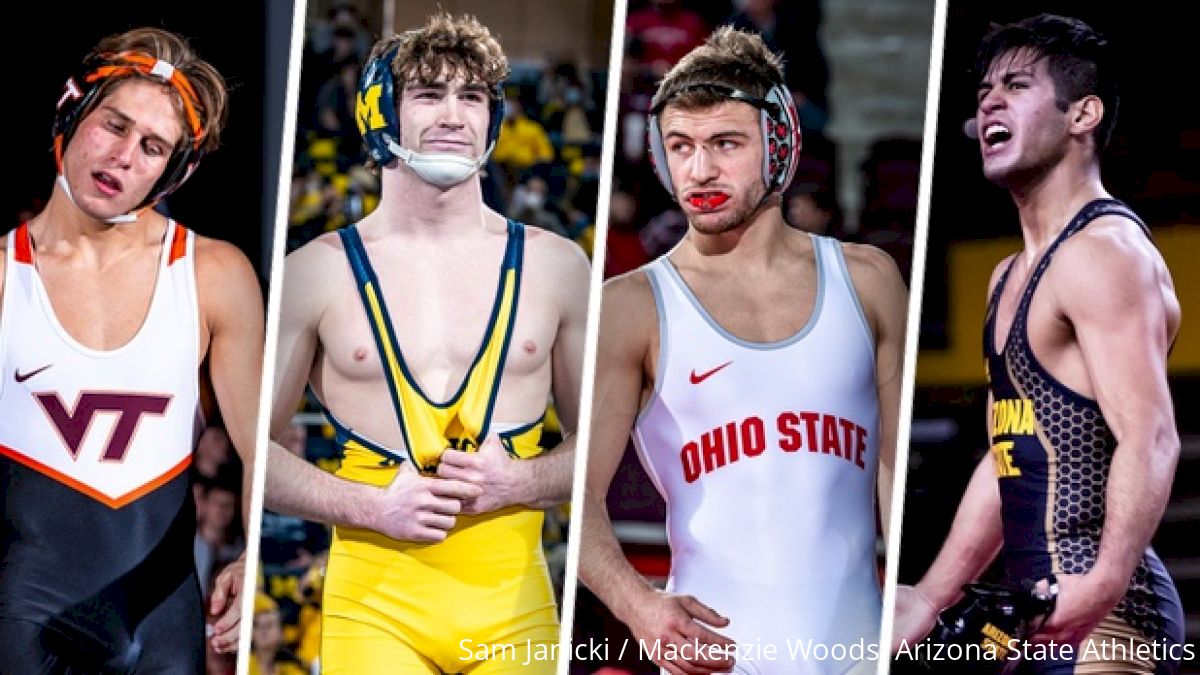 Nebraska snapped Ohio State's streak of three-straight CKLV team titles by winning in 2019, and are now trying to make it three-straight for themselves with their back-to-back titles in 2019 and 2021 (no tournament in 2020). However, with Nebraska losing guys like Ridge Lovett, Chad Red, Taylor Venz, Eric Schultz, and Christian Lance, Ohio State is poised to get back on top.
Below are the projected team scores based on the pre-seeds. The entire list of pre-seeds can be found HERE. Keep in mind that no bonus points are taken into account here, just placement/advancement points.
Ohio State is the only team with all 10 weights to receive a pre-seed. However, I have it on good authority that both Jesse Mendez and Paddy Gallagher will not be wrestling, which takes 15.5 theoretical points off the board right away. Even if those two do end up wrestling, there are so many weights with guys from the top four teams that could underperform or overperform their seeds, that I think this will be a very close team race.
Let's take a deeper look at where these projected team points are coming from.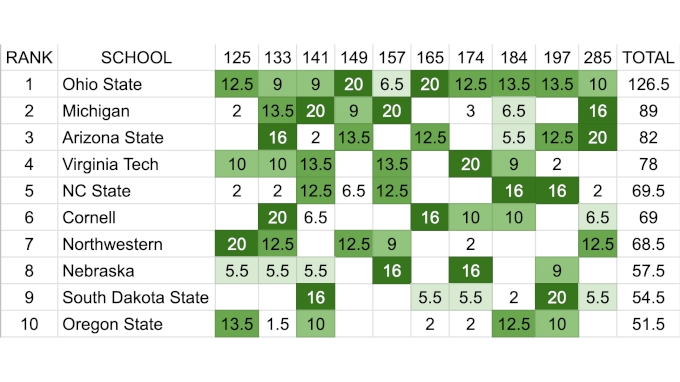 So, what weights are going to be the biggest for the team race?
133
#2 Michael McGee, Arizona State
#3 Dylan Ragusin, Michigan
#5 Sam Latona, Virginia Tech
#6 Jesse Mendez, Ohio State
All roads to Vito Arujau at 133, but there's still a six-point difference between fifth place and second place. And with Latona wrestling well so far this season, a win over Michael McGee isn't that crazy. And while Jesse Mendez was in the preseeds, I have it good authority that he will not be wrestling, which takes nine theoretical team points off the board for the Buckeyes, if not more as Mendez beat Byrd this season, who beat McGee.
141
#1 Cole Mattin, Michigan
#3 Tom Crook, Virginia Tech
#6 Dylan D`Emilio, Ohio State
#9 Jesse Vasquez, Arizona State
Michigan's Cole Mattin got the #1 seed at 141, but he's far from a lock as the champ here. Dylan D'Emilio is coming off an injury, but before that, he was ranked ahead of Mattin as well as Tom Crook and five-seed Cleveland Belton. If healthy, he's a legitimate title threat here. I even think seven-seed Vince Cornella could win this weight. 141 in Vegas is similar to 141 across the country as a whole - up for grabs.
149
#1 Sammy Sasso, Ohio State
#3 Kyle Parco, Arizona State
#6 Chance Lamer, Michigan
Virginia Tech is leaving a lot of points on the table by not wrestling true freshman Caleb Henson who defeated Sammy Sasso just a couple of weeks ago. Obviously, with Sasso as the #1 seed, this is a weight where Ohio State can only lose points, and there's a good amount of people that think that could be the case. In addition to the names above, App State's Jonathan Millner and Northwestern's Yahya Thomas will provide challenges to whomever they face.
157
#1 Will Lewan, Michigan
#3 Bryce Andonian, Virginia Tech
#7 Paddy Gallagher, Ohio State
Michael Kilic, Arizona State
Similar to 133, it sounds like Ohio State's Paddy Gallagher will not be wrestling, leaving valuable team points off the board and a chance for Michigan to gain a lot of ground with the #1 seed. That top seed isn't safe, however. #3 Bryce Andonian wrestled Lewan very close in their recent All-Star match and Nebraska's Peyton Robb has beaten him in the past.
While Arizona State's true freshman Michael Kilic is coming in with two losses and unseeded, he was a top 50 recruit and shouldn't be slept on. I could see him getting on the podium at this weight.
Lewan and Andonian's tight All-Star Classic match: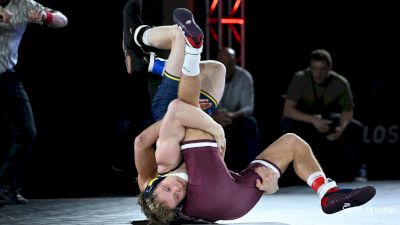 Unlock this video, live events, and more with a subscription!
Get Started
Already a subscriber? Log In
285
#1 Cohlton Schultz, Arizona State
#2 Mason Parris, Michigan
#5 Tate Orndorff, Ohio State
The big fellas. Can you imagine if the team race is between Arizona State and Michigan and it comes down to Cohlton Schultz vs Mason Parris? How electric would that be? A dual atmosphere for a tournament final. Or what if one of them is upset and Orndorff makes the finals? Or what if Ohio State needs Orndorff to take third and the third-place match becomes just as important as the final which would be the #1 and #3 individuals in the country? The team race will keep heavyweight interesting.
Cohlton Schultz and Mason Parris' NCAA quartertfinal: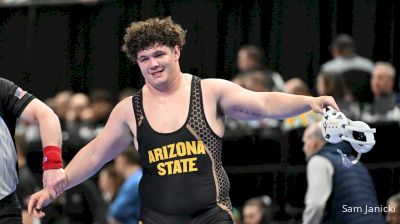 Unlock this video, live events, and more with a subscription!
Get Started
Already a subscriber? Log In