The Growth Of NCAA Women's Wrestling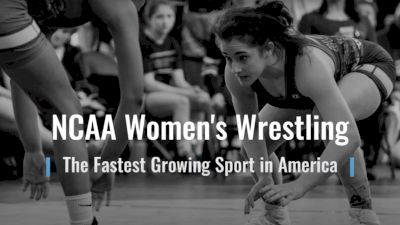 The growth of NCAA Women's Wrestling in 2022 is cause for optimism.
Female wrestlers:
We see you. We celebrate you.
-----------------
This is true everyday, but especially today on National Women and Girls in Sports Day.
-----------------
Women's wrestling has come a long way, reaching 28,000 high school participants and 115+ college programs but we still have plenty of road ahead.
-----------------
Let's come together to roll out the mat and Bridge the D1vide