Ashley Flavin On The Heels Of Life's NWCA Duals Title | Everything Women's Wrestling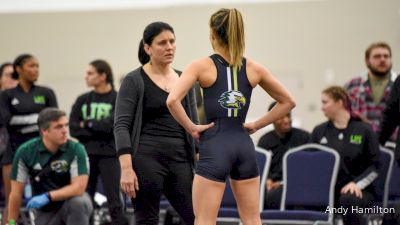 Lori Ayres and Ashley Flavin dive into a range of Women's Wrestling topics on the heels of Life's National Duals title.
Order of Show
3:30 Ashley's history in women's wrestling
12:12 History of collegiate women's wrestling associations
18:30 Female head coaches in the NAIA / NCAA
28:40 What's next for women's collegiate wrestling
39:30 Should we be coaching women differently from men?
44:10 All about Life University's Women's Wrestling Team
49:25 The finals match of the National Duals against Campbellsville
58:55 Upcoming competitions
1:01:56 Freestyle or Folkstyle?
1:03:33 Should there be a 235 pound weight class in the NAIA?
1:05:35 How can we grow the women's collegiate wrestling fanbase?
1:09:20 Shout out from Coach Flavin