Tamyra-Adeline Recap, Burroughs-Taylor Card Set, D1 Weekend Recap | FloWrestling Radio Live (Ep. 596)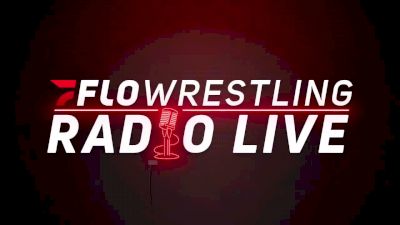 Unlock this video, live events, and more with a subscription!
Get Started
Already a subscriber? Log In
On episode 596 of FRL, the boys recap the Tamyra-Adeline card, talk about the full Burroughs-Taylor card for Wednesday, true freshmen making noise on the NCAA scene, Yianni putting it on Anthony Ashnault, the Henri Deglane, and much more.
Run of Show
0:00 - Ben got his eye split open but not by a Paul brother
0:01 - CP and Bratke are coming at you live from Lincoln
0:02 - Explaining what happened last week and why there was no FRL
0:05 - Guys on the Senior level are becoming more willing to wrestle since quarantine began
0:09 - Tamyra Mensah-Stock takes out Adeline Gray
0:14 - Thoughts on J'den Cox's first match since last February
0:19 - Henri Deglane is officially live on FloWrestling this weekend
0:20 - Nahshon Garrett looks massive, but has no answer for Joey McKenna
0:22 - Richards looked good against Gross, but Gross is just better right now
0:25 - The edge rules in freestyle are still bad
0:33 - watching the opening sequence of the Richards-Gross match
0:35 - Ben was super impressed with Nate Jackson
0:38 - Full card for Wednesday
0:44 - Recapping all the D1 action
01:02 - Roger Reina is Andrew Spey's father
01:05 - Yianni put it on Anthony Ashnault
01:09 - CP tells the story of a wild dream he had about Metz-Cassioppi
01:10 - The internet starts to fail us so we say goodbye