Coach Myers Wrestling S&C: Dumbbell Row Variations For Wrestlers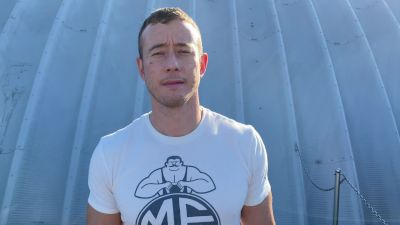 Unlock this video, live events, and more with a subscription!
Get Started
Already a subscriber? Log In
The dumbbell row is one of my favorite exercises and also what I consider one of the essential strength movements for wrestlers. The variation used most often in my athletes' programming is the most basic: square stance with one hand supported on a rack or bench. This takes some of the strain off of the lower back and allows the lifter to go as heavy as possible, which is a necessity when building absolute strength.
I also like to occasionally program in some unsupported variations. Although you will need to use a lighter weight than normal, the added anti-rotational element requires core strength and balance. Give these two variations a try, but pay special attention to the position of your hips and avoid over-rotating away from the weight.
Pass Rows
In a square stance, row the dumbbell up to your abdomen and pause for three seconds. After the pause, proceed to pass the weight to the opposite hand and hold for three seconds then lower and repeat.
Catch Rows
Same square stance as the Pass Row, but once you lower the weight you will "throw and catch" with the opposite hand. This requires tremendous eccentric strength and control to avoid having the weight jerk you out of position on the catch.
---
Coach Myers is the strength coach for the Ohio Regional Training Center at The Ohio State University. With the Ohio RTC since 2012, he served as Ohio State Wrestling's primary strength coach from 2014-18, helping the Buckeyes win three Big Ten titles, their first-ever team NCAA championship, and two runner-up finishes.
A certified strength and conditioning specialist (CSCS), Coach Myers owns the Old School Gym in Pataskala, OH, and is a founding partner of top supplement company Max Effort Muscle. Follow him on Instagram and Facebook, and learn more about his strength and conditioning programs for wrestlers of all ages here.