Tervel Dlagnev is a four-time D2 All-American and two-time D2 NCAA Champion for the University of Nebraska at Kearney. Dlagnev competed at 120/125 kg internationally. He won a bronze medal at the 2012 Olympic games in London and took home bronze at the 2009 and 2014 World Championships.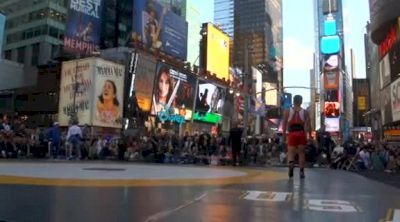 2011 Beat the Streets Highlights
Sep 9, 2020
Enjoy the highlights from the 2011 Beat the Streets wrestling event which took place in Times Square in New York City. The Beat the Streets wrestling event was the first ever of its kind in Times Square and it was a huge success. The USA wrestled Russia and won in Times Square at the Beat the Streets event and gala.