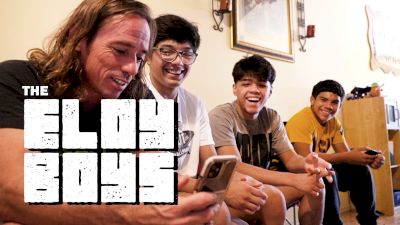 The Eloy Boys (Episode 2)
Jul 19, 2023
The second installment in this series that follows ragged group of wrestlers out of Eloy, AZ. In this episode we begin at the Guanajuato house and learn the story of when Davian Guanajuato broke out his Eloy Boys shirt on stage at Fargo in 2021, first putting Eloy on the map.
The boys are back at the shop going through their final preparations for the 2022 Fargo Nationals. These guys don't compete on a regular high school schedule and this is one of a couple events that they get to see the best wrestlers. This is a big deal for these kids and the community they have behind them.
And we get to meet Eloy Coach Izzy Ibarra. Izzy is wild man but he cares deeply about these kids and the opportunities their success can bring them.