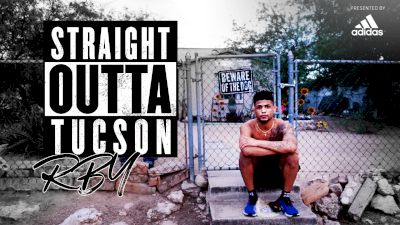 RBY: Straight Outta Tucson
Jan 31, 2023
Roman Bravo-Young is a 2x NCAA Champion for the most dominant force in college wrestling in the 21st century. Penn State.
But his road here has been hasn't been easy.
As a child in the tough town of South Tucson, AZ his upbringing was less than ideal. He bounced around and lived with different people as he was growing up.
From a young age RBY was trained hard by his grandpa. And over the years that hard work payed off.
While the environment around him was loud and chaotic, Roman remained calm, kept his eyes open and his mouth shut, and avoided the pitfalls of those before him.
Now, with the right guidance, Roman has gone on to became the first person in his family to go to college and eventually graduating from Penn State as he chases his third straight NCAA title.