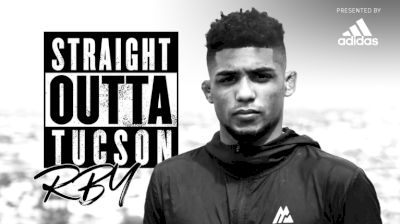 RBY: Straight Outta Tucson (Teaser)
Jan 12, 2023
Roman Bravo-Young standout wrestler at Penn State University. Along winning a pair of NCAA titles, RBY is a fan favorite when is comes to NCAA wrestlers.
But most people don't know his story.
Roman grew up in the tough town of South Tucson, with a father who was never involved in his life and a mother who was dealing with her own demons.
RBY saw lots of things growing up, violence, drugs use, gangs and more. Many of those who Roman grew up around fell into those negative aspects of life. But not Roman.
The sport of wrestling, an incredible inner drive, along with a grandfather who was both caring and overbearing, all helped Roman to stay on the right path to not only survive an upbringing in South Tucson, but to thrive and have the success he has attained.
He stayed disciplined and focused and overcame a lot to not only win two national titles, but he was also the first person in his family to go to and graduate from college.
This film premiers on January 31, 2023.